Kamiakin's Tyler Bilodeau's growth spurt, development hits apex with commitment to Oregon State basketball
One of the fastest risers – both in skill and recruiting – in Washington high school basketball hit his much-anticipated ceiling Monday, landing in the Pacific 12 Conference.
Kamiakin High School's Tyler Bilodeau, who went from reserve player to Mid-Columbia Conference player of the year in a short span, gave Oregon State University a verbal commitment to be part of the Beavers' 2022 class — and made that decision public Wednesday via social media.
The 6-foot-8 forward chose OSU over Boise State University and Washington State University.
"At the beginning of the summer, I didn't really have anything. But I played pretty well in the (AAU) tournaments, and got a lot of schools to notice me, which was good," Bilodeau said. "And they started to talk to me, they liked me – and they believed in me.
"And with Oregon State, I prayed about it, and it felt right."
His rags-to-riches story is a fascinating one: As a sophomore, he was a 6-3 backup guard on a good Kamiakin team during the 2019-2020 season.
But during that offseason, Bilodeau — the son of former NHL first round draft pick Brent Bilodeau and Cass Bauer-Bilodeau, who played in the WNBA — grew 4-5 inches, packed on 25 additional pounds of muscle and transformed his game to a nearly-unstoppable level.
At the same time, Braves' coach Brian Meneely said he was concerned that the COVID-19 pandemic would zap Bilodeau's opportunity to showcase his emerging talent, especially in front of NCAA DIvision I coaches.
"You want a kid like Tyler to be seen … and COVID interrupted that process," Meneely said. "So it is really cool to see it worked out for him."
As a junior, he was second in the MCC in scoring (21.6 points per game) behind Boise State-bound Kobe Young, of Chiawana (22.1), leading the Braves to a 15-1 record, and runaway league championship during the spring.
And that success carried over to the Under Armour national circuit with the top Washington Supreme team, leading that squad in scoring at nearly 18.0 points per game.
That is when the NCAA Division I scholarship offers started pouring in, especially in early August when WSU and OSU came into the picture.
"It was a lot – a lot of calls and stuff," Bilodeau said. "But it was super fun. I am blessed."
This fall, Bilodeau visited Boise State, WSU and Oregon State in the first weekend of October. And he actually bumped into another Tri-Cities product who is playing basketball in Corvallis, Oregon – ex-Chiawana girls standout Talia Von Oelhoffen.
"I hung out with her a little bit," Bilodeau said. "She told me what it was like, and what she does daily. It was pretty cool."
Bilodeau said OSU gave him that "family feeling, and I liked being in a small college town." He also likes how the Beavers utilize players with his size in their offense.
"They play a lot through their 4-man (power forward), and I know they like my ability to pass and shoot," Bilodeau said.
Did all of this come at the teenager pretty quickly? Yes, he said.
"In my head, I always believed in myself," Bilodeau said. "COVID slowed everything down, but it has come at me really quickly."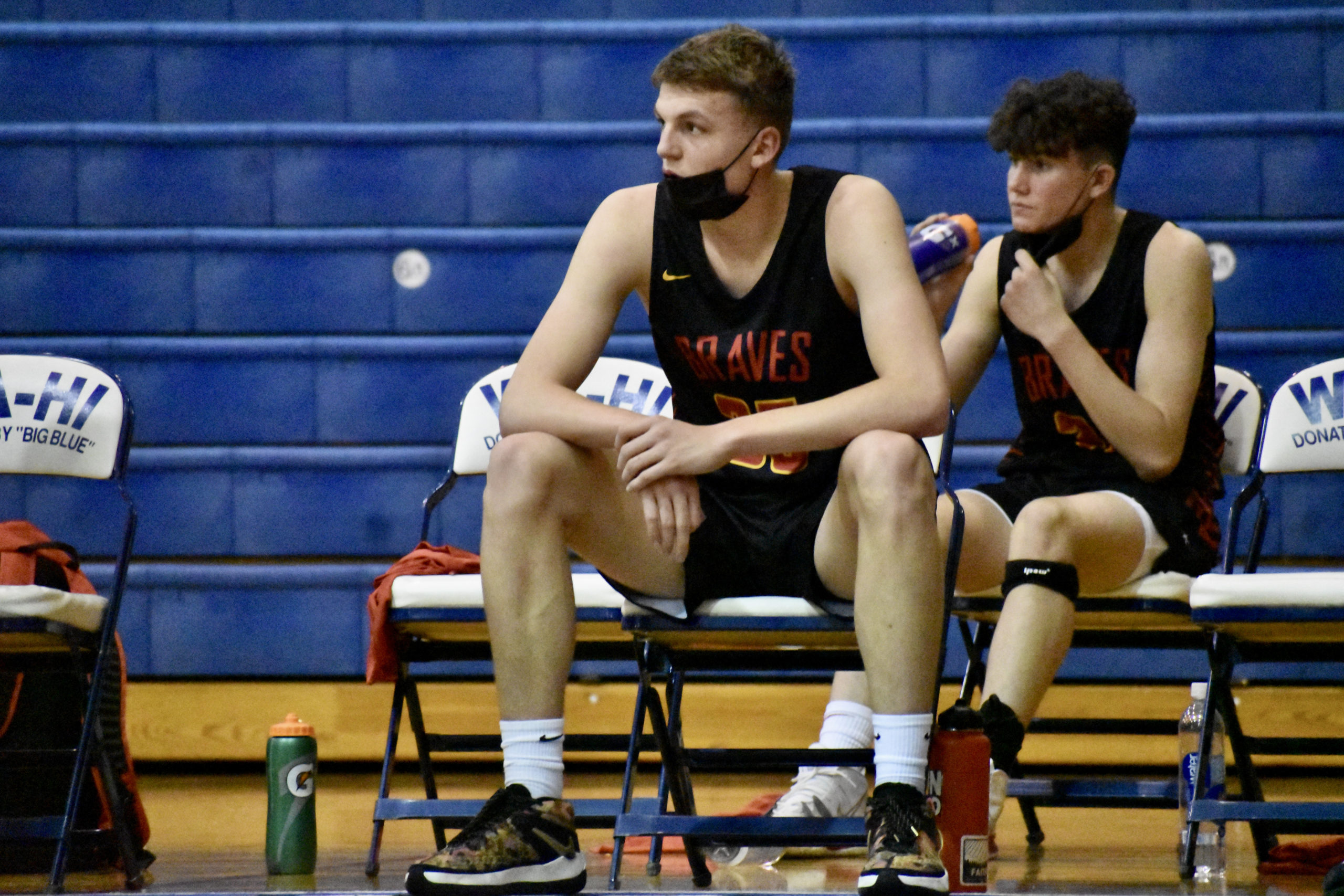 (All featured file photos by Andy Buhler)