After tackling COVID-19, No. 6 Lynden Christian sticks it to fifth-ranked Mount Baker in 1A Northwest Conference showdown: 3 observations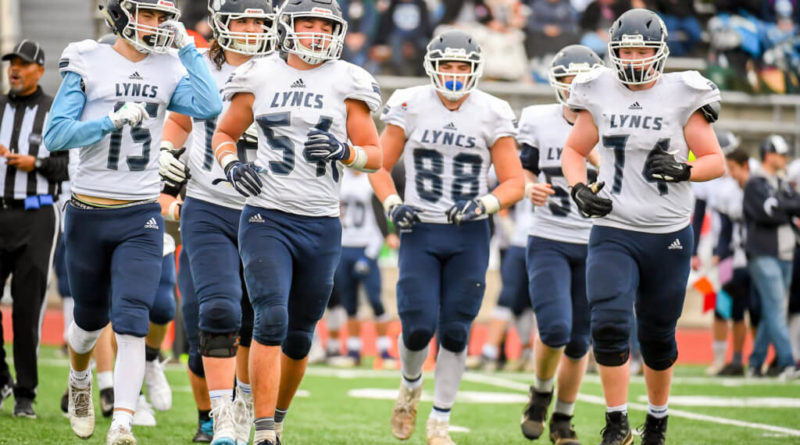 LYNDEN – After losing nine days of the season to COVID-19, the Lynden Christian football team has finally been able to get into the flow of things.
The Lyncs have been back on the field the past three weeks and they've picked up three wins – with their latest coming Friday night against Mount Baker in a 12-0 shutout.
Sixth-ranked Lynden Christian takes over first place in the 1A Northwest Conference with the win, and will likely claim the top spot out of the conference into the postseason. Fifth-ranked Mount Baker should take the second spot if it gets a win over Meridian next week.
Here are three observations from the Lynden Christian-Mount Baker game:
LYNCS GOT IT DONE ON THE GROUND
With the rain coming down, Lynden Christian couldn't toss the ball around the way it usually does.
The Lyncs tried, but quarterback Will Colwell was only able to complete four passes all game.
Instead, they turned to the legs of Colwell and recently-turned running back Kade Eldridge to move the ball.
Colwell racked up 86 yards on 15 carries, and Eldridge ran the ball 13 times for 75 yards and a touchdown. Lynden Christian's other score came from junior Tyler Sipma on a 2-yard run.
"I've been doing it for 30 years, and I like it when we run the ball," Lynden Christian coach Dan Kaemingk said. "That makes me really happy. That'll bode well for us in the future."
SECOND-HALF FIELD POSITION BURIED MOUNT BAKER
With both defenses playing well throughout the first half, it soon became clear just how important having a short field would become.
Mount Baker wouldn't find itself with one at all.
The Mountaineers were pinned inside their own 20-yard line on multiple drives in the second half and couldn't work their way up field, punting from deep in their own territory.
"It's tough when you're on your own 1-yard line or 1-foot line. It's just hard," Mount Baker coach Ron Lepper said. "They did a good job playing the field position game."
NOVEMBER ON THEIR MIND
There's a reason this was the game of the week in Whatcom County. The Lyncs played in the last 1A state title game, and the Mounties have been more than capable of a postseason run the last few years.
It would take a great collapse by both teams – or something COVID-related – to not be the Northwest Conference representatives in the postseason.
Heading into November, Kaemingk said the team is trending upward.
"We're getting rhythm again. Football is Monday, Tuesday, Wednesday, Thursday and everything's got a feel and then you get to Friday," Kaemingk said. "We're finally into two weeks of that and you can feel the kids getting that momentum."
On the other side, Lepper said Mount Baker is running out of time to get better.
"We just lost to a good football team," Lepper said. "We have some things to work on and, ultimately, have to take care of business next week and hopefully get a chance to have some fun in November."
WHAT WE LEARNED IN WEEK 8: SBLIVE WASHINGTON PODCAST
(Listen to the episode here, leave a review on Apple Podcasts and subscribe wherever you get podcasts)
(Featured file photo by Vince Miller)