Photos: Mid-Columbia Conference schools face off in summer 7-on-7 passing league tournaments
KENNEWICK, Wash. — For many high school football programs across Washington, passing league football has become somewhat of a staple in the summer months.
Most of the Mid-Columbia Conference, as well as 2A Central Washington Athletic Conference power Prosser, played in passing league 7-on-7 tournaments at two schools in Kennewick on Wednesday evening.
Kennewick (3A) and Southridge (3A) faced off at Kennewick High School's new football facility and Kamiakin (4A), Prosser (2A), 3A Hermiston (Ore.) and Liberty Christian (1B) played at Kamiakin's new field. The sport is non-tackle. Teams played with helmets, but no pads.
Here are photos from Wednesday's passing league events:
(All photos by Tommy Wolf, @SWX_TommyWolf/Lit Media Productions)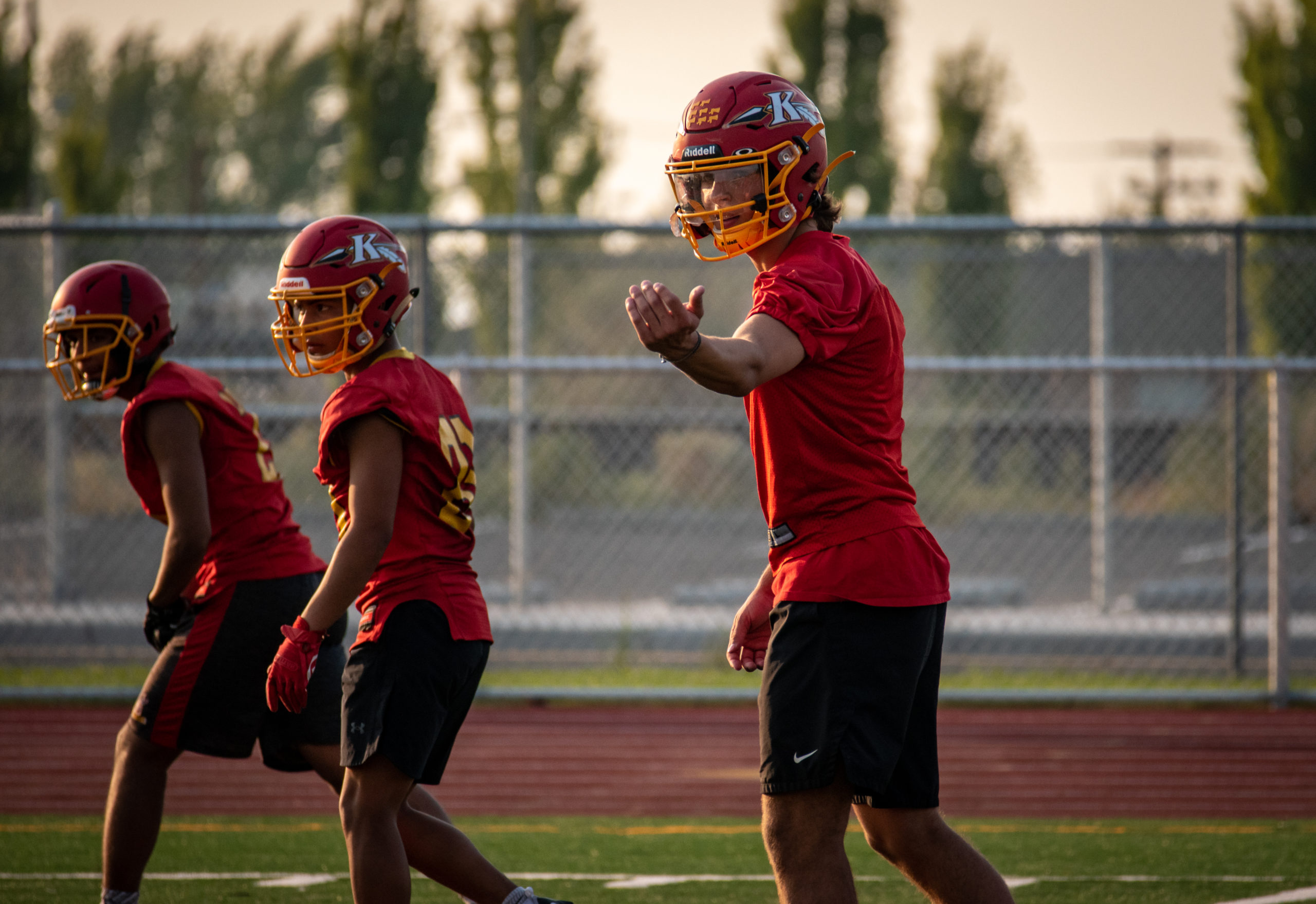 (All photos by Tommy Wolf, @SWX_TommyWolf/Lit Media Productions)