Here are 10 outfielders in Washington high school softball to watch in 2021
From Chiawana's Lexi Barcomb to Mountain View's Mary Fogg, many of Washington's most versatile high school softball players roam the outfield.
Based on their recent success, and on the recommendation of coaches throughout the state, here are SBLive's 10 outfielders to watch in the spring of 2021.
MORE PLAYERS TO WATCH: 10 MIDDLE INFIELDERS | 10 PITCHERS | 5 CATCHERS
10 OUTFIELDERS TO WATCH IN WASHINGTON
Lexi Barcomb, Chiawana, senior
She's played catcher and shortstop for the Riverhawks, but she is a natural in center field – and the all-4A MCC first teamer will play that at WWU.
Marisol Bergstrom, South Kitsap, senior
This all-4A SPSL centerfielder is the prototypical table-setter at the top of the Wolves' lineup – and then runs wild with little effort. Going to St. Martin's.
Ella Claus, Redmond, junior
On her personal softball website, she says, "I am kinda a beast." Nobody in the 4A KingCo who has watched that left-handed power stroke will disagree.
As a ninth grader, Elliott was a singles' hitter. Now, the all-4A GSHL left fielder hits it hard by people – and is the big bopper in this "No Fly" outfield
There might not be a more versatile-hitting outfielder around than Fogg, who can slap line-drive home runs – or send them soaring over the fence, too.
Julia Holec, Eastlake, senior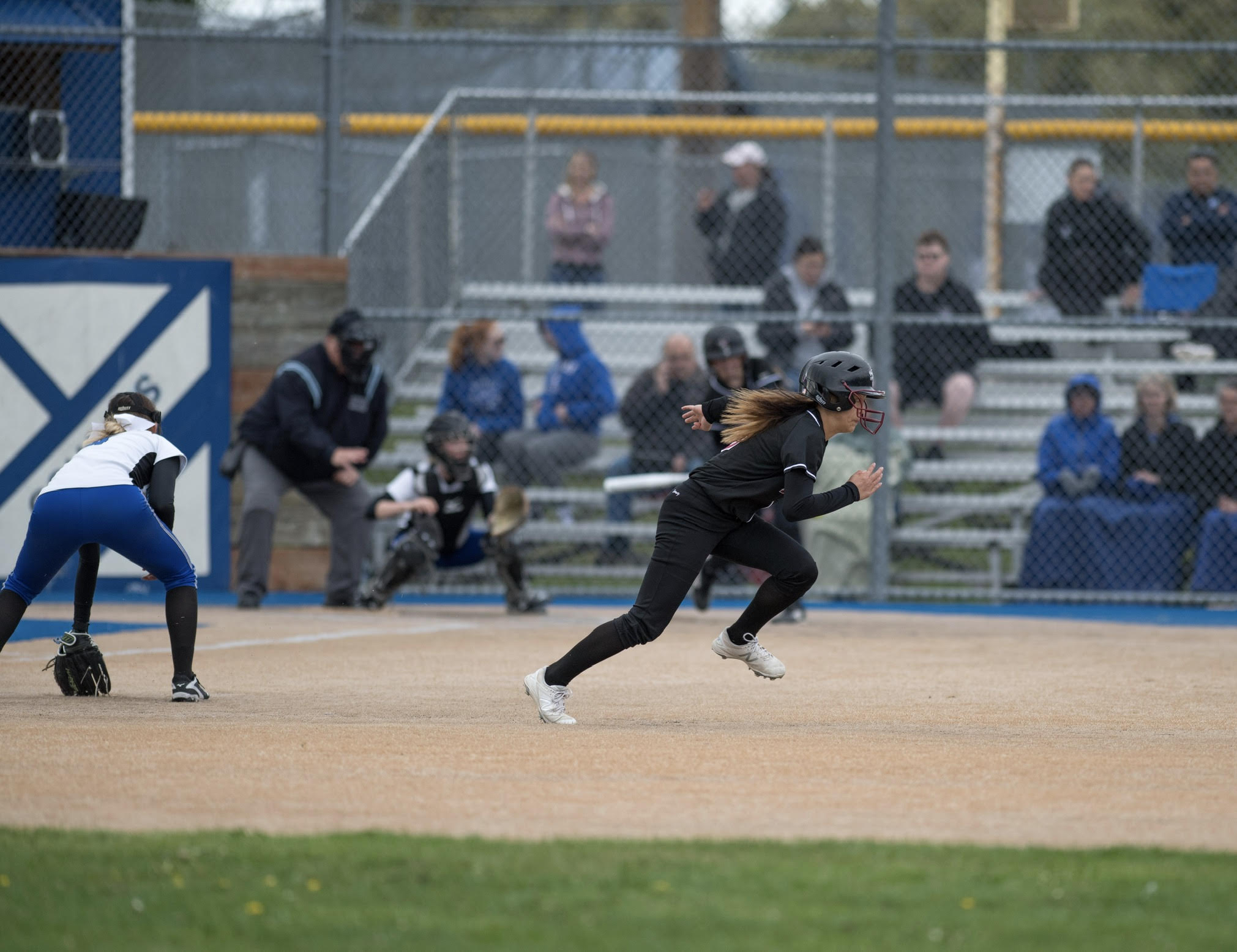 With her range and ability to read the ball off the bat, it almost seems like this all-4A KingCo first teamer can play all outfield positions at the same time.
Amber Johnson, North Mason, senior
There just aren't any holes in this two-time 2A Olympic League all-league standout's game, and she will likely be a corner outfielder at Seton Hall.
She is known to be pesky, battling the Metro League's best pitchers in long at-bats – and usually coming out on top. Signed at Northwest Nazarene.
Hailey Rath, Eatonville, junior
Once upon a time, Rath was a leadoff hitter. Now, she is a middle-of-the-order monster – and hit 15 HR with 58 RBI this spring in 13 games.
Tori Veter, Mead, senior
Came to high school as a catcher, but that speed screamed a move to center field. Panthers glad she did – two-time GSL first teamer on defense alone.
—
There are dozens of outstanding outfielders in the state. Here are several who were in the conversation for the Top 10:
Alisha Anderson, W.F. West, sr.; Laila Carpenter, Glacier Peak, so.; Morgan Crawford, Marysville-Pilchuck, fr.; McKenna Crum, Southridge, sr.; Katie Fodge, Bothell, sr.; Gracie Kimball, Castle Rock, sr.; Anna Lucas, Lake Stevens, sr.; Lillian Mittmann, Ridgefield, sr.; Isabella Qunell, Kamiakin, sr.; Lexi Richards, Newport of Bellevue, sr.; Kayliana Sablan, Spanaway Lake, sr.; Claire Seats, Bellevue, sr.; Jessica Stanfield, Montesano, sr.; Kat Townley, Cedarcrest, jr.; Alexandra Traffalis, Battle Ground, sr.; Teagan Webster, Shadle Park, jr.; Cady Wilton, Kentlake, sr.; Victoria Zimmerman, Ellensburg, jr.