SBLive's 2021 preseason Washington high school softball all-state team
Here is SBLive's preseason all-state team for Washington high school softball. The statewide team spans all Washington high school classifications and was compiled by senior reporter Todd Milles.
Players were selected based on 2019 spring high school performance, offseason observations and conversations with coaches:
PRESEASON ALL-STATE SOFTBALL TEAM
Catcher: Sydney Wells, Selah, sr.
Arm talent runs in the family – she is the daughter of ex-MLB pitcher Bob Wells. But this Fordham signee also hits moonshots and has speed.
Corner infielder: Alysia Fraly, Prairie, jr.
The last time anyone saw this all-4A GSHL third baseman, she was damaging concession stands with her long home runs as a ninth grader in 2019.
Corner infielder: Kaiea Higa, Tahoma, jr.
This third baseman is arguably the best slugger in the state, and committed to Oregon State where her mom (Michelle Trujillo-Higa) played.
Middle infielder: Jocelyn Eisen, Ephrata, sr.
An extra-base hit waiting to happen every time she steps in the batter's box, this UNLV signee is arguably the top infield prospect in Eastern Washington.
Middle infielder: River Mahler, Monroe, jr.
This smooth-fielding shortstop will play in the Pacific-12 Conference (Stanford), just like her mother, Tami (Storseth), who was at Washington.
Middle infielder: Brynn Nelson, Bonney Lake, sr.
Yes, she is the younger sister of UW pitcher Brooke Nelson. But this Linfield College commit can really hit, too – and is a dirt dog at second base.
Outfielder: Mary Fogg, Mountain View, jr.
What can't she do? This 3A GSHL standout can slap base hits, slug home runs and steal bases – in whatever part of the order you need her to be.
Outfielder: Julia Holec, Eastlake, sr.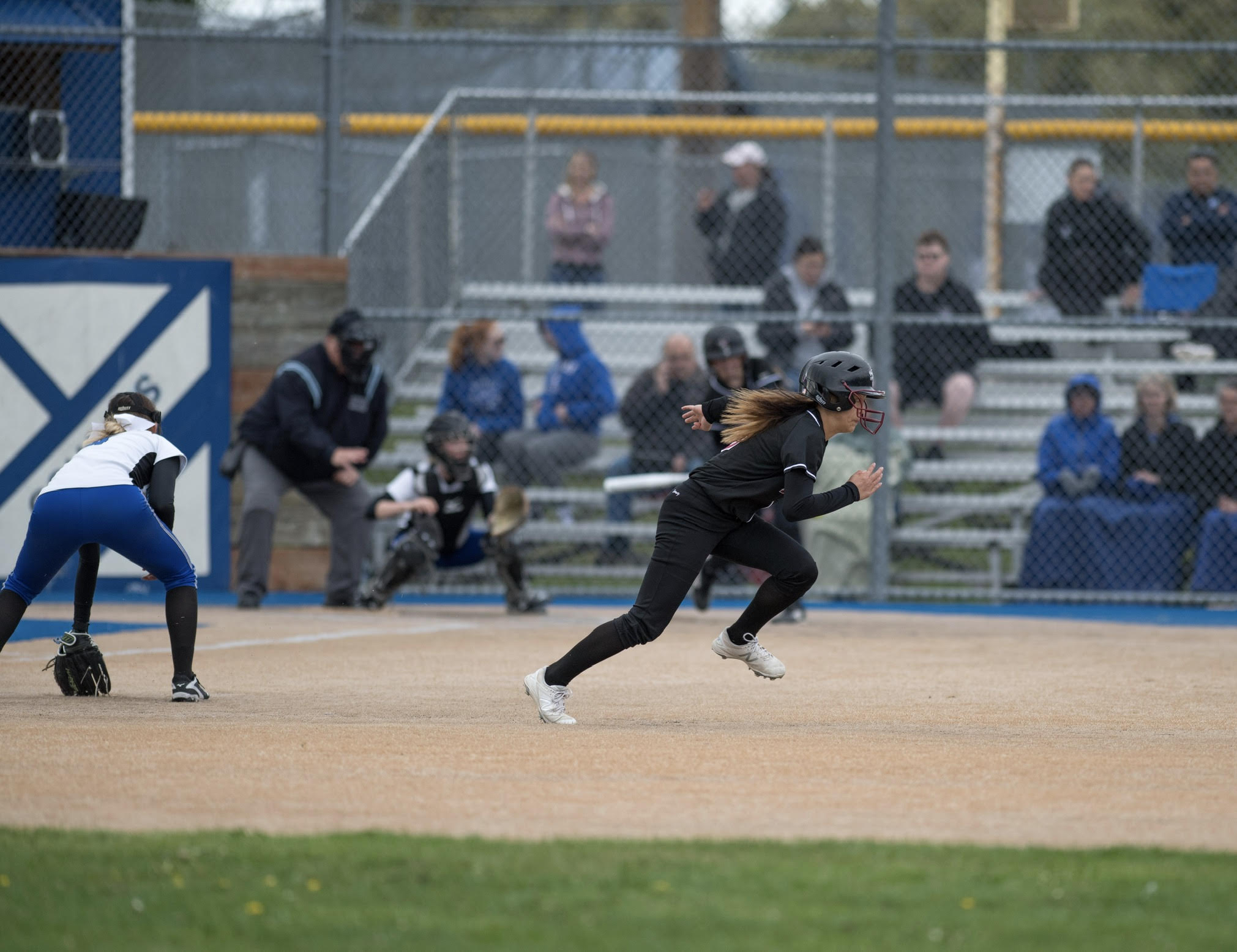 She is pure speed, and can turn an ordinary single into a double – or more – with ease. The 4A KingCo's top returner will make some college very happy.
Outfielder: Amber Johnson, North Mason, sr.
This two-time 2A Olympic League all-league standout's sweet left-handed hitting stroke will fit nicely in the Seton Hall lineup – and also in the outfield.
Utility: Haley Rainey, Adna, sr.
If you prefer fearless, aggressive and a tad funky in your ace pitcher – Rainey is your choice. The Idaho State signee led the Pirates to the 2B title in 2019.
Pitcher: Kamy Dacus, W.F. West, jr.
As a ninth grader, Dacus went toe to toe with some of the top pitchers in the state – and held her own. Now, 2A is her flame-throwing playground.
Pitcher: Morgan Flesland, Mount Spokane, sr.
Spokane's top hurler knows how to make a hitter look foolish. This Oregon State walk-on's drop ball and change-up pitches dive out of sight.
Pitcher: Makayla Miller, Glacier Peak, sr.
There aren't many top-level aces who have more than two quality pitches. This Central Washington signee has six – and can get you out with any of them.
Pitcher: Nicola Simpson, Garfield, sr.
The consensus top player in the state, regardless of classification. And she is going to Tennessee as a power pitcher, but her bat should play as well.