Photos: Chance McDonald leads Steilacoom to 48-21 win over Fife in 2021 season finale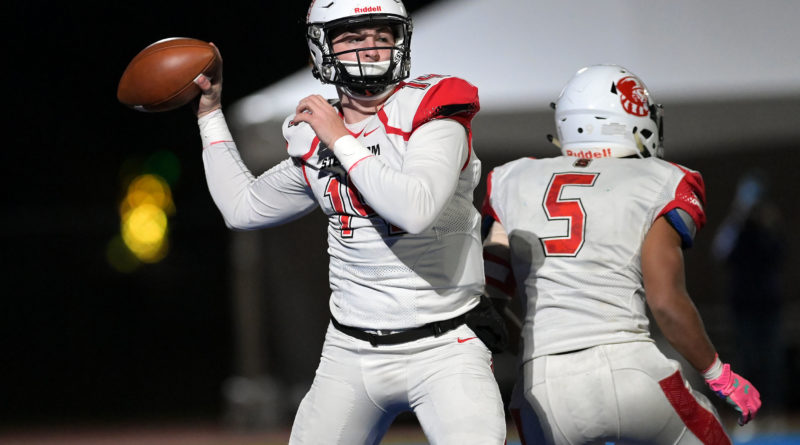 FIFE – Chance McDonald threw for 396 yards and four touchdowns to lead Steilacoom to a 48-21 win over Fife in their final game of the condensed 2021 Washington high school football season Friday night.
McDonald, who will now head off to Western Kentucky, also scored on a one-yard touchdown run. Steilacoom finishes the season 6-1 and 6-0 in the 2A South Puget Sound League.
Fife played a league-only schedule and finishes 4-2 in the 2A SPSL. Fife senior quarterback Brynna Nixon, playing her final game for the Trojans, left the game early in the first quarter, was evaluated for a concussion, and did not return.
Here are photos from the game:
(All photos by Vince Miller)
PHOTO GALLERY: STEILACOOM 48, FIFE 21