SBLive Washington podcast: Union's Tobias Merriweather talks sibling competitiveness, kick returns, recruiting buzz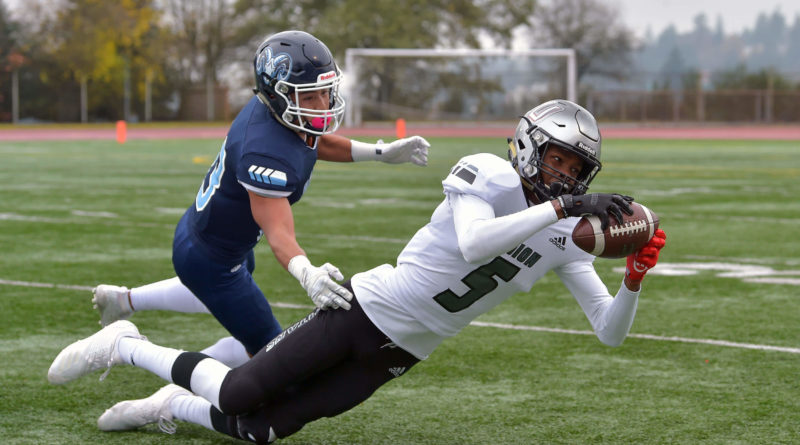 On this week's episode of the SBLive Washington podcast, Union standout wide receiver and rising national football recruit Tobias Merriweather joins to discuss the spring football season, why he thinks kicking to him is a "mistake" and the competitive mentorship he has with his older sisters, six-time WIAA state track champions Dai'lyn and Jai'lyn Merriweather. That interview starts at the 18:15 minute mark.
Reporters Todd Milles and Andy Buhler also discuss why coaches and players on state contenders describe season ends to be anticlimactic without state playoffs. The episode also concludes with the Past & Present segment, highlighting current and former Washington high school athletes.
Listen in the browser, and subscribe to the SBLive Washington podcast below:
(Full archive of the SBLive Washington podcast)
The SBLive Washington podcast is a weekly conversation that takes a look at the top stories impacting high school sports across the state of Washington. The podcast is hosted and produced by reporter Andy Buhler, as well as analyst Dan Dickau and senior reporter Todd Milles. Thanks to sponsor Washington Federal. Download the SBLive Sports app on iPhone and Android today at no charge.
How to subscribe?
–Apple Podcasts
–TuneIn
–Spotify
–Google Play
–Stitcher
(Lead photo by Vince Miller)