Lynden Christian pulls away from Mount Baker to put cherry on top of condensed football season: 5 observations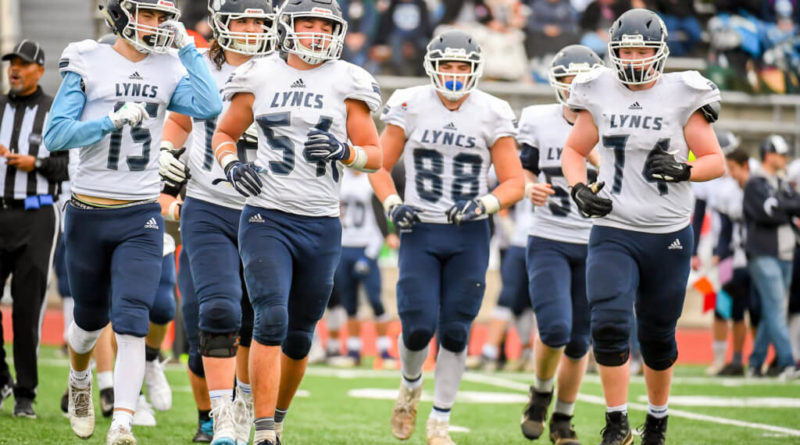 As tempting as it was, Dan Kaemingk tried to tame the impulse of ruminating on the question on many of the Lyncs' minds after their season ended Saturday.
Had there been a WIAA 1A state playoff, and another chance at the state trophy, what could have been of the season?
"You gotta go the other way and say 'we might not have had the chance to do it at all,'" Kaemingk said. "To have the chance to do it, albeit for five games, I'm very thankful for it. … it felt right."
Logan Dysktra threw three touchdown passes, David Bootsma and Caleb Ryan each ran another in and Lynden Christian overcame a three-day turnaround to beat Mount Baker 33-14 on Friday night at Lynden Christian high school, four days after beating crosstown rival Lynden.
In a battle of unbeatens, local foes and – in a normal season – bonafide 1A state title contenders, Lynden Christian turned third quarter adjustments into separation on the scoreboard to finish the season with two of its most impressive wins in some time.
For both teams, the matchup provided a New Year's Day bowl game-like finality, pitting two of the top 1A teams in the state, who happen to be neighbors, against one another in a game both sides know will be their last of the condensed spring 2021 season.
Lepper and Kaemingk have known one another and competed against each other since the early 1990s, and have grown close over the years coaching historically strong programs in the same area. Accomplished coaches or not, the rivalry, which produced chippy play at times, needed no extra fuel.
"The stakes are pretty high the last two years between us," Lepper said. "It makes for good football."
Here are 5 observations from the game:
Mountaineers defense frustrated the Lyncs early
Lepper's key to playing a game that favored the Mounties was, undoubtedly, mucking things up.
They'd overcome slow starts, costly turnovers and untimely rallies in their impressive 5-0 start (which included a Metro League opponent scheduled at the last second) and knew Lynden Christian had largely run through its schedule.
So Lepper felt good about forcing turnovers on four of LC's first five possessions (the outlier was a three-and-out punt).
Second half adjustment turned the tide in favor of the Lyncs
Kaemingk has faced the Mounties' vaunted Wing-T for years.
He figured trying to slow their two dynamic backs, who have rushed for a combined 1,000 yards entering Saturday's contest — Toby Jefferson 436 and eight touchdowns, Jesse Sande 625 and six touchdowns, according to Whatcom Preps — would be done best by breaking form, playing a man defense and sending pressure at quarterback Mason Jacoby.
Mount Baker advanced the ball in the first half thanks in large part to Jacoby's ability to find receivers Ayden Rodriguez and Garrett Smith downfield — he connected with Smith for a 40-yard touchdown to go up 14-7 late in the second quarter.
When Jacoby hit Rodriguez for a 23-yard gain on the first play from scrimmage in the second half, the Lyncs changed their tune.
"I thought 'screw this, we're going to bring 'em,' " Kaemingk said.
From there, the Lyncs brought heat in the backfield and Jacoby faced pressure for much of the second half. The adjustment allowed LC's offense to rattle off two unanswered touchdown in the third.
Dykstra hit Cole Moorlag for a 27-yard touchdown and David Bootsma scored on an 18-yard touchdown fewer than two minutes apart in the third, creating a hole the Mounties could not crawl out of.
Little time to prepare
Kaemingk watched his players slow-roll into practice on Wednesday, the night after a grueling win over Lynden. They were beat up.
"I said 'you look like me getting out of bed,' " Kaemingk said. "They looked like a bunch of 57-year old men. Smiling, but stiff."
Lynden Christian beat Lynden 28-21 on Tuesday; Mount Baker throttled King's at home 56-35 on the same night. Both games were scheduled in an effort to maximize game opportunities in a shortened season.
An unintended side effect? Playing juggernaut opponents on a quick turnaround.
The biggest key to preparing for the Lyncs, Lepper said, was "getting through Tuesday."
In order to salvage a fast-tracked recovery, Kaemingk ran his second unit heavily during the three days of practice in between games, and found the best prep was a cautious approach with more walkthroughs and less pad work.
In summary: "Save legs. Save shoulders. Limit practice."
In overcoming slow start, a dominant Dykstra shows maturation
Logan Dykstra has been nearly perfect through five weeks.
The 6-4, 200 pound senior flashes a mature presence — both in and out of the pocket — and wields a rare combination of size, strength and decision-making that he's weaponized against defenses through the air and on the ground.
Entering Saturday's game, he'd amassed 891 passing yards and 16 touchdowns through the air, a Whatcom County best.
On the first drive, he threw his first interception of the year, the first of four first half turnovers by Lynden Christian.
"We tried to get him freed up and it took awhile, and credit to coach Lepper and his staff, they took some things away," Kaemingk said.
In Dykstra's ability to turn the page on early turnovers, Kaemingk saw maturity that wasn't there when he was spelling snaps Trajan Schouten as a backup in 2019.
"I don't think I noticed him wavering at all, he stuck with the gameplan," Kaemingk said. "It was more frustration the ball bounced the wrong way than doubting (himself). I didn't see any of that out of him at all, and frankly that's maturation.
"He just keeps slinging it."
Lepper shares early reflections on the end of a weird season
There was one overwhelming feeling permeating the Mount Baker coaching staff after the season finale.
Pride.
Of all the years he's coached, the spring 2021 season will be the asterisk of all asterisks, navigating the yearlong hoopla involved in carrying out a football season in a once-in-a-century pandemic.
And he's grateful for his seniors, the class that led by example in a time when there was no blueprint.
"This senior group will have a special place because of all the things they've had to go through since March 13, 2020 when our school got shut down," Lepper said. "I wanted to challenge and encourage the younger kids to build on that foundation. We've been playing some really good football the last 10 years or so and we want to continue that. This group of seniors continued that."
(Lead photo by Tom Jones, 2019)