Washington's top high school football players: Meet the state's best 30 defensive linemen in spring 2021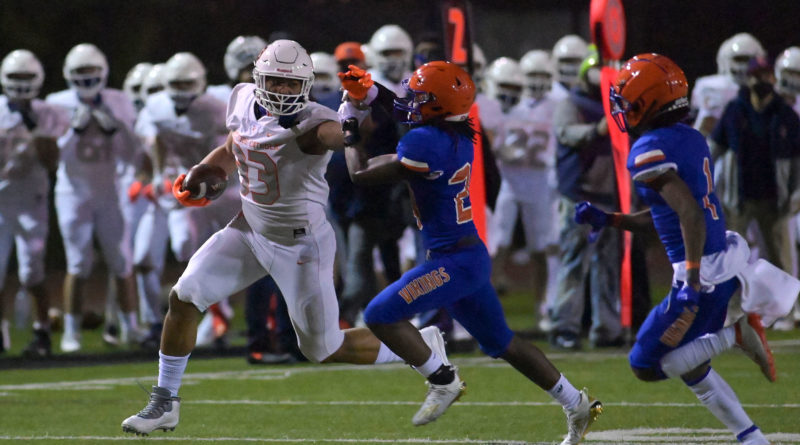 Is Eastside Catholic's J.T. Tuimoloau the state's best player ever? Will Tumwater's Jacob Schuster be a viable 2A state player of the year candidate? Is Lincoln of Tacoma's Jayden Wayne the next national superstar?
Over the next week, we'll be taking a position-by-position look at some of the top players in Washington high school football this season. Our first list focuses on the best defensive linemen in the state.
MORE: TOP 30 RUNNING BACKS | TOP 30 LINEBACKERS | TOP 30 DEFENSIVE BACKS
Players are listed in alphabetical order:
TOP 30 DEFENSIVE LINEMEN IN WASHINGTON
JACK BERESFORD, Woodinville, 6-3, 235, sr.
Going to same school (WSU) as his older brother (Cade) – but is a much different body type as a leaner, faster pass rusher for Nick Rolovich.
ANTWAN BROWN, O'Dea, 6-3, 280, sr.
When you are trusted to fill Jalen Dixon's do-everything role in your first season after transferring from Garfield – that is a great nod.
ANDREW EDSON, Mount Si, 6-3, 235, sr.
WSU signee just wears offensive linemen down with his active heavy hands and tireless motor coming off the edge for the Wildcats.
NOWLIN EWALIKO, Ballard, 6-4, 230, sr.
A true two-way threat (DE/TE), Ewaliko should give San Diego State an athletic bull rusher – much like his father, Mike, was at Washington.
SIAOSI FINAU, Renton, 6-4, 280, sr.
The Washington Huskies have been known to find big diamonds in the rough for defense – and this Hawaiian rugby standout fits that mold.
FRANKCO GRATTON, Rainier Beach, 6-4, 215, sr.
It's safe to assume this explosive athlete's best days are ahead in college as this all-Metro League pass rusher can also play outside linebacker.
CURTIS AND HUNTER HILL, Graham-Kapowsin, 6-3, 290, jr.
The Hill twins are double trouble for opposing blockers, and these teenagers disrupt plays the same way on the interior – nastiness and leverage.
JUDAH JACKSON, Steilacoom, 6-4, 250, jr.
Steilacoom's fast athletes aren't just operating in space – this fearless quarterback hunter was named the 2A SPSL defensive MVP in 2019.
GABE JOHNSON, Bothell, 6-4, 215, sr.
This all-4A KingCo off-the-edge performer isn't the biggest guy, but watch him dominate other great linemen – and you'll know EWU got a steal.
Like rooting for late bloomers? This teenager has the pass-rushing gumption to be big time – and pedigree as Frank Leahy's great-grandson.
JORDEN MANU, Lakes, 6-4, 315, jr.
For as big as this 3A PCL first-teamer is, it's almost unthinkable how fast he can motor past interior linemen; Pac-12 recruit just hitting his stride.
MATULINO MASUNU, Bellevue, 6-1, 270, sr.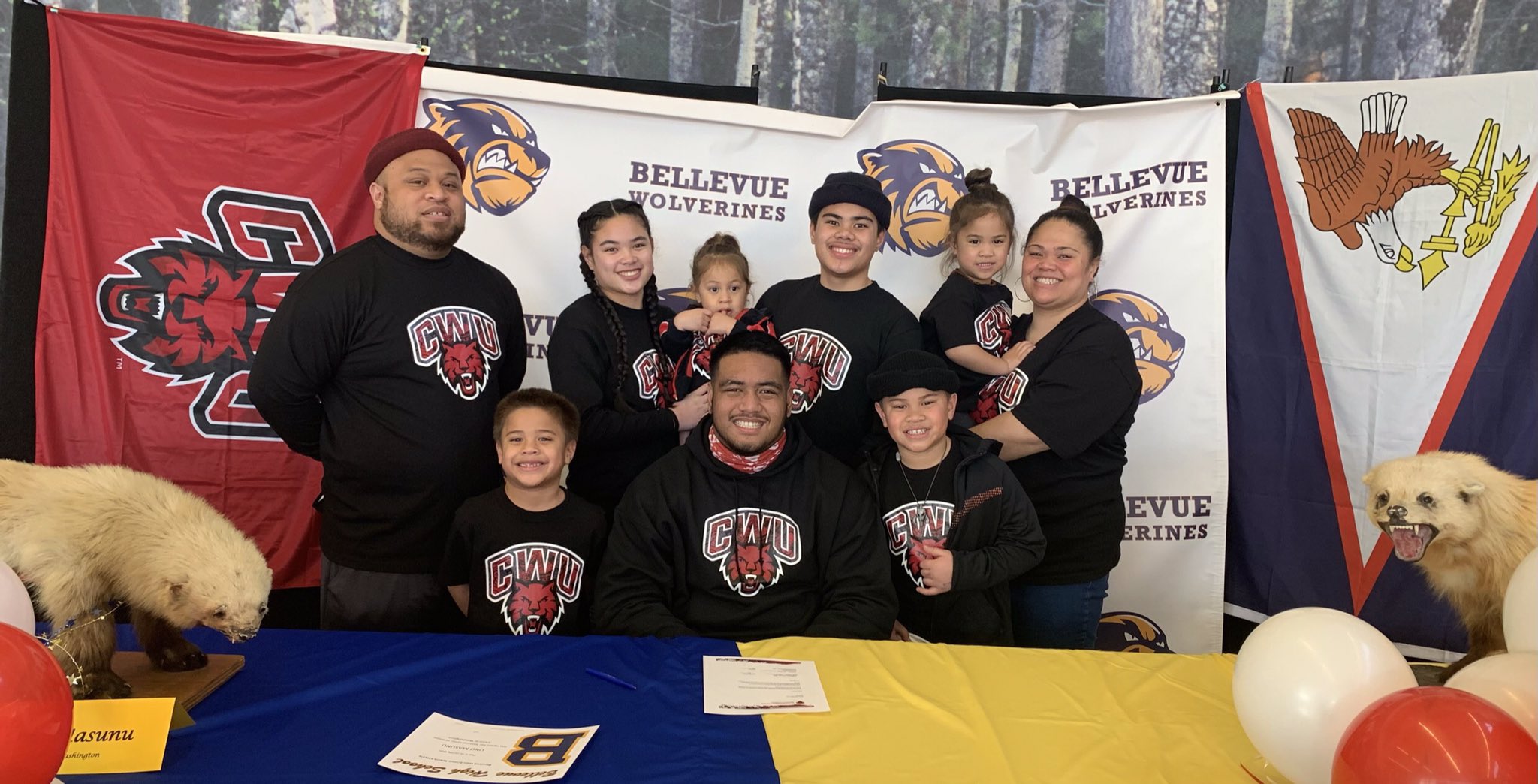 Facing the Wing-T offense every day in practice has made the Wolverines' two-time all-state interior lineman disciplined and play smart.
BAILEY MEEK, Ridgefield, 6-5, 255, sr.
This small-school standout is a big-time talent as the 1A Trico defensive MVP, and signed to hunt down enemy signal callers at Army.
JOSH MCCARRON, Archbishop Murphy, 6-4, 215, sr.
Where does he play? Wherever he wants – and Snohomish County's top disruptor registered a ridiculous 30 tackles for loss as a junior.
KAZ MELZER, Gonzaga Prep, 6-4, 240, jr.
Dave McKenna coached all-state MVP Evan Weaver with the Bullpups, so he knows high-end talent when it shows up – and Melzer (knee) has it.
JACOB SCHUSTER, Tumwater, 6-3, 295, sr.
Could this be the year two defensive linemen are state players of the year? This University of Minnesota signee is 2A's most dominant player.
JAKOBUS SETH, Lakewood, 6-3, 275, jr.
Imagine what will happen when this Haiti native picks up the nuances of this new sport? When he wants to, he simply overpowers any blocker.
ROBERT SILVA, Camas, 6-0, 280, sr.
The leftover leader along the line from the Papermakers' 4A title team in 2019, Silva plays feisty – and flings blockers aside with ease.
SAM STOWERS, Steilacoom, 6-2, 285, jr.
If you ask Sentinels coaches who their next great FBS recruit is – this is the name that comes up. He is pure power with a quick get-off.
In the middle of the Crusaders' defense, he just can't be moved. And for a big guy, he moves well – just watch his fumble return to clinch 3A title in 2019.
Doesn't say much with words, but plenty with backfield pressure – the Abes' top class-of-2022 recruit just goes about his business.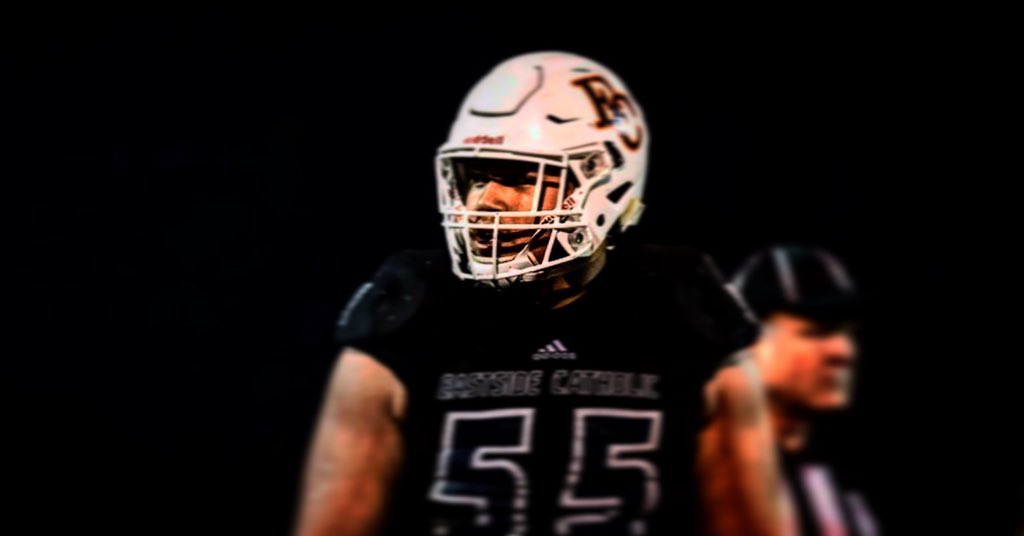 This two-time all-Metro Leaguer is the "little guy" on the interior of Eastside Catholic's defensive front – and the most accomplished, too.
ANDREW TILLETT, Sumner, 6-2, 305, jr.
Somebody just needed to light a fire under this immensely-talented teenager – and coach Keith Ross did when the two worked out together.
D.J. TOGIOLA, Timberline, 6-3, 250, sr.
With a rugby background, this undersized Nevada signee plays with such leverage, he is expected to grow into a defensive tackle at the next level.
ARMANI TONUAO, North Thurston, 6-2, 240, sr.
You might not have heard of him, but many coaches feel he is the 3A SSC's top lineman with his blend of strength, speed, work rate and smarts.
Top player nationally in the 2021 class, Tuimoloau is in the discussion for Washington's all-time greatest player – at defensive end or tight end.
COOPER WALL, Tumwater, 6-4, 230, sr.
He's the forgotten all-state performer along Tumwater's vaunted defensive line, all this Dixie State signee does is produce (13 sacks as junior).
Is he the state's next superstar? Power 5 recruiters are flocking to Tacoma to find out about this class-of-2023 dynamo – and No. 1 recruit.
SERMON WILSON, Puyallup, 6-3, 235, sr.
Not sure what is bigger – his gregarious personality or his high-motor football upside tracking down quarterbacks? CWU will find out very shortly.