Previewing the Top 50 high school football teams in Washington: No. 31 Mountain View Thunder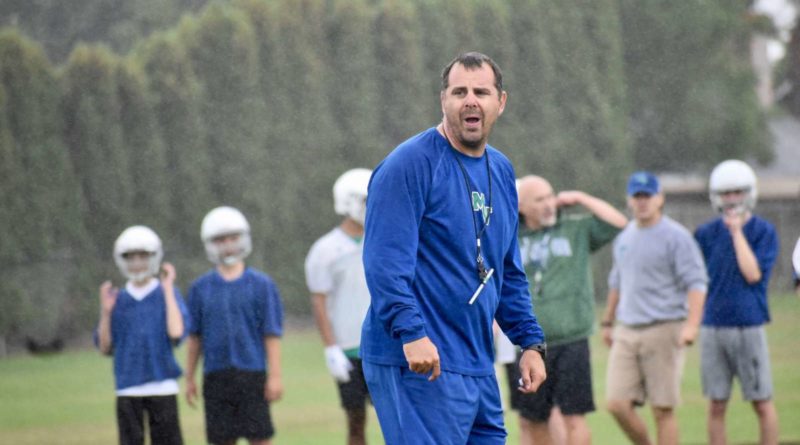 SBLive Washington is previewing the Top 50 high school football teams in the state ahead of the 2020-2021 season. Here's an inside look at the Mountain View Thunder of the 3A Greater St. Helens League – No. 31 in our countdown.
Editor's note: Mountain View is in the Southwest region of Washington's COVID-19 reopening plan. The region has been cleared to move to Phase 2 of the plan on Monday, feb. 15, which means football practice can start.
2019 IN REVIEW
6-3 overall, 2-2 3A Greater St. Helens League (second place); did not reach postseason.
COACH'S RESUMÉ
Adam Mathieson, 13th season.
Overall record: 91-44.
Coordinators (base scheme): Offense – Adam Mathieson (multiple; left coast spread; wing-T). Defense – Kyle Bigham (off front).
NOTABLE DEPARTURES
CB Alec Cann
OL Preston Collins
DL Va Ili
LB Malikiah Batties
TE Dominic Stephens
RETURNING STARTERS
Offense – 8. Defense – 9.
TOP PLAYERS
CB/WR Kyle Chen
DB Kevin Chen
WR Davis Delmage
RB Zak Gable
OL/DL Gavin James-Dues
WR Austin Lee
QB Riley McCarthy
K Jude Mullete
THREE TO SEE
Riley McCarthy, quarterback
Mathieson joked that his returning starting quarterback – who is primarily a catcher and signed with University of Portland – knows the Thunder's offense better than he does.
Jude Mullete, kicker
Central Washington signee has been a mark of consistency since he stepped foot on campus.
Gavin James-Dues, lineman
In an Adam Mathieson-led program, the road to success is often boring and James-Dues is a walking example. After seeing heavy minutes on both lines as a sophomore, he's had a productive offseason when the cards were stacked against him — never missing lifts or practices, and driving to Seattle on weekends to work with trainers.
2021 OUTLOOK
By most standards, a 6-3 season is not something to frown upon.
At Mountain View, it's considered a down year.
On one hand, it's a marvel that after returning just one starter the Thunder produced a season in which its two league losses were by a collective six points.
And it should be a scary consideration that the Thunder were in the 3A state semifinals in 2019 after winning 15-consecutive league games over a three-year period.
"We went a couple years, had a decent amount of success here. Won quite a few league games," Mathieson said. "Going 6-3 is not our standard, but we were two or three plays from being an 8-1 team."
They bring back 17 starters, and that's even after Mathieson said several veteran players decided not to play in favor of jobs and saving for college — or as Mathieson said: "because life has taken over." Still, with limited practice Mathieson thinks he has one of his best teams at Mountain View.
In an unconventional year that will likely benefit teams with experience and steady leadership, the Thunder check both boxes.
COVID-19 IMPACT
"It has been a wonderful teaching experience for us all. It has reminded us to take a moment to tell those around us that we love them, are proud of them and that we have their back, which is really what being in a family is all about." —Head coach Adam Mathieson
March 5 at Union (same home stadium)
March 12 vs. Prairie
March 18 at Battle Ground
March 23 vs. Evergreen
March 27 at Skyview
April 2 vs. Heritage