Former Villanova coach Steve Lappas on Allen Iverson: 'You couldn't stop him, you just hope he missed'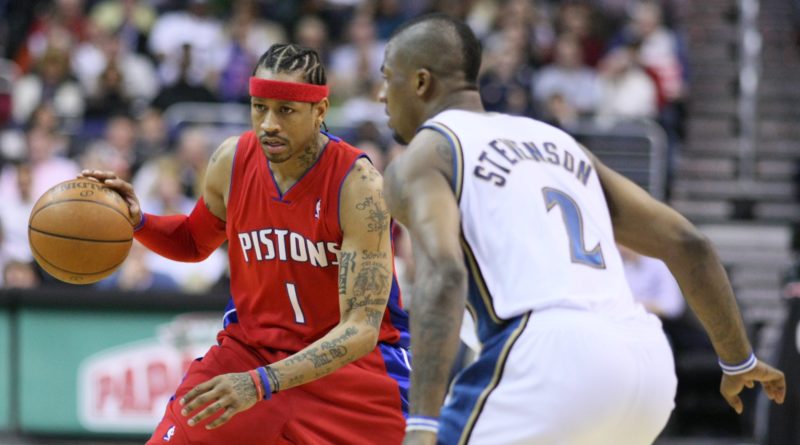 Steve Lappas was the head men's basketball coach at Villanova from 1992-2001, which includes the two-year stretch that Allen Iverson lit the Big East on fire at Georgetown, from 1994-96.
Lappas, now a studio analyst and color commentator for CBS Sports Network, spoke at length on the The Iso podcast with Dan Dickau on Wednesday about the difficulties of slowing, stalling and stopping Iverson, no matter what defensive schemes were thrown his way.
"You couldn't stop him," Lappas said, "you just hope he missed."
Dickau, who guarded Iverson during his six-year NBA career, offered his own personal experiences as well. Here is the clip:
Listen to the full episode, where Lappas went in-depth about Villanova's 1985 title, coaching under Rollie Massimino and advice to aspiring college coaches:
How to subscribe?
(Photo by Keith Allison)