Watch: High school athletes lead rally at state capitol in hopes to resume fall season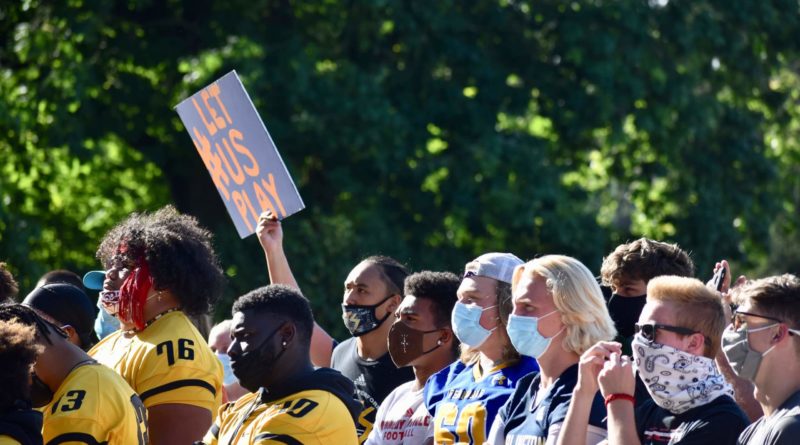 OLYMPIA — High school athletes led a rally at the state capitol on Thursday asking Gov. Jay Inslee and the WIAA to resume the fall sports season as many schools across the state gear up for an online-only start to the school year due to the coronavirus.
MORE: (STORY FROM THE RALLY) | (PHOTO GALLERY) | (WIAA RESPONDS TO STUDENTS)
Some of the state's top football recruits addressed a crowd of some-150 people, laying out the argument that holding a fall season, like 34 other states are doing, yields a lesser negative impact than the current postponement to 2021.
Watch scenes from the rally and interviews from 5-star Kennedy Catholic quarterback Sam Huard, No. 1 recruit in the country J.T. Tuimoloau and Puyallup senior Chloe Casello, a standout soccer player:
Sam Huard, Kennedy Catholic
Huard addresses litany of concerns surrounding the postponement of the fall high school football season to the spring in Washington state.
JT Tuimoloau, Eastside Catholic
Tuimoloau addresses rally to undo postponement of the fall high school football season in Washington state.
Chloe Casello, Puyallup (soccer)
Senior Chloe Casello goes in-depth on the impact of no fall high school season due to the coronavirus, and why she's among those rallying for the season to resume.