Two-time 1A all-state basketball star Mason Landdeck explains move to Utah: 'I gotta have a full season'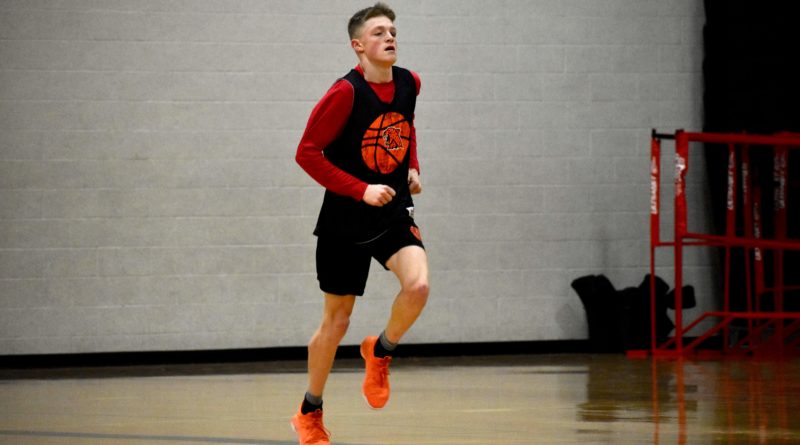 Two-time first team all-state basketball selection Mason Landdeck announced Friday he is moving to St. George, Utah's Desert Hills High School to play his senior season, citing concerns around COVID-19 and whether or not a basketball season will take place in Washington.
Landdeck, who holds offers from Eastern Washington, Bryant University and Division II power Point Loma Nazarene, hopes another season will provide him an opportunity to prove to college coaches he's a high-level Division I player. In Utah, a state that less restrictive guidelines, Landdeck feels there will be a better chance of having a season.
"Me and my dad talked and we knew that if I want to go get where I want to get and show that I'm one of the best, I need to go out and I gotta have a full season," Landdeck told SBLive Washington Friday. "I got to go play and I got to go show coaches what I can do, especially for my senior season."
Coaches across Washington have echoed a chorus of concern for recruits in the class of 2021 whose recruitment has been disproportionately impacted by spring and summer cancellations during a pivotal stretch that typically includes playing tournaments in front of college coaches.
"It's so hard right now," said Landdeck, who plays with Washington Supreme on the Under Armor travel circuit. "At the same time, you just gotta keep working and waiting for your opportunity to come. Mine is to go down to St. George and be able to play this high school season, so I'm excited for that."
The move will send Landdeck to his fourth high school in as many years. As a freshman he was on a Kittitas team that won the 2B state title, before transferring to Cashmere as a sophomore and then-defending 1A state champion Zillah last season as a junior.
At Zillah last season, the high-volume scoring guard averaged 21.4 points, 5.9 assists and 4.2 rebounds per game. He was the 1A South Central Athletic Conference MVP.
Landdeck called Zillah coach Mario Megarelli Friday morning and said his now-former head coach voiced his support for Landdeck's decision.
He's the latest of several high school standouts across the state to move out of state due to concerns about a season taking place. Former Eastside Catholic guard Nolan Hickman transferred to Wasatch Academy (Utah), Eastlake's Haley Huard and Bear Creek's Macey Huard left for Valor Christian in Colorado and Eastside Catholic guard Mjracle Sheppard transferred to Florida's Montverde Academy.
2021 quarterback Camden Sirmon also moved to Missoula, Mont., citing similar concerns.
High school basketball is set to begin on Dec. 28 in Washington in counties across the state that have reached phase three or four of Gov. Jay Inslee's Safe Start plan.
The WIAA condensed the basketball season in late July as a part of its COVID-adjusted four-season sports calendar.
In Utah, the state high school association announced in late July that athletics are scheduled to start on time in the fall. Landdeck visited the school this week and practiced with the basketball team. He said COVID-19 guidelines for the general public were much more lax in St. George than in Yakima County.
Everyone he talked to in Utah told him "they're almost 100 percent sure they're going to have a season," he said. He first heard about Desert Hills, which competes in the state's 4A Division, from his girlfriend, who is familiar with the area. It was the first school he took a serious look at, and the only one he visited.
The move also means he's ruled out playing a senior football season. Desert Hills' first day of school is Aug. 13 and Landdeck said he plans to focus solely on basketball, despite garnering all-league honors at receiver and as a return specialist at Zillah.
Landdeck said he's excited to move and acclimate to a new environment and do something that has become harder to do amid a global pandemic: play basketball.
"I don't think people really get it until you're in the position," Landdeck said. "If I wasn't a senior or I wasn't in high school, I'd be like, 'why are people doing this?' But being a senior and not having a full season, it would be hard."