Annie Wright's Julianna Walker taking her superior scoring skills to Syracuse Orange women's basketball
Poker-faced Julianna Walker has now shown the world she can keep a big secret, too.
Her own college commitment.
Walker, the super-scoring point guard at Annie Wright who is on pace to become the state's all-time points leader, finally was ready to let it slip Friday, announcing she would be playing basketball at Syracuse University.
"I actually called them a month ago, and said I was committing," Walker said. "We were going to wait until the fall (to make an announcement), but we were just too excited. So, now was the time."
What is Syracuse getting? Well, Walker has totaled 2,491 points in her three seasons as the Annie Wright point guard, which ranks 10th all-time – and is well within Hailey Van Lith's state-record 2,993 points for Cashmere High School, set in March.
Needless to say, Walker knows how to score in a variety of ways, especially from the 3-point line. She has one of the quickest shot releases in the state. And she can handle the basketball, too.
"I fall into both positions," Walker said.
Walker, a member of SBLive's all-state team in 1A, was also selected No. 23 in the 50 most impactful players in Washington at the end of 2019-20.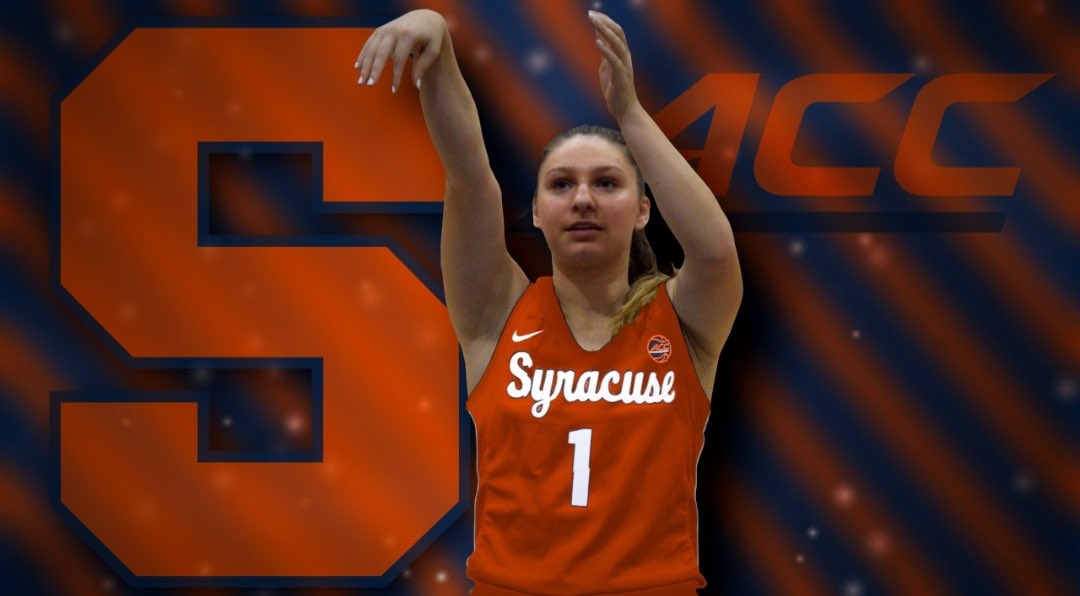 Besides basketball, Walker had one more big reason to choose Syracuse: Its nationally-acclaimed broadcast school.
"Hopefully I can be an ESPN anchor," Walker said, "and pop up on the TV one day."
It is shaping up to be an important senior season for Walker, whose Gators are on the short list of 1A state contenders – especially with the return of guard Jazmyn Stone, who missed all of last season with a knee injury.
And there is a lot of discussion surrounding her chances of breaking Van Lith's scoring mark.
"I get a lot of questions and stuff, 'Are you excited about breaking the record?'" Walker said. "I am more excited about trying to win state. That is a bigger deal for me."
And one more thing: Walker's brother, Tre, will play on Annie Wright's boys squad, which will play a varsity schedule for the first time in 2020-21. He will be a ninth grader.
"I will definitely be watching out for him – always," Walker said.