Here are the top 15 middle infielders in Washington high school softball in 2020
From Rogers of Puyallup's Raigan Barrett to Skyview's Mikelle Anthony, many of the state's top athletes in softball are playing in the middle infield.
Because spring sports have been canceled (COVID-19), these teenagers won't have a chance to show off their skill. But they deserve to be recognized.
On the recommendation of coaches throughout the state, here are Scorebook Live's top 15 middle infielders in 2020.
MORE: TOP 10 CORNER INFIELDERS | TOP 15 PITCHERS | TOP 10 OUTFIELDERS | TOP 5 CATCHERS
TOP 15 MIDDLE INFIELDERS
Mikelle Anthony, Skyview, senior
Most of her experience is at second base, but true to this multi-sport athlete's personality – she plays all over. Hit. 420 last year in the leadoff spot, and the three-time all-4A GSHL performer had a handful of D1 offers.
Lexsi Barashkoff, Newport of Bellevue, senior
The bigger the moment – the better the pitcher – this all-4A KingCo shortstop seems to always deliver (.463 BA, only one strikeout last year). Blessed with quick hands, her emerging power to all fields will fit in well at UNLV.
Raigan Barrett, Rogers of Puyallup, senior
There aren't a whole lot of legitimate next-level shortstops in Washington. With her fluid catch-and-throw ability, she is one of them. UW signee hit .595 last year, and has 52 career extra-base hits in her three seasons.
Kaily Christensen, Woodland, senior
A coach's daughter, this College of Idaho signee had a magnificent career for the two-time 2A championship as a sure-handed shortstop, and clutch middle-of-the-order thumper (.583 BA, 12 HR, 37 RBI last year).
Serena Cunningham, Garfield, senior
Somebody has to gobble up all the ground balls the Simpson-pitching sisters induced – and it was usually this reliable all-3A Metro League shortstop, who is also a career .443 hitter (.500 BA, nine doubles, 47 runs last year).
Jocelyn Eisen, Ephrata, junior
Here is your leading candidate for Eastern Washington's best power-hitting middle infielder. Eisen (.535 BA, 1.127 slugging last year) already owns a ton of school hitting records, including career extra base hits (49).
Brooke Jordan, Archbishop Murphy, senior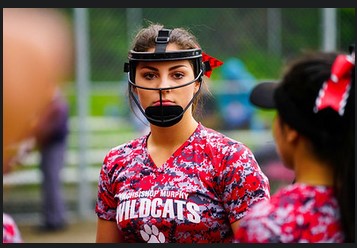 Another natural power hitter in 2A, Jordan hasn't posted less than a 1.200 slugging-percentage clip the past two seasons in 2A/3A Wesco. This Seattle University shortstop signee batted .659 with 12 home runs last spring.
River Mahler, Monroe, sophomore
Certainly blessed with good softball genes, Mahler appears to be the next great shortstop in the state with her smooth fielding and strong arm. Also as a ninth grader, she batted .569 with 33 runs in the leadoff spot.
Sasha Mitchell, Juanita, senior
Who is the 3A leader in home runs since 2017. This two-time all-3A KingCo shortstop, who has belted 30 of them (at 5-foot-3). Last season, she was the league MVP, and because of her quickness, she will play all over at CWU.
Brynn Nelson, Bonney Lake, junior
All this Panthers' standout does is hit (50 or more hits in back-to-back seasons) and play a mean second base. And Nelson made a name for herself with a four-hit showing in the 2018 3A state championship game.
Liv Pess, Nathan Hale, senior
Even though she considers herself an outfielder first, the dynamic Pess (.567 BA, 19 extra-base hits, 44 RBI last year) has ripped through the Metro League the past two seasons as a shortstop. Signed with Syracuse.
Kelly Treves, Bellevue, senior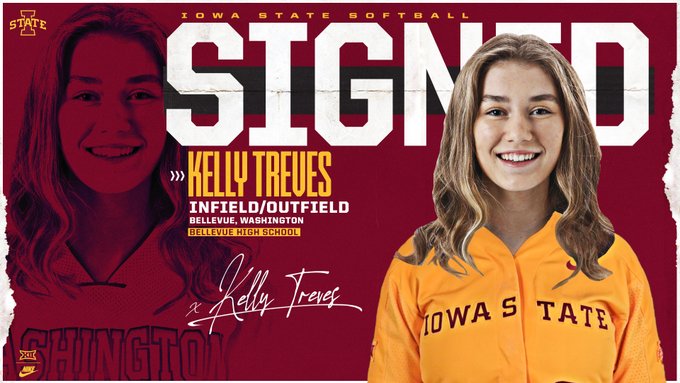 Another all-state shortstop who can rake. The Iowa State signee was a one-girl wrecking crew in the batter's box for the Wolverines last year – .640 BA, 30 extra-base hits (including 9 HR) with 57 RBI in 100 at-bats.
Ashlyn Whalen, W.F. West, senior
Arguably the most complete player in 2A, this all-state shortstop was the EvCo's sweet-swinging co-offensive player of the year (.506 BA, school-record 11 HR, 36 RBI) in 2019. This Boise State signee won't be outworked.
Rachel Wicker, Rogers of Puyallup, senior
She played second base for the Rams, but with her taller frame and superb range in all directions, Wicker could play anywhere. And this Iowa State signee has a swing built to last (.547 BA, 28 extra-base hits, 61 RBI last year).
Sydney Wells, Selah, junior
The daughter of former M's reliever Bob Wells, this teenager puts a charge into a softball (.608 BA last year). The shortstop piles up RBI in a hurry (and hit two long HR in one inning at state). Will catch at Fordham.
Worth mentioning: Katie Adkins, Pe Ell/Willapa Valley, sr.; Audrey Allen, Gig Harbor, so.; Jadyn Bushnell, Kamiak, jr.; Jada Cargo, Port Angeles, jr.; Katy Cook, Franklin Pierce, sr.; Bristol Halvorson, Friday Harbor, jr.; Jazlynn Johnson, Northwest Christian of Colbert, sr.; Brooklyn Jones, Bellevue, so.; Makenna King, Emerald Ridge, sr.; Gianna McCoy, Central Valley, jr.; Truh Merriman, Cascade of Leavenworth, sr.; MacKenzie Nine, Lakeside of Nine Mile Falls, so.; Jayden Olson, Forks, sr.; Maddie Plevyak, Yelm, sr.; Kali Rambo, Elma, sr.; Brooklyn Richards, Newport of Bellevue, jr.; Trinity Richardson, Shadle Park, so.; Morgan Saunders, Stanwood, jr.; Hanna Scandiffio, Kennedy Catholic, sr.; Kekai Schultz, Ridgefield, sr.; Grace Spencer, North Thurston, sr.; Keeley Studebaker-Smith, Toutle Lake, sr.; Kelci Studioso, Meadowdale, sr.
MORE: TOP 10 CORNER INFIELDERS | TOP 15 PITCHERS | TOP 10 OUTFIELDERS | TOP 5 CATCHERS