Here are the top 5 catchers in Washington high school softball in 2020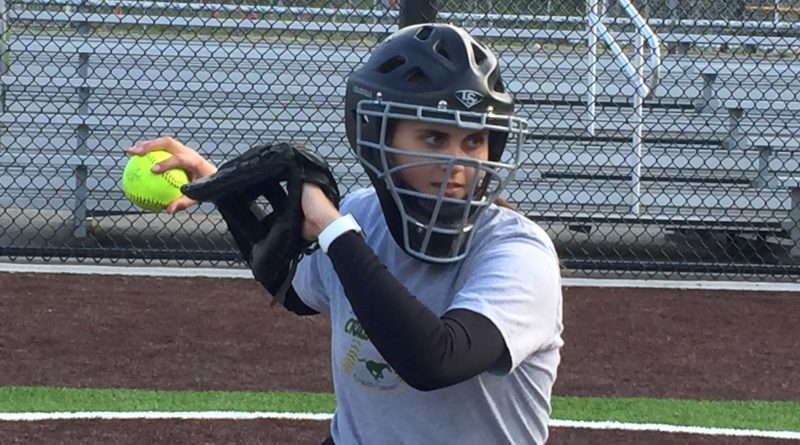 Catcher is arguably the most demanding position on the softball diamond, and many girls across the state of Washington have developed into elite performers – with the glove and the bat.
Because spring sports have been canceled (COVID-19), these teenagers won't have a chance to show off their skill. But they deserve to be recognized.
On the recommendation of coaches throughout the state, here are Scorebook Live's top five catchers in 2020:
JENNIFER CUMMINGS, Redmond, senior
Coaches rave about Cummings' all-around game. The consensus all-state 4A first-teamer has cat-like reflexes and the strong arm from behind the plate to shut down a running game. And offensively … well there isn't a sweeter left-handed swing in the Northwest (.575 BA, 29 extra-base hits, 1.237 slugging last season). Signed with Washington.
PAETYNN LOPEZ, W.F. West, senior
What more does Lopez have to prove? The two-time WSSCA all-state performer has been as steady in the middle of the Bearcats' lineup as they come (.393 BA, seven HR, 12 doubles last season). She has signed with Portland State.
KILEY HUBBY, Lake Stevens, senior
The great hitters can tag even the best pitchers – and Hubby creates natural power with a swing that doesn't have many holes (13 HR, 1.079 slugging percentage last season). As far as being in a crouched position – Hubby, a WSSCA all-state second teamer, is used to it as a state wrestling champion.
RIAN PETERS, Forks, senior
Oh, that arm! It delivers easy-moving 70 mph zingers from behind the plate to take out baserunners. On offense, the St. Martin's signee flourished last season once she moved to the leadoff spot, hitting .465 in leading the Spartans to their first-ever 1A state berth.
RILEY STOCKTON, Rogers of Puyallup, senior
Is framing a lost art? Not with the Rams' all-4A SPSL catcher, who boasts some of the best behind-the-plate skills in the state. She is as equally proficient with the bat (career .362 hitter as a two-year starter) – which is what Montana wanted in getting her.
Worth mentioning: Lilly Bean, Lake Washington, so.; Aggie Bennett, Lakeside of Nine Mile Falls, jr.; Olivia Cain, Elma, sr.; Megan Cotton, Eastlake, jr.; Sierra Edwards, Puyallup, sr.; Sierra Hammond, Aberdeen, sr.; Kate Klinger, Montesano, sr.; Ashley May, Tumwater, sr.; Meri McElligott, Stadium, sr.; Bailee Noland, Hermiston, sr.; Natalie Orchard, College Place, sr.; Bailey Warren, Kennewick, sr.