Scorebook Live's 2020 preseason Washington high school softball all-state second team
Here is Scorebook Live's preseason all-state second team for Washington high school softball. The statewide team spans all Washington high school classifications and was compiled by SB Live senior reporter Todd Milles.
Players were selected based on last season's performance, offseason observations and conversations with coaches.
PRESEASON ALL-STATE SOFTBALL SECOND TEAM
Catcher: Rian Peters, Forks, senior
—
Corner infielder: Hailey Brown, Yelm, senior
—
Corner infielder: Britney Patrick, Pe Ell/Willapa Valley, senior
—
Middle infielder: Kaily Christensen, Woodland, senior
—
Middle infielder: River Mahler, Monroe, sophomore
—
Middle infielder: Kelly Treves, Bellevue, senior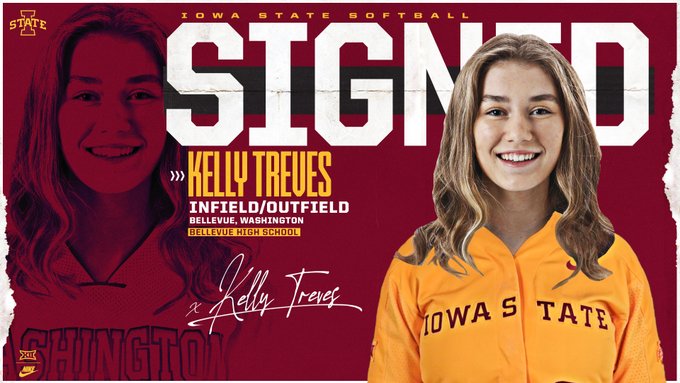 —
Outfielder: Lauren Lewis, Marysville-Pilchuck, senior
—
Outfielder: Madison Muxen, Auburn Riverside, senior
—
Outfielder: Jillian Taylor, West Valley of Spokane, senior
—
Utility: Jocelyn Eisen, Ephrata, junior
—
Pitcher: Kamy Dacus, W.F. West, sophomore
—
Pitcher: Morgan Flesland, Mount Spokane, junior
—
Pitcher: Makayla Miller, Glacier Peak, junior
—
Pitcher: Kaylie Northrop, Richland, senior