Scorebook Live's Top 50 most impactful Washington high school girls basketball players in 2019-2020 (postseason rankings)
Scorebook Live senior reporter Todd Milles and expert girls basketball analyst Freddie Rehkow spent the past four months getting a first-hand look at the best Washington high school girls teams and players in every classification.
With that in mind, here is Scorebook Live's updated list of the Top 50 girls basketball players across all Washington high school classifications. This list represents the players who had the biggest impact on team success during the 2019-2020 season.
Note: Injuries were factored in. There are several very talented players who missed at least a large portion of the season who would otherwise be ranked higher or mentioned.
Here are the Top 50, in order:
TOP 50 WASHINGTON HIGH SCHOOL GIRLS BASKETBALL PLAYERS
1. Hailey Van Lith, PG, Cashmere, 5-9, sr. (1A)
Pure power and determination, Van Lith wiggled out of every defense – and still leaves for Louisville as the state's all-time leading scorer (2,994 points).
2. Jayda Noble, SF, Mount Spokane, 6-0, sr. (3A)
The best player in Spokane might not be as flashy as others on this list, but she is as complete a two-way player as there is. Signed with Washington.
3. Mia Hughes, PF, Woodinville, 5-11, jr. (4A)
Is there a more enjoyable player to watch? Her in-game work rate is crazy, and the 4A KingCo MVP continues to develop into a complete scorer.
4. Keeli Burton-Oliver, C, Eastlake, 6-3, sr. (4A)
There aren't many interior defenders sorry to see her go off to Arizona State. Burton-Oliver is a devastating rebounder inside, and scorer outside.
5. Dalayah Daniels, PF, Garfield, 6-4, sr. (3A)
If the McDonald's All-American hadn't gotten hurt, she would have likely been higher. When she came back, the Bulldogs got rolling – to a 3A title.
6. Talia Von Oelhoffen, PG, Chiawana, 5-11, jr. (4A)
Arguably the most gifted scorer in the state, the 4A Mid-Columbia player of the year likely will surpass 3,000 career points next year. Watch out.
7. Meghan Fiso, SG, Garfield, 5-10, sr. (3A)
It took her awhile to get acclimated to a new team. But over the final six weeks, the 3A tournament MVP (and Michigan signee) was go-to money.
8. Jordyn Jenkins, PF, Kentridge, 6-2, sr. (4A)
Before she suffered a major knee injury in December, the USC signee was showing off her expanded range – and game. A top-three talent.
9. Aaliyah Alexander, SG, Beamer, 5-8, sr. (4A)
The two-time 4A NPSL Cascade MVP was simply too strong for guards to deal with – on both ends. Coach's daughter headed off to EWU.
10. Aaliyah Collins, PG, Glacier Peak, 5-6, jr. (4A)
Nobody dominated in transition, especially off on-ball defense, like the quick-swiping Collins, the floor leader for the 4A Wesco champions.
11. Maisie Burnham, SF, Liberty of Spangle, 6-0, sr. (2B)
Don't let the small-school tag fool you – this standout can ball. The EWU signee was the consensus 2B player of the year (23.9 ppg, 9.7 rpg, 4.0 apg).
12. Malia Samuels, PG, Eastside Catholic, 5-6, fr. (3A)
What a debut for the state's top ninth grader, who not only grabbed Metro MVP honors, but led the inexperienced Crusaders to the 3A semifinals.
13. Tiarra Brown, SF, Bethel, 5-10, sr. (3A)
Few players in the state displayed the inside-outside prowess of this 3A PCL player of the year. With pure explosiveness, she left defenders in her wake.
14. Tyler McCliment-Call, SG, University, sr. (4A)
As far as textbook perimeter shooters, none do it better than this Portland signee, who quickly established herself as the GSL's most dangerous scorer.
15. Veronica Sheffey, PG, Woodinville, 5-9, so. (4A)
No player improved more in the offseason, and jumped to elite status in 2019-20 quicker than Sheffey, now one of the west side's top playmakers.
16. Ashlynn Wallace, PG, Clarkston, 5-5, jr. (2A)
When this dynamic slasher started scoring more, the Bantams began winning more games. The Idaho commit was the 2A player of the year.
17. Mason Oberg, PG, Union, 5-5, sr. (4A)
She returned from a season-ending knee injury as a junior ready to roll – and did not disappoint as the 4A GSHL's player of the year. Signed at WWU.
18. Esmeralda Morales, PG, Bethel, 5-6, jr. (3A)
She arguably is the state's best combination of knockdown jump-shooter and supreme ball-handler as an underclassman point guard in the state.
19. Ellie Boni, PG, University, 5-10, sr. (4A)
The talented Titans were up and down, but this Colorado State signee consistently delivered the goods. Finished as a four-time, all-GSL performer.
20. MJ Bruno, PF, Central Valley, 5-10, jr. (4A)
Bruno's blend of insatiable intensity and ferocious rebounding gave the Bears all the gusto they needed to capture the Class 4A championship.
21. Riley Dykstra, SG, Lynden Christian, 5-10, sr. (1A)
The Lyncs were simply unshakable, and this do-everything wing player was a big reason why. The 1A Northwest Conference MVP is headed to WWU.
22. MeiLani McBee, SF, Kennewick, 5-11, sr. (3A)
Most standouts revel in the glitz. But McBee, a Hawaii signee, was the ultimate "glue" player who did the little things to win ballgames.
23. Julianna Walker, PG, Annie Wright, 5-7, jr. (1A)
The state's leading scorer (34.9 ppg) simply knows no limits on 3-point shooting range. Her halfcourt game-winner was talk of the 1A tournament.
24. Nakia Boston, PG, Lynnwood, 5-11, sr. (3A)
Lynnwood didn't win a whole lot of games, but Boston still dominated the 3A Wesco with unmatched scoring output (23.6 ppg, five 30-point games).
25. Faith Bergstrom, C, Camas, 6-3, jr. (4A)
With her developing strength and skill, this 4A GSHL first-teamer has turned into one of the state's premier back-to-the-basket, low-post scorers.
26. Raigan Barrett, SG, Rogers of Puyallup, 5-6, sr. (4A)
Her fearless, resourceful scoring ability would win many games on the blacktop – and did lead the Rams to the 4A SPSL crown. UW softball signee.
27. Zahirah "Zaza" Walton, PF, Eastside Catholic, 5-10, so. (3A)
She quietly led the Crusaders in many statistical categories, and emerged as the Metro League's next dominant face-up frontcourt standout.
28. Raigan Reed, PG, Lake Stevens, 5-7, sr. (4A)
With her game – Reed certainly is a top-10 talent – you want to see complete domination. And the Boise State signee did enough to earn 4A Wesco MVP.
29. Madisyn Clark, PG, Moses Lake, 5-8, sr. (4A)
For two seasons, she was the 4A CBBN's best playmaker off the dribble – either as a pull-up shooter, or getting to the basket. Going to WOU.
30. Maya Erling, SF, Glacier Peak, 5-8, jr. (4A)
Erling was arguably was the most complete playmaker in the 4A Wesco this year. With the game on the line, she is the one you want deciding things.
31. Drea Brumfield, SF, W.F. West, 6-2, so. (2A)
Uh-oh – another Brumfield in Southwest Washington? She is the best of them, and with her deep-shooting touch, she is a major 2022 prospect.
32. Katie Peneueta, PF, Heritage, 6-2, jr. (4A)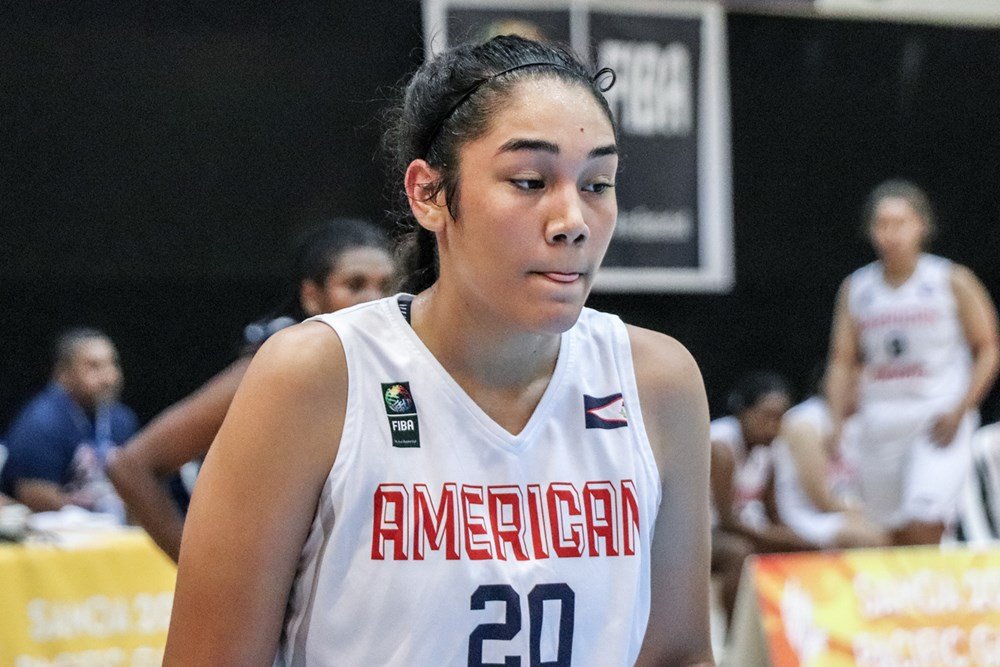 Her build says she'd be a tank on the inside. But Peneueta is so dangerous in space, she can beat you off the dribble – near and far away from the basket.
33. Hailey Hiatt, PG, Arlington, 5-7, jr. (3A)
It's supposed to be difficult to shoot from long range in the Tacoma Dome, right? Not for Hiatt, who has a habit of ripping up nets from 3-point range.
34. Mack Konig, PG, Jackson, 5-7, so. (4A)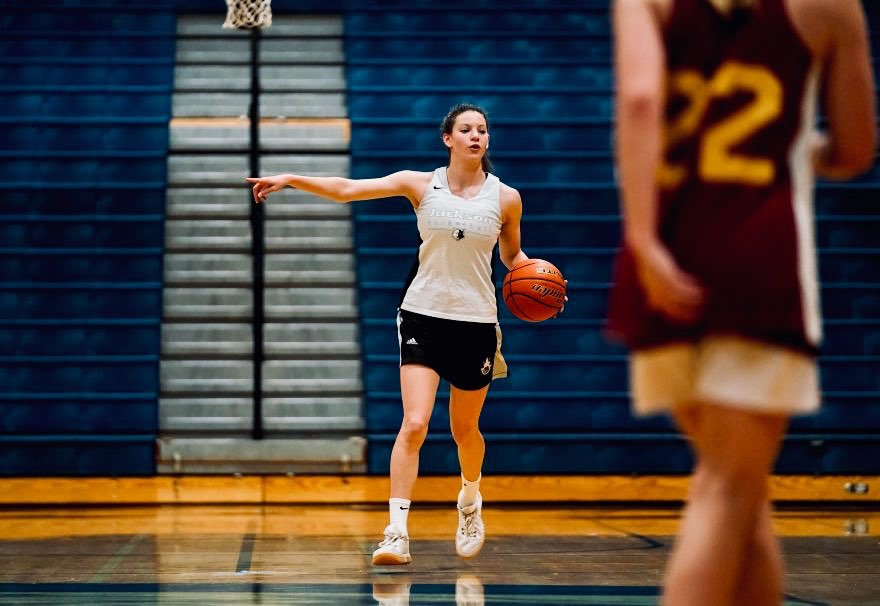 More than a couple of coaches felt this rising sophomore was the best point guard in a deep 4A Wesco. She did drop 47 points in a game – with ease.
35. Alivia Stephens, SF, Issaquah, 5-10, jr. (4A)
She quietly established herself as one of the most consistent performers in the 4A KingCo, and flashed great improvement as a perimeter scorer.
36. Keylie Hershey, PG, Lynden, 5-7, sr. (2A)
On a team full of locked-and-loaded perimeter shooters, Hershey was the catalyst that made it all go. Oh yeah, she was also a lockdown defender.
37. Sela Heide, C, Mount Si, 6-8, sr. (4A)
The skyscraping Cal signee battled through a kneecap injury to play the final 10 games (16.8 ppg, 11.4 rpg) – and hold up her shot-erasing reputation.
38. Hailey Marlow, PG, West Valley of Spokane, 5-6, sr. (2A)
Is there a tougher-minded point guard in the state? Marlow, an SPU signee, hit a buzzer-beater to send the Eagles into the 2A title game.
39. Ella Brubaker, SF, Curtis, 6-0, sr. (4A)
Anyone need a sure-bucket scorer for her Hoopfest squad? This Master's University signee can fill it up from the outside in a hurry.
40. Trista Hull, C, La Salle, 6-2, jr. (1A)
Easily the best post player in 2A, Hull is versatile enough to step out and make perimeter shots. How do you guard her? You really don't.
41. Daylani Ballena, PG, Kentridge, 5-8, sr. (4A)
When Jordyn Jenkins got hurt, she became the go-to scorer – and zig-zagged her way through defenses to help Kentridge return to the 4A tournament.
42. Lucy Young, PG, Inglemoor, 5-9, sr. (4A)
In bursts, this tantalizing point-guard talent was simply unstoppable, especially as a scorer. But when she went cold, so did the Vikings.
43. Callie Stevens, PG, Bellarmine Prep, 5-6, sr. (4A)
With her deep shooting (think Steve Kerr) and sharp one-handed fullcourt passes (think Brett Favre), Stevens was a fun, fearless playmaker in Tacoma.
44. Molly Moffitt, SF, Seattle Prep, 6-1, jr. (3A)
Not only did she supply the boundless energy with a motor that just wouldn't quit, the all-Metro first-teamer hit big shots for the Panthers.
45. Kameran Rodriguez, SF, Sunnyside, 5-7, sr. (4A)
Rodriguez flourished in a lead playmaker role as a senior, and flashed score-from-anywhere ability, especially off the dribble.
46. Kyra Gardner, PG, Raymond, 5-10, so. (2B)
Is she the next big thing from the 'B' ranks? Athletically, she looks the part. Statistically, she dominated the 2B Pacific (23.3 ppg, 9.1 rpg, 7.6 steals).
47. Rosa Smith, PG, Lake Washington, 5-7, so. (3A)
No player made a bigger leap at the 3A tournament that this shifty point guard, who proved against the best she's an A-list ball handler.
48. Ashlynn Sylve, PG, East Valley of Yakima, 5-8, junior (2A)
A gifted multi-sport standout, Sylve returned from missing her sophomore year to establish herself as the 2A CWAC's top backcourt playmaker.
49. Sharayah Johnson, C, Lincoln of Tacoma, 6-3, junior (3A)
There aren't too many post players who can do what this Abes' standout does with power and precision, leading Lincoln to a district title.
50. Peyton Howard, PG, Central Valley, 5-9, senior (4A)
Let's close this list with the only player who was part of a national championship squad (CV in 2018). Howard is a true defensive enforcer.
HONORABLE MENTION
Julia Bordeaux, PF, Bellarmine Prep, 6-0, sr. (4A)
Mjracle Sheppard, SF, Eastside Catholic, 5-8, fr. (3A)
Aniyah Heavens, PG, Pasco, 5-7, so. (4A)
Joelnell Momberg, PG, Mead, 5-8, sr. (4A)
Tamia Stricklin, SF, Seattle Prep, 5-11, jr. (3A)
Jaydia Martin, SF, Hudson's Bay, 5-11, jr. (3A)
Katie Thiers, C, Roosevelt, 6-2, jr. (3A)
Ruby Vander Haak, SG, Lynden, 5-7, sr. (2A)
Joclyen Wyatt, PG, Wilson, 5-10, jr. (3A)
Haley Huard, SF, Eastlake, 6-1, jr. (4A)
Dylan Philip, SF, Ellensburg, 5-9, so. (2A)
Taliyah Clark, SF, Bishop Blanchet, 5-11, jr. (3A)
Kazz Parks, PG, Skyview, 5-8, sr. (4A)
Natalie Sumrok, PF, Tumwater, 5-11, so. (2A)
Rian Clear, SG, Walla Walla, 5-10, sr. (4A)
Breaking down the Top 50: