Washington Class 1A boys basketball regionals bracket breakdown: Schedules, sites, players to watch, predictions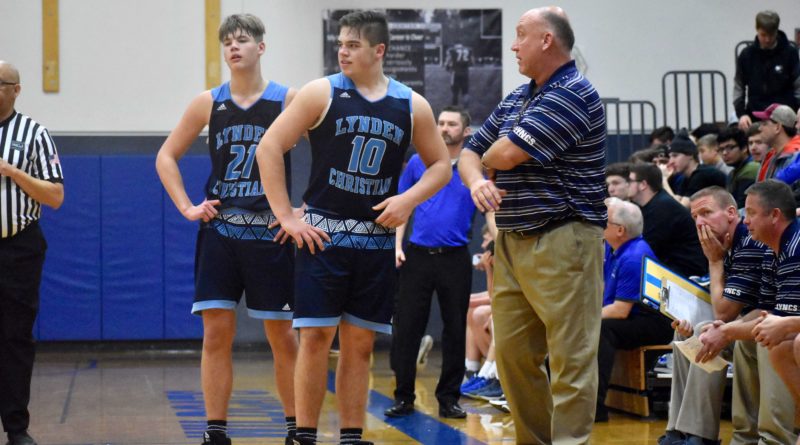 Here's an overview of the eight Class 1A boys basketball regional games taking place Friday and Saturday at sites around the state:
WINNER-TO-THURSDAY, LOSER-TO-WEDNESDAY GAMES
No. 1 Seattle Academy (22-1) vs. No. 8 Omak (18-5)
Saturday, 2 p.m., Issaquah High School
No. 2 Cashmere (19-3) vs. No. 7 King's Way Christian (19-5)
Saturday, 4 p.m., Wenatchee High School
No. 3 Zillah (22-1) vs. No. 6 Lynden Christian (19-5)
Saturday, 6 p.m., Davis High School
No. 4 River View (21-2) vs. No. 5 Bellevue Christian (17-5)
Saturday, 12 p.m., Richland High School
WINNER-TO-WEDNESDAY, LOSER-OUT GAMES
No. 9 La Salle (18-5) vs. No. 16 Seton Catholic (13-10)
Saturday, 2 p.m., Eisenhower High School
No. 10 La Center (17-6) vs. No. 15 Bear Creek (14-10)
Saturday, 6 p.m., Battle Ground High School
No. 11 Deer Park (16-6) vs. No. 14 King's (14-10)
Friday, 6 p.m., West Valley (Spokane)
No. 12 Meridian (18-8) vs. No. 13 Vashon Island (17-6)
Friday, 6 p.m., Mount Vernon
FIVE PLAYERS TO WATCH
G Leo DeBruhl, Seattle Academy, jr.
G Bryce Bouwman, Lynden Christian
G Malachy Caffrey, La Salle, sr.
F Tyler Lindhart, King's, soph.
G Sam Phillips, Cashmere, jr.
GAME WE'RE INTRIGUED BY
Zillah-Lynden Christian: The RPI gave basketball fans a gift by matching two 1A contenders up in the regional round. This isn't the Lynden Christian of last year, but this Lyncs group has forged its own identity with a sharpshooting trio of Bryce Bouwman, Andrew DeVries and Jaden DeBoer, as well as double-double machine Zach Sipma down low. But here's the thing: Zillah, the defending state champ, brought back several core pieces, swept through league play and added one of the top scorers in the state in Mason Landdeck. Furthermore, the Leopards will surely play to a heavily pro-Zillah crowd Davis High School gym.
PREDICTIONS
Seattle Academy 78, Omak 59
King's Way Christian 74, Cashmere 65
Zillah 80, Lynden Christian 76 (OT)
River View 70, Bellevue Christian 60
La Salle 69, Seton Catholic 61
La Center 84, Bear Creek 70
King's 74, Deer Park 67
Meridian 41, Vashon Island 40
TICKETS
$12 for adults, $9 for students and senior citizens.
1A BOYS REGIONAL SCOREBOARD