Nathan Hale senior Hemani Kalia voted Scorebook Live's girls basketball player of the week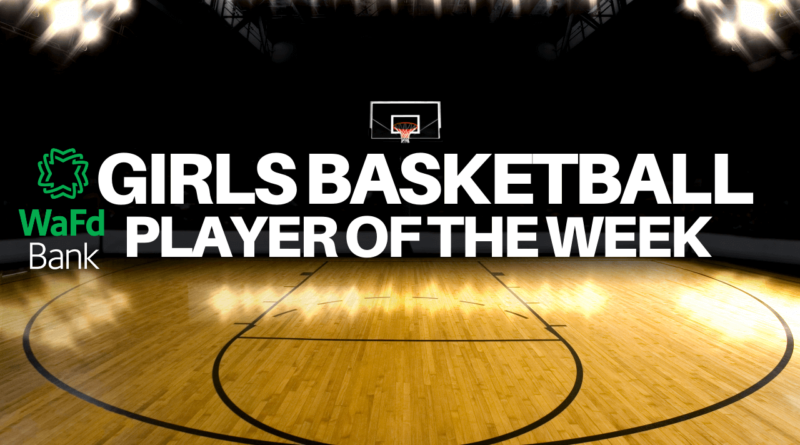 Congratulations to Nathan Hale senior Hemani Kalia for being voted Scorebook Live's WaFd Bank girls basketball player of the week!
Kalia poured in 35 points on 10 three pointers for Nathan Hale in a 54-31 win over Chief Sealth.
Kalia received 39.37% of the vote, beating out Chiawana's Talia Von Oelhoffen, who finished with 24.24%.
We are currently accepting girls basketball player nominations for games played Feb. 17-23. If you would like to nominate an athlete, please email regan@scorebooklive.com or tag us on Twitter or Instagram at @sblivewa.
Here are the other girls basketball players who were nominated for the week of Feb. 10-16:
Talia Von Oelhoffen, Chiawana: Von Oelhoffen led the way for Chiawana with 40 points, 10 boards, and 6 dimes in their matchup with Walla Walla.
Tyler McCliment-Call, University: McCliment-Call finished with 25 points in the Titans' 69-52 victory over Richland.
Linsey Lovrovich, Peninsula: Lovrovich had 10 rebounds and 21 points with 12 coming in the last 2 minutes in Peninsula's matchup against Yelm.
Jaiden Bea, Washougal: Bea grabbed a double-double of 16 points, 12 rebounds to go along with 2 assists, 2 blocks, and 2 steals 2/14
Ashlyn Wallace, Clarkston: Wallace netted 27 points to help Clarkston defeat Cheney 61-43.
Bayleigh Harder, Yelm: Harder averaged 20.5 PPG last week in 2 games for the Tornados against Lincoln and Peninsula.
Meghan Edwards, Gig Harbor: Edwards put up 22 points to go along with 6 rebounds and 5 assists in a 55-40 win against Spanaway Lake.