Inglemoor sophomore Colbi Zorich voted Scorebook Live's girls basketball player of the week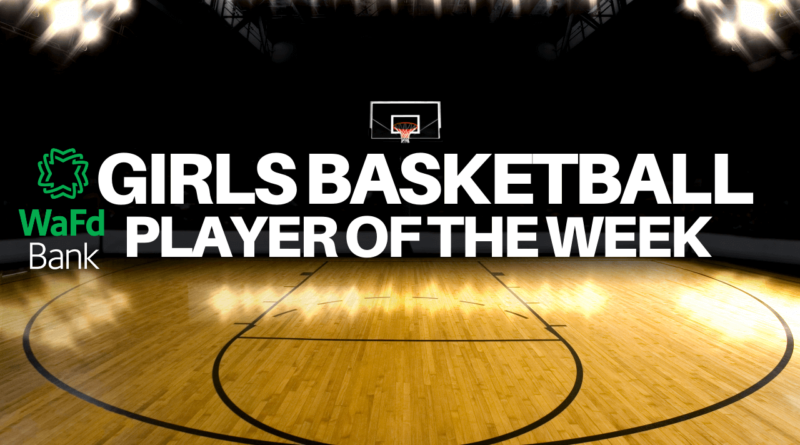 Congratulations to Inglemoor sophomore Colbi Zorich for being voted Scorebook Live's WaFd Bank girls basketball player of the week!
Zorich led the way for Inglemoor scoring 16 points, snatching 7 boards, and grabbing 2 steals in a win against Newport.
Zorich received 51.46% of the vote, beating out Annie Wright's Julianna Walker, who finished with 31.64%.
We are currently accepting girls basketball player nominations for games played Jan. 20-26. If you would like to nominate an athlete, please email regan@scorebooklive.com or tag us on Twitter or Instagram at @sblivewa.
Here are the other girls basketball players who were nominated for the week of Jan. 13-19:
Ellie Boni, University: Boni led the Titans with 29 points in their 49-50 loss to Central Valley.
Callie Stevens, Bellarmine Prep: Stevens had 29 points, 6 dimes, 5 steals and 3 boards for Bellarmine Prep against Curtis in 71-39 win.
Macey Huard, Bear Creek: Huard was stellar on both ends of the court, scoring 43 points and swiping 16 steals in a 59-54 win against Overlake.
Alyssa Smith, Bethel: Smith netted 31 points to go along with 8 rebounds, 8 steals, and 6 assists in Bethel's 78-17 win over Lakes.
Hailey Rath, Eatonville: Rath poured in an impressive 43 points, 3 assists, two blocks, and a rebound in Eatonville's 65-44 win against Clover Park.
Jaiden Bea, Washougal: Bea had a double-double of 19 points, 12 rebounds, 3 assists, 5 steals and 3 rebounds in the Panther's 67-41 win over Hockinson.
Julianna Walker, Annie Wright: Walker scored an impressive 42 points in addition to 10 assists, 7 rebounds, and 8 steals in Annie Wright's 74-51 win over Cascade Christian.