Zillah sophomore Brynn Widner voted Scorebook Live's girls basketball player of the week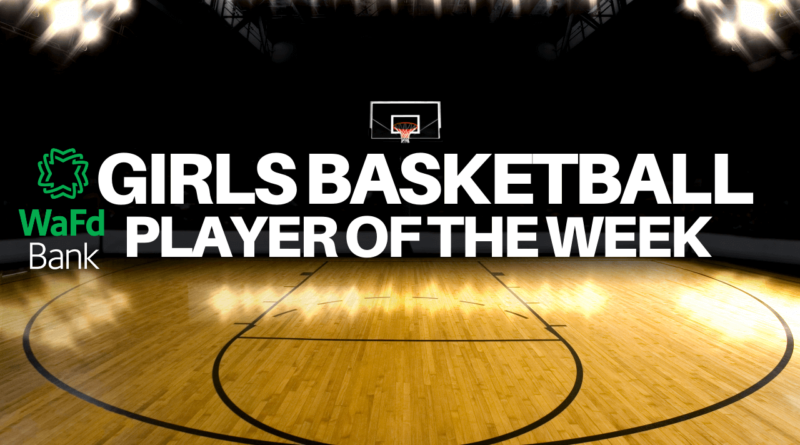 Congratulations to Zillah sophomore Brynn Widner for being voted Scorebook Live's WAFD Bank girls basketball player of the week!
Widner scored a game-high 24 points to lead the Leopards to a 63-45 win over Davis at the SunDome Shootout.
Widner received 40.3% of the vote, beating out Mt. Spokane's Jayda Noble who finished with 22.74%.
We are currently accepting girls basketball player nominations for games played Dec. 30 – Jan. 5. If you would like to nominate an athlete, please email regan@scorebooklive.com or tag us on Twitter or Instagram at @sblivewa.
Here are the other girls basketball players who were nominated for the week of Dec. 23-29:
Jayda Noble, Mt. Spokane: Noble scored 20 points, including two free throws with 6.9 seconds left, to lift Mount Spokane to a 58-55 victory over Glacier Peak.
Hope Hassmann, Tahoma: Hassmann, a freshman point guard, scored a total of 45 points in two games last week. Hassmann had 18 in a win over Scottsdale Christian and 27 in a loss to Lake Washington.
Rian Clear, Walla Walla: Clear scored 23 points to lead the Blue Devils to a 64-54 victory over Clarkston in the Avista Holiday Tournament semifinals.
Jordyn Jenkins, Kentridge: Jenkins had 21 points, 15 rebounds and four blocked shots in Kentridge's win over Eastlake.
Maisie Burnham, Liberty: Burnham scored 26 points to lead Liberty to a 56-54 victory over LaSalle.
Maddy Dixon, Pomeroy: Dixon scored 19 points to lead the Pirates to a 44-39 win over Davenport in the Eagle Holiday Classic.
Jaydia Martin, Hudson's Bay: Martin scored 33 points to lead the Eagles to a 65-25 win over Centralia in the Hoops for the Holidays tournament at Evergreen High School.
Korin Baker, Curlew: Baker scored 25 points to lead the Cougars to a 68-25 win over Tekoa-Rosalia.
Havelah Fairbanks, Deer Park: Fairbanks scored 26 points to lead the Stags to a 54-47 win over Prosser.