Top Washington 2020 basketball recruit Tari Eason announces he is signing with the Cincinnati Bearcats
Garfield High School power forward Tari Eason, the top-ranked senior boys basketball recruit in the state of Washington, announced on his social media accounts Saturday night that he will be signing with the University of Cincinnati.
The 6-foot-9 standout chose the Bearcats over Colorado and USC, according to 247Sports.com.
Known for his relentless effort as a rebounder and defender, Eason returned to Garfield this season after being part of the Bulldogs' Class 4A state championship squad in 2017.
Last year, he transferred to Federal Way High School to team up with University of Washington signee Jaden McDaniels. The Eagles were upended in the state semifinals by Gonzaga Prep.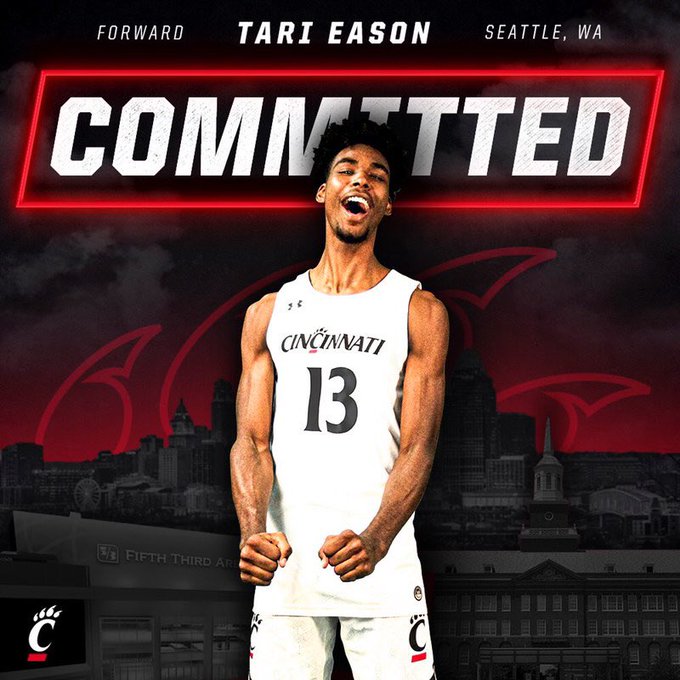 Eason was an all-4A NPSL first-team performer, averaging 19.0 points, 11.0 rebounds and 2.5 blocks per game for the Eagles.
But after former coach Brandon Roy ended his one-year hiatus and returned to the Garfield bench, Eason decided to rejoin him – and instantly became his top player.
First-year Cincinnati coach John Brannen and his staff offered Eason a scholarship in August.