Kentwood rolls to season-opening win over Skyline: 5 takeaways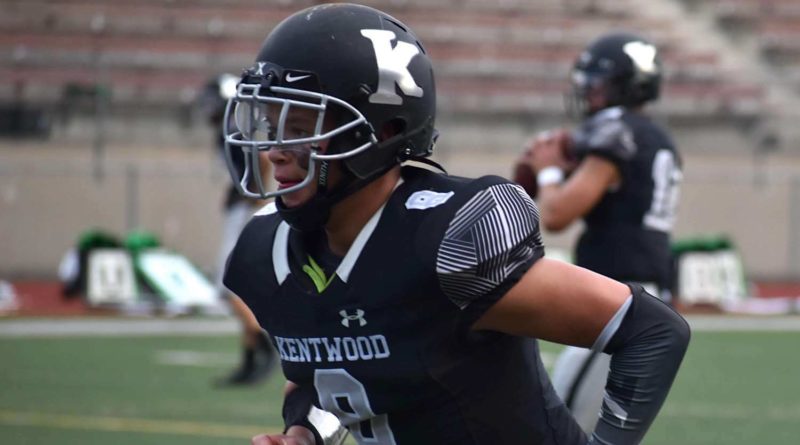 The last time the Kentwood Conquerors were on the football field, they gave up 67 points in a Class 4A district round loss to Curtis last November to cap the school's first losing season.
Nearly nine months later, this is not the same Kentwood squad.
Running back Gabe Johnson rushed for 115 yards, including a pair of short touchdowns, and Jackson Proctor threw two second-half touchdowns in his quarterback debut as the Conquerors crunched Skyline, 29-3, on Thursday night in the season opener at French Field.
Here are five takeaways from the game:
Kentwood likes to 'E.A.T.T.'
Conquerors coach Mike Bush wasn't necessarily looking for an acronym to set a tone for this season – but he has found one.
It is Effort. Attitude. Toughness. Together – or "E.A.T.T."
"It was something we saw, and we wanted to adopt it," Bush said. "But we put the last 'T' in there because we want to do this together."
Conquerors prefer to do it old school – nasty and physical
You just wouldn't think a team with an ex-wide receiver coach would be so ruthless.
"But I was always a physical wider receiver (at WSU). I blocked the poop out of people," Bush said. "And I've tried to push that into my players."
Kentwood's defensive front seven overwhelmed Skyline from the start, sacking junior Daniel Buxton twice before knocking him out of the game in the second quarter.
And on offense, Johnson makes a living breaking tackles – and wide receiver Alphonse Oywak is no picnic to deal with out on the perimeter.
It's pretty evident that Skyline is all in with Buxton
Not too many new starting varsity quarterbacks around the state created as much buzz in the summer than Buxton.
And on the Spartans' second drive, it was easy to see why – Buxton scrambled to make an accurate throw along the Skyline sideline – then delivered a downfield bullet that set up the team's only points, a 20-yard field goal by Spencer King.
But Buxton's debut barely lasted a quarter. He was knocked out of the game with a concussion.
"We were going to throw about 75 percent of the time, and take advantage of some of the matchups we had," Skyline coach Mat Taylor said. "This was his varsity game, and we wanted to get things working for him."
Kentwood has decided to go big (screen) – or go home
The Conquerors have decided to make a little extra room on their sideline this season for an 110-inch big-screen television, so they can watch "Friday Night Lights" movie highlights.
No, but seriously, the jumbo TV made its debut late last season – and will be a fixture in 2019 so coaches and players can watch in-game footage in order to study mistakes and make adjustments.
"We think it's an advantage," Bush said.
Not a statement win, but a redemptive triumph regardless
Since the last time a 4A NPSL school won a state playoff game (Federal Way in the first round in 2014), the 4A KingCo has won 18 of them (2014-18), including Bothell's championship over Chiawana nearly five years ago.
And last year alone, in head-to-head matchups, 4A KingCo schools won all eight games against the 4A NPSL (including Skyline's 3-0 record, with one win against the Conquerors in Sammamish).
Nobody is ready to declare this a turn-the-tides statement victory by the Conquerors. But it was a much-needed morale boost for the league.
Video highlights
Photo gallery
(Photos by Todd Milles)