Vancouver's King's Way Christian hires Brad Butterworth as next athletic director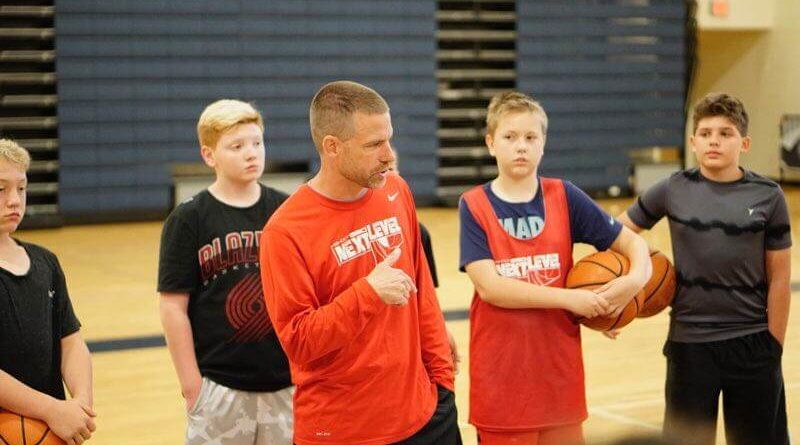 Vancouver's King's Way Christian has hired Brad Butterworth to be its next athletic director to replace longtime athletic director and administrator Ted Buck, who will be retiring in June
"We just knew [Butterworth] was our guy," said Dr. Jason Tindol, superintendent of King's Way Christian Schools. "Brad will build on what Ted built, he doesn't have to rebuild anything.
Buck's retirement comes after more than 30 years in high school athletics, including 22 at Camas High School, where he had stints as a coach, teacher, athletic director and assistant principal. He will continue to serve as a pastor in Mill City, Ore. on weekends.
Butterworth was the last man standing in a more than three month search that began with over 100 candidates. Tindol cited his business acumen, faith and "excellence" as the things that set Butterworth apart.
He also brings nearly two decades of basketball coaching experience including some at the college level on top of 13 years as a high school coach. Butterworth was a volunteer assistant at Air Force Academy, graduate assistant at Florida State and stops at Dana Hills High School and Capistrano Valley Christian in Southern California, where he was also an associate athletic director.
Buck's four years with King's Way athletics have been among the school's most successful. The school won its first 1A state title in 2017 in baseball and has made three state championship games since (baseball, girls soccer and boys basketball).
Butterworth will move his family back to Vancouver where he previously worked as a regional director of Shoot 360, a national basketball training franchise with a location in Vancouver. He moved to Indiana in September to help Shoot 360 expand locations in the midwest and the South. He is originally from Lawrenceville, Ga.
"It's been great working in basketball technology and analytics," Butterworth said. "It's given me a new perspective on how to scale out philosophies and teaching."

But Butterworth sought a return to the high school level, where he likened athletic administration to service.

"This is where my passion is," Butterworth said. "My school, my brand, my athletes, my coaches."