Washington girls basketball coaches spotlight: Dan Taylor, King's Knights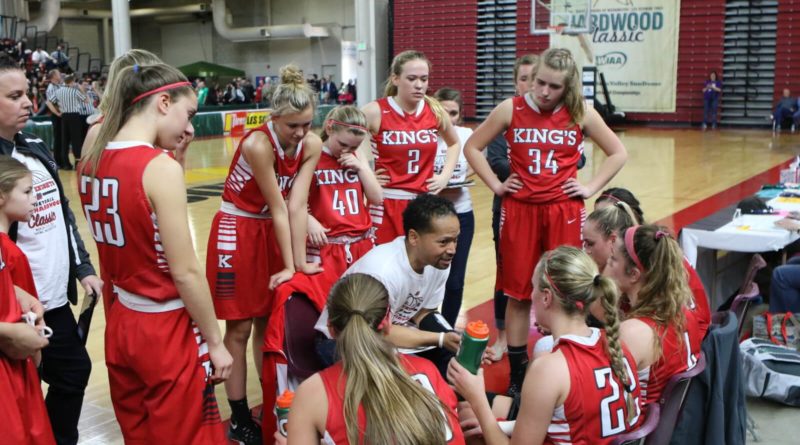 Former Central Valley girls basketball coach Freddie Rehkow, who was named the 2017-18 National High School Girls' Basketball Coach of the Year, has been working with Scorebook Live to shine a light on girls basketball players and coaches across the state of Washington.
Rehkow recently caught up with King's High School head coach Dan Taylor, who is in his 10th season at the helm of the Knights girls basketball program. Taylor's Knights are the No. 8 seed in the 1A girls basketball state tournament. They play No. 9 Medical Lake at 2 p.m. on Wednesday (live updates here).
Why did you get into coaching?
I started coaching basketball and track while in college and fell in love with working with youth. I truly enjoy giving back to the sports that gave to me and helped shape my character and leadership.
What are your coaching aspirations?
I am working on a book that I want published on coaching.
Who is your coaching mentor?
I have many. I would say more immediate are Bruce Brown, my AD, Rick Skeen and boys basketball coach at King's; Ken Roberts of Snohomish; Dan Blackmer, Associate AD at King's; Michelle Skyles, formerly of SPU and Corban University; James Mitchell, Tennessee Titans; Bryan Peterson, AD at Mt. Rainier.
Who is your best coaching resource?
Anything from Bruce Brown, Jon Gordon, WBCA and Brett Ledbetter.
Who is the best coach you've matched Xs and Os with?
Randy Edens of Lake Stevens and Brady Bomber of Lynden Christian.
Who is the best player you've coached?
That's a tough one.
The best leader – Karlie Storkson
The best athlete – Savanna Hanson
The best player – Eryn Jones
The best all-around – Caitlyn Rohrbach
Who is the best player you've seen at the high school level in Washington?
Another tough one. Currently Hailey Van Lith of Cashmere. My top five would be Van Lith, Lexie Hull from Central Valley, Mikayla Pivec of Lynnwood, Chandler Smith of Brewster, and Kristi Kingma of Jackson. These are just the ones I've coached against. I'm sure there are more but there's something about seeing kids live that makes your jaw drop.