7 questions with Gonzaga Prep sharpshooter Liam Lloyd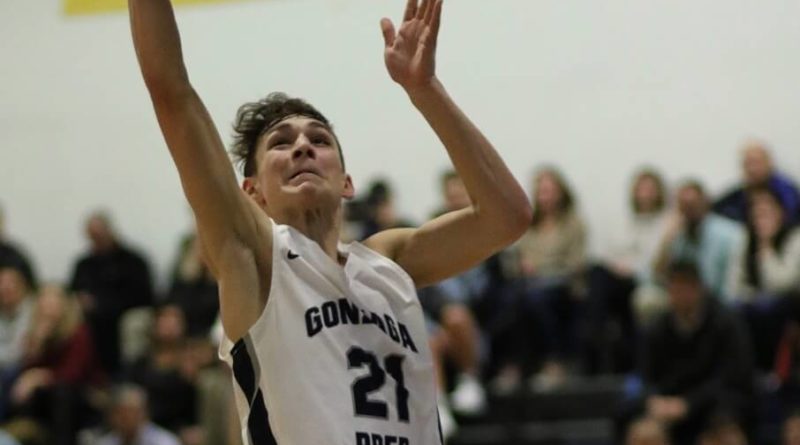 Scorebook Live's Dan Dickau recently had a chance to connect with Liam Lloyd, a junior sharpshooter for Gonzaga Prep in Spokane. Lloyd has been a nice outside presence to coach Matty McIntyre's Bullpup squad that is looking to repeat as Washington boys basketball 4A state champions. Lloyd, a 6-5 guard, is averaging 12.9 points per game for the 18-2 Bullpups. He is the son of longtime Gonzaga Bulldogs assistant coach Tommy Lloyd.
How would you describe your game?
I'm a "do anything to win type of mentality" guard that is versatile and a great shooter.
What are your goals for the season, both individually and as a team?
Team: Win the state title again for back-to-back state championships.
Individually: Have a huge state tournament in being a big contributor to help my team win games and accomplish our goal, another state title.
How would you describe your coach?
Coach McIntyre is a great coach that knows how to win games and knows how to coach the right way. He's a good guy on and off the court.
Who is your favorite player?
James Harden.
Who is your toughest matchup this season and why?
We've already played some very tough teams in nationally ranked Bishop Gorman (Nevada) and University School (Florida), but are looking forward to the chance to play another good school in Federal Way in the state tournament.
What is your favorite gym in the state to play in?
Gonzaga Prep.
What are your aspirations as a player?
Go on to have a good college basketball career at the next level, and continue to play basketball professionally after college.