DeSoto girls basketball holds off Duncanville 60-56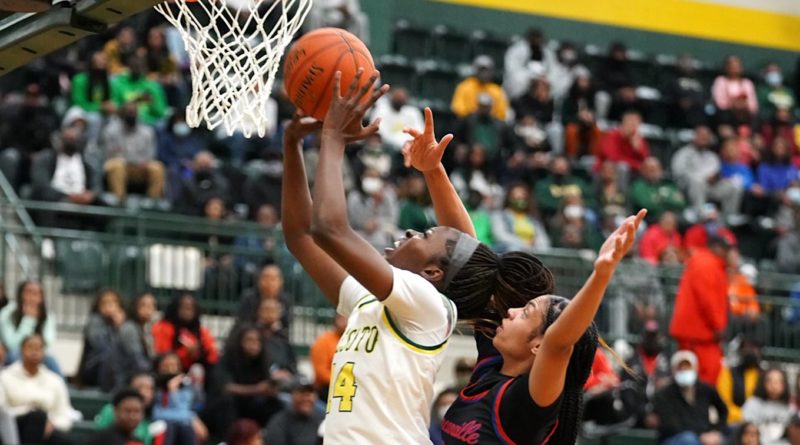 DESOTO, Texas – DeSoto showed why they're one of the best girls basketball teams in the state – and possibly the country – with a 60-56 victory over visiting Duncanville on Tuesday night.
DeSoto (13-1) led by double digits for most of the game. But Duncanville (15-4) refused to go away.
The Pantherettes mounted an incredible fourth quarter comeback to get within three, 57-54, with just over 30 seconds to play. They had a chance to draw closer, but failed to secure the rebound after two missed free throws from DeSoto senior Ayanna Thompson. 
Tionna Herron led the way offensively for the Eagles, totaling 14 points. Jamia Harris chipped in 13 points. 
DeSoto head coach Andrea Robinson declined to comment after the game, visibly frustrated despite the victory. 
Robinson also reportedly did not shake hands with Duncanville after the game, according to Duncanville head coach LaJeanna Howard. 
"Win, lose, or draw, it's sportsmanship," Howard said. "We're teaching these girls something bigger than basketball and that's very important to me."
Howard went on to applaud her team after the game despite the narrow loss. 
"I'm proud that they continued to fight," she said. "We had some big people tonight that couldn't play."
The Eagles will play San Joaquin Memorial next week as they head into districts.
(Photo courtesy of DeSoto girls basketball)