Lance Lovitt stumbles upon a 'goldmine' in Nyssa football job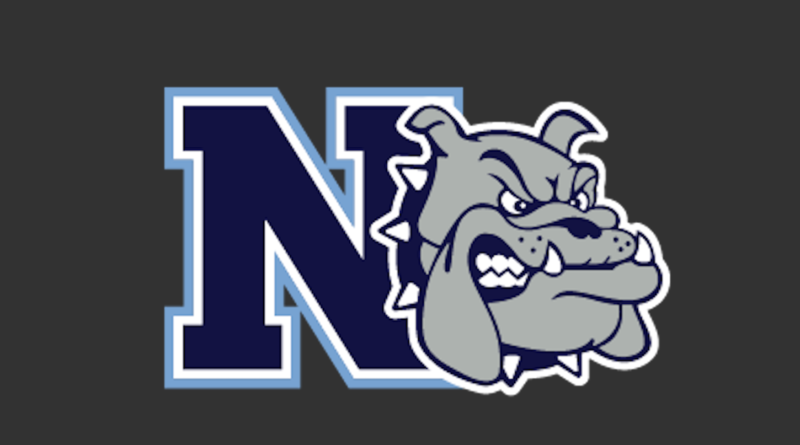 By René Ferrán
SBLive Oregon will break down every 6A, 5A and 4A team in the state leading up to the 2021 fall football season. Here's our look at the Nyssa Bulldogs of the Class 4A/3A Greater Oregon League.
HEAD COACH
Lance Lovitt, first season (30-66 in 11 seasons at Creswell, Elgin, La Grande, Marist Catholic, Stanfield and Corbett)
PAST 3 SEASONS
2021 (spring): 1-3 overall, 1-3 in GOL
2019: 5-4 overall, 2-2 in 3A Special District 3 (lost in first round)
2018: 7-3 overall, 3-1 in 3A Special District 3 (lost in quarterfinals)
KEY DEPARTURES
RB Caleb Benson
OL/DL Bryan Flores
WR Teagan Moody
PLAYERS TO WATCH
QB/DB Andrew Enders, 6-0, 172, Jr.
Enders has been the quarterback-in-waiting for the Bulldogs since junior high, and the wait ended during the spring season when he beat out incumbent Landon McDowall for the starting job. He threw three touchdown passes in his debut, a victory over Ontario, and finished the season by going 13 of 20 for 230 yards and two touchdowns against rival Vale. He ran for 149 yards and two touchdowns. During the first few days of practice, he has done a good job picking up Lovitt's concepts. "A slant pattern is always a slant pattern, but the biggest piece right now is getting through the language barrier," Lovitt said, referring to changes in terminology.
WR/S Landon McDowall, 5-8, 175, Sr.
After McDowall, who had started at quarterback since Week 7 of his freshman season, lost the job to Enders, he transitioned to receiver, where he quickly formed a connection with Enders. He had nine catches for 187 yards and two touchdowns in the two rivalry games against Ontario and Vale. McDowall could be on the move again this season, either to running back or slot receiver. "He's a very humble kid, understands the game well," Lovitt said. "I wish I had 20 more of him. He's just a great kid."
RB/LB Santiago Miranda, 5-6, 205, Sr.
Miranda could benefit from Lovitt taking over as Nyssa's coach in mid-June. The rugged fullback and middle linebacker fits Lovitt's preferred back-to-basics style of play. Lovitt described him as "a downhill player who, once he gets everything figured out, it's going to be scary what he can do in our scheme on defense."
TE/LB Brandon Vela, 5-9, 180, Sr.
Vela was an all-Eastern Oregon League honorable mention selection at linebacker as a sophomore, and he played all over the field on offense as a junior, getting snaps at running back, wide receiver and tight end. "He's a big kid and runs out in space very well," Lovitt said. "We're still trying to figure out where he fits best."
TE/LB Orin Stipe, 5-10, 150, Jr.
Stipe came into his own as a sophomore, moving into the starting lineup on defense and serving as the team's long snapper. He also could get time at receiver and running back depending on the formation. "He's a fun kid to watch," Lovitt said. "Every day, he keeps getting better."
C Gavin Villines, 5-7, 190, Sr.
Villines transferred from nearby Ontario over the summer and looks poised to take over as the starting center. "I think he'll do a fabulous job for us," Lovitt said.
OL Jesse Aragon, Jr.
Aragon played quite a bit at center as a sophomore, but with Villines' arrival, he'll likely move to one of the guard positions. "A great motor on this kid," Lovitt said.
OT Lincoln Lovitt, 6-3, 170, Sr.
Lincoln transferred from Adrian after his father got the head coaching job. He's the oldest of Lance's four children and the only son.
OL Kody Van Meter, Sr.
Van Meter moves up from the JV squad this season, and Lovitt thinks he's ready to seize the opportunity to move into the starting lineup, either at guard or tackle.
WR/DB Daniel Montes, Sr., and Jarrett Cade, Sr.
Montes and Cade have bided their time in the system, and their play at outside receiver during the first few days of camp has caught Lovitt's eye. "They both work hard, and they have that blue-collar mentality I like," Lovitt said. "They're just getting the job done, and as they pick up the offense, they just keep getting better."
OUTLOOK
Lovitt has bounced around the Northwest during his almost quarter-century as a coach, including a stint as an assistant at Eastern Oregon University. He spent the past couple years in Adrian and considered the coaching job in Parma, Idaho, before getting hired in June to take over for Lee Long, who retired after 13 seasons to have more time following his son-in-law's career at Idaho State University.
"I truly feel Nyssa is a goldmine," said Lovitt, who returns to coaching after a seven-year hiatus. "My time with the school so far has been an awesome experience, from the administration and the community support to the kids and coaches in the program. I grew up close to the area about seven minutes away, and Nyssa has always had great support for their athletics."
The Bulldogs graduated 15 seniors in the spring, meaning this season figures to be one of transition. In the past, Lovitt has favored a multi-formation power running game, but with limited time with the kids before the start of camp, he has kept an open mind regarding what style the program will deploy this season.
"Once we start practice, we will be sorting all of those questions out," he said. "I think we look really good across the board with our No. 1's. My biggest concern is to get our No. 2's ready to back them up in case someone goes down."
Nyssa has made the playoffs every year since 2010, reaching the Class 3A final in 2013. With only two berths available from the GOL hybrid this fall, the Bulldogs will need at least a split of their annual rivalry games against Vale in the Black and Blue Bowl and at Burns to extend that streak this season.
COACH SAID
"Nyssa has been strong for a number of years. My challenge will be getting these kids out and to buy into my scheme. You could say I'm old school in that we will stick to the basics of the run and pass. We are still hiring a couple of coaches, so the biggest hurdle for us this year is getting the scheme taught. If we succeed with that piece, the number of wins will take care of itself. It is more important to get ourselves established for a long run of success than for short-term success." — Lance Lovitt
—