Cooper Gobel, Charlie White lift Banks over Cascade in matchup of top 4A teams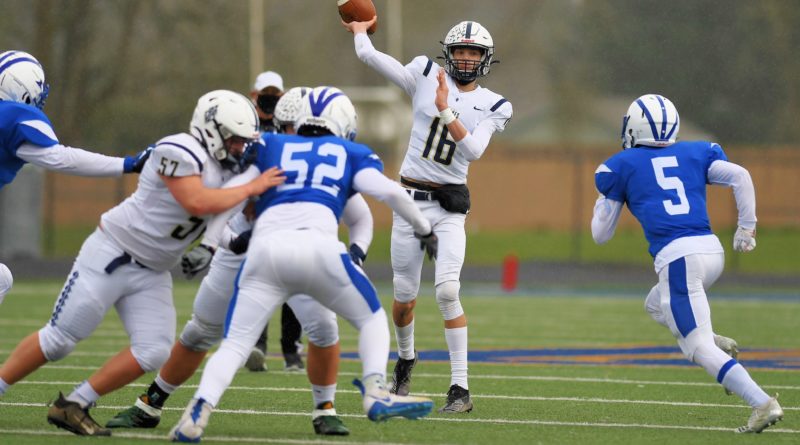 No. 6 Banks 56, No. 7 Cascade 28 
Cooper Gobel (20 of 30, 260 yards) passed for five touchdowns, pacing Banks (5-1) to the home-field victory over the Cougars (3-3) of Turner.
Charlie White caught 10 passes for 154 yards and three touchdowns, and Ramsey Hering and Tyler Exline turned in impactful play up front throughout the game.
Since a 38-0 loss to Mazama in a hastily arranged matchup in Week 3, Banks has averaged more than 53 points per game and allowed a total of 42 points. 
Photo by Leon Neuschwander
Earlier: