Brogan Biggerstaff has 4 TD passes in Pendleton's win over Baker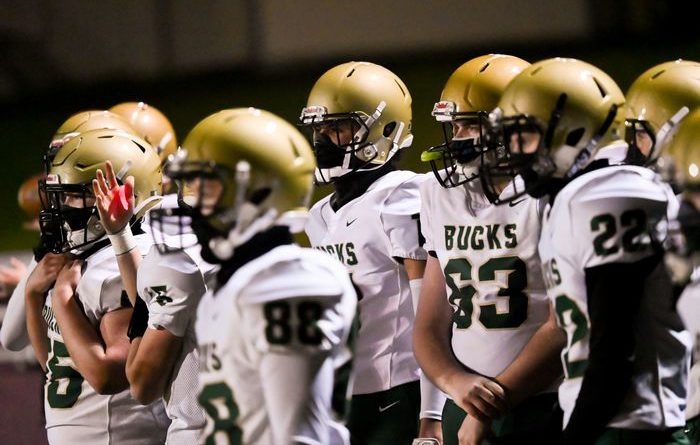 No. 10 Pendleton 49, Baker 26 
Brogan Biggerstaff passed for 297 yards and four touchdowns, Tyasin Burns and Zaanan Bane ran for scores, and the Buckaroos (4-1) handled the Class 4A Bulldogs (2-3). 
Burns caught five passes for 128 yards and a touchdown and ran 12 times for 79 yards (and recovered a fumble on defense). Payton Lambert, Kyle Liscom and Blake Swanson also caught touchdown passes from Biggerstaff, who was 20 of 29. 
Samuel Coleman had seven unassisted tackles for the Buckaroos, and Liscom had six.  
Photo by Tim Healy, for The Oregonian/OregonLive
Earlier:
—