Kyle Liscom, defense power No. 3 Pendleton past No. 8 Hood River Valley in 5A showdown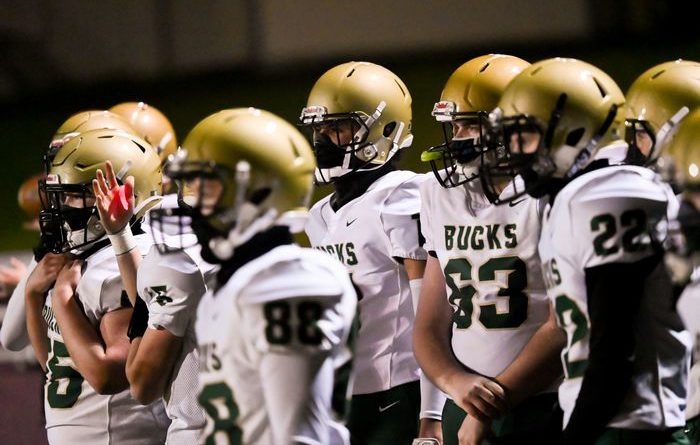 No. 3 Pendleton 26, No. 8 Hood River Valley 6: Samuel Coleman and Payton Lambert caught touchdown passes from Brogan Biggerstaff, and the Buckaroos (3-0) continued to display strong defense in the win over the visiting Eagles (2-1). 
Pendleton is allowing an average of six points per game. Hood River Valley entered having scored 52 points in its first two games. Kyle Liscom was the Buckaroos' leading tackler with eight solo stops, five assisted tackles and one tackle for loss. 
The Buckaroos' Tyasin Burns gained 134 yards on 17 carries, and Lambert closed the scoring with a six-yard run in the third quarter. 
After trailing 13-0 at halftime, the Eagles closed to 13-6 in the third quarter before Pendleton created more breathing room. 
Photo by Tim Healy, for The Oregonian/OregonLive
Earlier: