No. 2 Banks, No. 3 Mazama will clash in 4A showdown Saturday after Seaside, Hidden Valley enter COVID-19 quarantine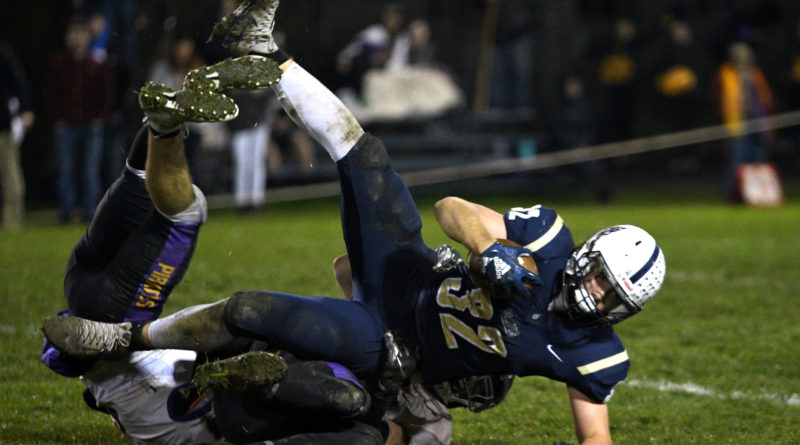 By René Ferrán | Photo by Taylor Balkom
What were supposed to be two highly competitive conference football matchups in Class 4A this weekend will instead be one fantastic nonconference affair.
Friday's Hidden Valley-Mazama and Banks-Seaside games were canceled midweek when Hidden Valley, Illinois Valley (the two schools are co-oping in football) and Seaside were forced into COVID-19 quarantine because of positive cases within the schools.
On short notice, Mazama and Banks were able to schedule a game for 3 p.m. Saturday at Cottage Grove High School.
Hidden Valley and Mazama would have been an SBLive Oregon Class 4A top-five matchup of Skyline Conference teams that have combined to outscore their four opponents 192-3.
Banks and Seaside, meanwhile, were to battle for Cowapa League supremacy yet again at Broadway Field on the coast. Banks and Seaside have finished 1-2 in the league standings the past two seasons, with Banks winning each of the past three meetings — including a 31-20 victory in the 2018 state final.
Banks and Mazama are No. 2 and No. 3, respectively, in this week's SBLive Oregon Class 4A media poll.