A message to Mountain View's football opponents: 'You better be ready'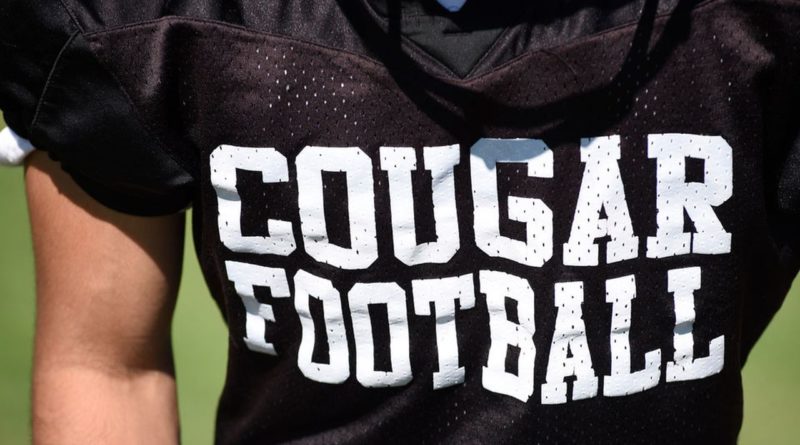 By Bob Lundeberg
Over the next few weeks, SBLive Oregon will break down every 6A, 5A and 4A football team in the state in anticipation of a six-week season in March and April. Even if the season is postponed or canceled, we will continue to highlight more than a hundred teams and more than a thousand players in Oregon. Here's our look at the Mountain View Cougars of the Class 6A Mountain Valley Conference.
HEAD COACH
Brian Crum, ninth season (50-33)
2019 AT A GLANCE
Overall record: 4-5
League record: 2-2, tied for third in Mountain Valley
Playoffs: Did not qualify
ALL-LEAGUE PLAYERS DEPARTED
RB Keenan Harpole, first team
OL/DL Blake Warner, first team offense, honorable mention defense
RB/DL Riley Oates, first team defense, honorable mention offense
TE/LB Titus Schulz, first team defense, honorable mention offense
WR/KR Jack Barrett, second team offense and special teams
OG Cody Phillips, honorable mention
OT Ryan Daubenschmidt, honorable mention
LB Parker Hopfer, honorable mention
PLAYERS TO WATCH
Jakoby Moss, jr., QB/DB
Moss started at quarterback as a sophomore and threw for 1,174 yards and 10 touchdowns in Mountain View's run-heavy offense. Crum said Moss has been working with a quarterbacks coach and throwing regularly with a group of kids in Central Oregon during the pandemic. The extra practice has paid off. "Number one, Jakoby is a leader and has that contagious energy you're looking for," Crum said. "He really works on his craft … and he gives us the ability to spread things out a little more than we have in the past."
Luke Roberts, sr., RB/LB
An honorable mention all-Mountain Valley Conference selection on defense last season, Roberts is poised to be a difference-maker on offense as a senior. He rushed for 518 yards and five touchdowns a season ago behind first-team all-MVC back Keenan Harpole (1,615 yards, 24 touchdowns), but the 6-foot-2, 215-pounder is now the feature back. "He's a special tailback," Crum said. "Three-sport athlete, student-body president, 4.0 student. We've had some special tailbacks come through our school, and he's just as good as all of them."
Rory Eck, sr., OL/DL
Eck is a three-year starter up front who plays the strong tackle in Mountain View's offense. Also a heavyweight wrestler and lacrosse player, Eck was an honorable mention all-MVC pick last season. "Rory is a very intelligent player," Crum said. "What I really like about our entire offensive line is they are smart football players. It's a group that really communicates well."
Josh Cockrum, sr., WR/DB
Cockrum received some playing time on varsity as a freshman and has been a solid contributor since. He was a second-team all-MVC honoree on defense last season and brings toughness to the team. "We have a lot of nice kids in our program and Josh comes from a great family, I've known the kid forever, but he's got that edge to him," Crum said. "He's never going to back down, and you need that."
Declan Corrigan, jr., WR/DB
One of the most athletic players on the roster, Corrigan is a versatile junior who also plays for the basketball team. He received all-MVC honorable mention on defense as a sophomore. "He plays the slot for us offensively and has that ability, quickness and toughness to play safety and can get down in the box for that nickel look," Crum said. "I expect really big things out of him."
OUTLOOK
Like many teams, Mountain View has used the extended offseason to get stronger in the weight room and practice. It would be natural to see participation dwindle with no guarantee of a season, but that has not been the case in northeast Bend.
"I really like where we're at," Crum said. "The kids really work hard, but the thing I like about them is obviously everyone is worked up about playing or not playing, but they have not questioned what we're doing one bit. There has been no drama and the attitude of the kids has been great. … To have a mature group has been special and made this more bearable."
The Cougars graduated four first-team all-MVC selections from a team that narrowly missed qualifying for the state playoffs. Harpole was one of the state's top rushers, but the Mountain View offense has been capable of reloading at tailback during Crum's tenure. Crum also has been impressed with the offensive line that includes returning starters Eck, Thomas Merkord and Luke Williams. Wide receivers Jake Hatch and Cockrum are playmakers on the perimeter for Moss.
"We are pretty experienced on the offensive line, and I've got five receivers for the first time in a while here," Crum said.
The MVC has been relatively balanced in recent seasons, and Mountain View should be able to compete with everyone on its schedule. Crum hopes an improved passing game could limit the number of times the Cougars face a loaded box and cover zero, potentially opening even more running lanes for Roberts and company.
"Our goal is to go compete and show some teams that we prepared through this and we stayed strong, and you better be ready," Crum said.
COACH SAID
"Being a multi-sport athlete is something we believe in at Mountain View. … For the most part, college recruiters want to see that athleticism applied to other situations, they want to see kids competing year-round. So, we really push it at Mountain View — we almost expect it." — Brian Crum
—
More from SBLive Oregon:
Could the Oregon high school football season switch to a 7-on-7 format? 'If this is our only option for a season, then we will play our hearts out'
What might OSAA's 'culminating events' look like in Oregon high school sports? Football coaches intrigued by possibility of 'bowl week'
Could an Open Division playoff work in Oregon high school football?
Oregon all-state football 2020-21: The state's top returning high school football players