North Valley football faces a crucial season for the program — one that's 'paramount to our future success'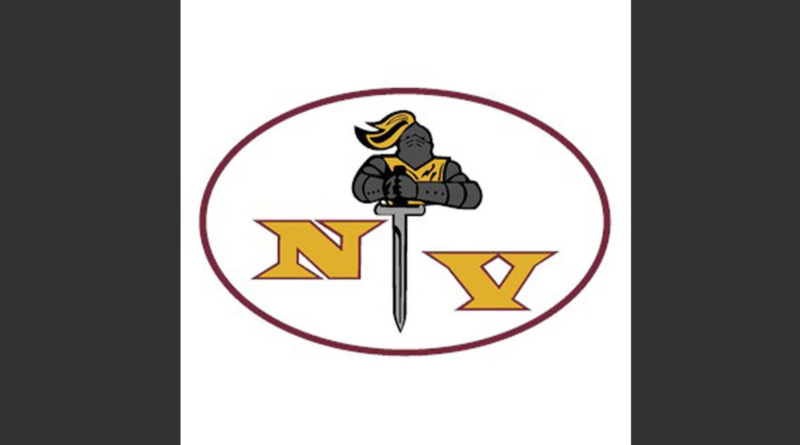 By René Ferrán
Over the next few weeks, SBLive Oregon will break down every 6A, 5A and 4A football team in the state in anticipation of a six-week season in March and April. Even if the season is postponed or canceled, we will continue to highlight more than a hundred teams and more than a thousand players in Oregon. Here's our look at the North Valley Knights of the Class 4A Skyline Conference.
HEAD COACH
Neil DeForrest, seventh season (22-31)
2019 AT A GLANCE
Overall record: 6-4
League record: 2-2, third in Skyline
Playoffs: Beat Crook County 27-0 in play-in round; lost 51-14 to Gladstone in first round
ALL-CONFERENCE PLAYERS DEPARTED
RB/LB Drew Hansen, first team offense and defense
OL/DL KC Comyford, first team offense and defense
WR/DB Cole Comyford, second team offense, first team defense
RB/LB Eli Colas, second team offense and defense
TE Aiden Avila, second team
OL Brandyn Lagan, second team
DL Christian Ibarra, second team
DB Tyson Garcia, second team
PLAYERS TO WATCH
QB Jaydon Twedell, 6-3, 185, Jr.
Twedell was expected to battle fellow junior Dylan Neufeld, who earned all-conference honorable mention after he took over for an injured Drew Hansen midway through the 2019 season. Neufeld moved out of the district over the summer, leaving Twedell — coming off a strong JV campaign and throwing a touchdown pass in the playoff loss to Gladstone — the undisputed starter. "Jaydon's a very smart, cerebral kid," DeForrest said. "He'll have to grow into the position a bit."
OL/LB Garrett McLaughlin, 6-1, 200, Sr.
McLaughlin received honorable mention all-conference despite missing several games last season. DeForrest called him a leader of his small group of seniors. "He's a kid who's put a lot of quality time into the program," DeForrest said.
G/DE Joey Comyford, 6-2, 210, Jr.
Comyford is one of three returning starters on the offensive line, joining seniors Brayden Ibarra (6-0, 190) at center and Kody Bender (6-2, 250) at tackle. "Joey's a real good lineman and someone who'll step into a leadership role," DeForrest said.
RB/LB Chase Comyford, 6-1, 190, Jr.
Comyford will get his chance to shine after serving primarily as a returner (17.3-yard average) last season, taking over for Hansen, who moved to running back after he returned from injury and led the team with 755 rushing yards and nine touchdowns. He's battling a knee injury but should be ready for a spring season. "Chase will be one of our guys who'll touch the ball a lot," DeForrest said. "He just backed up a lot of upperclassmen last year and didn't get a lot of opportunities, but when he did, he did very well for us."
RB/SS Nate Love, 5-8, 150, Jr.
Love is one of several juniors who will move up from the JV team hoping to gain experience ahead of the fall 2021 campaign. "He's probably one of our most talented and explosive kids," DeForrest said. "He'll do a lot for us on both offense and defense."
WR/LB Matt Scharpen, 5-10, 180, Jr.
The son of Knights offensive coordinator Brian Scharpen has transformed his body in the offseason and become a more explosive weapon on the outside, where he'll move from tight end.
RB/SS Chris Currier, 5-9, 160, So.
Currier had a strong 2019 season on the JV team and has forced his way into the rotation in the backfield and in the secondary. "He's a very athletic, talented kid," DeForrest said. "He's a good football player who needs to make a big jump."
OUTLOOK
With a senior-heavy team, the Knights reached the state playoffs last season for the first time since 2016 and the second time in DeForrest's six seasons at North Valley.
That makes this season important for the continued development of the program. With a small senior class and a number of juniors coming up from a winning JV season, DeForrest looks to build upon that success and post consecutive winning seasons for the first time since 2011-13.
"We'll have a lot of talented kids playing key positions for us, some with not a lot of varsity experience for us," DeForrest said. "It was a very good JV team, but not many of those kids have Friday night experience. It'll be a big jump for them, and there'll be some growing pains for them."
One position group that does return some experience is the offensive line, where the Knights bring back three starters and a fourth player, junior Owen Farmer (G/DT, 6-0, 215), who was in the rotation.
COACH SAID
"Getting a season is paramount to our future success. Our juniors have got a chance to be a pretty darn good football team, but if we don't get any games in, we'll be a good team on paper going into next year, but one without a lot of experience, and that's not a good thing." — Neil DeForrest
—
More from SBLive Oregon:
Could the Oregon high school football season switch to a 7-on-7 format? 'If this is our only option for a season, then we will play our hearts out'
What might OSAA's 'culminating events' look like in Oregon high school sports? Football coaches intrigued by possibility of 'bowl week'
Could an Open Division playoff work in Oregon high school football?
Oregon all-state football 2020-21: The state's top returning high school football players