SBLive Oklahoma Top 25: Owasso still No. 1, Bixby remains No. 2 as district play begins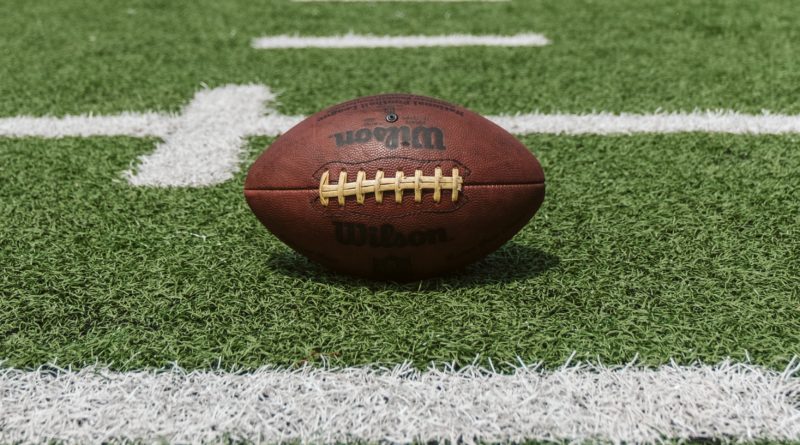 By John Michaels
Three of the top five teams in the SBLive Oklahoma high school football rankings enjoyed byes last week.
Those teams, and others, will be very active this week as district play opens for the vast majority of teams all over the state.
Here are SBLive Oklahoma's Top 25 high school football teams entering Week 4 of action.
1. Owasso (3-0)
The Rams have an imposing test in their 6AI-2 opener on Friday, traveling to face Tulsa Union, with both teams coming off bye weeks.
2. Bixby (3-0)
Friday, the Spartans go for their 40th consecutive win as they begin 6AII-2 action on the road at Bartlesville.
3. Jenks (2-1)
The Trojans, who were off last week, jump into their 6AI-1 opener at home this week against 2-1 Enid, which is coming off a hard-fought loss to another ranked squad, Lawton MacArthur.
4. Choctaw (2-1)
Choctaw, which took last week off after suffering its first loss of the season to Dallas (Texas) Jesuit, faces a big challenge out of the gate in the 6AII-2 opener, a home game with 3-0 Tulsa Booker T. Washington.
5. Tulsa Booker T. Washington (3-0)
The Hornets are enjoying their first 3-0 start since 2015, winning their home opener, 64-13, against Tulsa Edison behind three touchdown passes from Lathan Boone.
6. Sand Springs (3-0)
This Friday, the Sandites – coming off their 40-33 win at Northwest Arkansas power Shiloh Christian – kick off their 6AII-2 schedule with a home game against Ponca City.
7. Tulsa Union (2-1)
Union wraps up a stretch of four consecutive home games to start the 2021 season on Friday, opening up 6AI-2 action against top-ranked Owasso.
8. Stillwater (2-1)
The Pioneers seek to bounce back from last week's humbling loss to Bixby as Stillwater heads to face undefeated Edmond Deer Creek in Friday's 6AII-1 opener.
9. Tuttle (3-0)
A big 4A-2 showdown awaits the Tigers as Tuttle, which has allowed just 20 points all season, hits the road to try and slow down Cushing's high-flying offense.
10. Edmond Santa Fe (1-2)
The Wolves go for their second-straight win against a crosstown rival in as many games as they travel to Edmond Memorial this week in the 6AI-1 opener.
11. Holland Hall (3-0)
Fresh off their convincing win against Metro Christian in a matchup between defending state champions, the Dutch now focus on their 3A-4 opener this week at Mannford.
12. Broken Arrow (1-2)
The Tigers had a difficult non-district schedule, but they're ready to move forward to their 6AI-1 opener, which takes place Thursday night at Westmoore.
13. Norman North (3-0)
Mustang, the Timberwolves' opponent this week in the 6AI-2 opener, returns to Harve Collins Field after being upended in a wild game at Norman High last week, 62-58.
14. Edmond Deer Creek (3-0)
The Antlers, who face Stillwater in their 6AII-1 opener, had a very successful non-district slate, having outscored their opponents, 114-21.
15. McAlester (3-0)
It will be the Buffaloes' third road trip in their first four games as McAlester kicks off its 5A-3 slate with a trip to Tulsa to face a Bishop Kelley squad still searching for its first win.
16. Lincoln Christian (4-0)
Senior quarterback Max Brown has completed 60-of-81 passes for 930 yards and 14 touchdowns with no interceptions for the Bulldogs, who go to Sequoyah-Tahlequah in this week's 3A-3 opener.
17. Coweta (3-0)
The Tigers open up their 5A-3 schedule with back-to-back trips to Tulsa, starting on Friday with a visit to Edison.
18. Heritage Hall (3-0)
A run of four-straight home games wraps up this week for the Chargers with their 3A-1 opener against McLoud.
19. Collinsville (3-0)
Senior Brayden Gilkey has scored seven of his eight touchdowns over the past two ballgames for the Cardinals, who start 5A-4 play this week at home against Tulsa Hale.
20. Moore (3-0)
Fresh off a bye week, the undefeated Lions now jump into 6AI-2 action with a game against Southmoore, still seeking its first win of 2021.
21. Lawton MacArthur (3-0)
The Highlanders rode a strong performance from tailback Isaiah Gray, who broke a tie score with a 14-yard run with 2:37 left in a 28-21 win at Enid, and now return home for the 5A-1 opener against Duncan.
22. Metro Christian (2-1)
Last season, the Patriots lost to Holland Hall but didn't lose again, going all the way to the 2A title. Can history repeat itself for Metro, which starts 2A-7 action at home against Okmulgee.
23. Washington (3-0)
The Warriors, who scored 55 points in their previous game against Lindsay two weeks ago, resume their season on Friday with a home game against Purcell in the 2A-3 opener.
24. Cushing (3-0)
Of the 16 TDs thrown by quarterback Blaze Berlowitz, receiver Camden Crooks has caught 10 of those for the Tigers, who welcome in undefeated Tuttle this Friday in a 4A-2 showdown.
25. Ardmore (3-0)
The Tigers outscored their non-district foes, 97-32, and now prepare for Friday's 5A-1 opener at Oklahoma City Southeast.