Arcanum dominates at Valley View, scoring its seventh straight double-digit win (photos)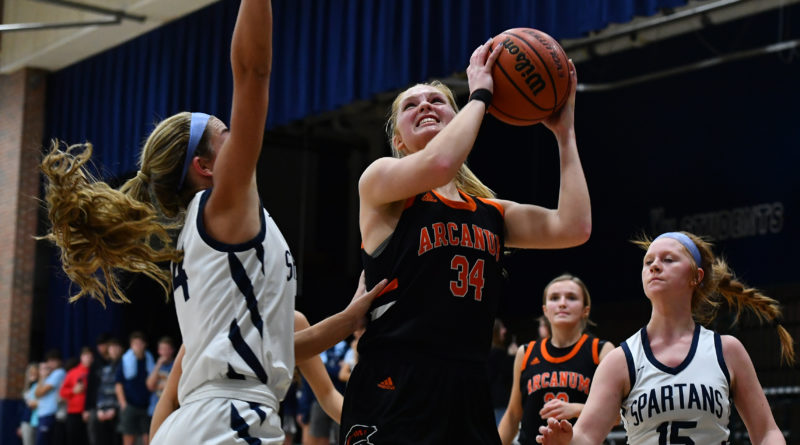 Photos by Ben Jackson
Arcanum continued to roll Monday at Valley View, scoring a 74-47 road win to improve to 7-0.
The Trojans — led by Hailey Unger, Taylor Gray and Madelyn Fearon — have won all of their games by double digits but will face their biggest test Thursday against Tri-Village, ranked No. 23 in SBLive's Ohio Top 25.
Valley View fell to 1-3 with the loss.