Former Minnehaha star Jalen Suggs hits legendary NCAA Tournament buzzer-beater to lift Gonzaga over UCLA in Final Four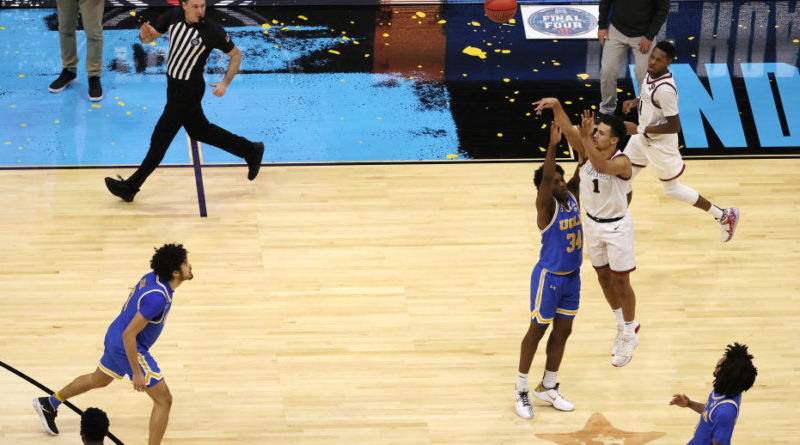 March is over, but the "Madness" is just beginning.
Jalen Suggs gave us the best moment of the 2021 NCAA Tournament on the third day of April, banking in a 35-footer at the buzzer to lift Gonzaga to a 93-90 overtime victory over UCLA in the Final Four on Saturday night.
Suggs, the highest recruit in the history of Gonzaga men's basketball, took an inbounds pass from Corey Kispert with 3.3 seconds to play, dribbled down the right side of the floor and rose up for the game-winning jump shot.
Game. Gonzaga.
Suggs, a 5-star freshman out of Minnehaha Academy in Minneapolis, Minnesota, finished with 16 points, 6 assists and 5 rebounds. He is expected to enter the NBA Draft after this season and is projected to be a top-3 pick.
But next up for Suggs and the Zags is the national championship game on Monday where they will meet Baylor. Buckle up!