Missouri's top high school football players: Meet the state's best quarterbacks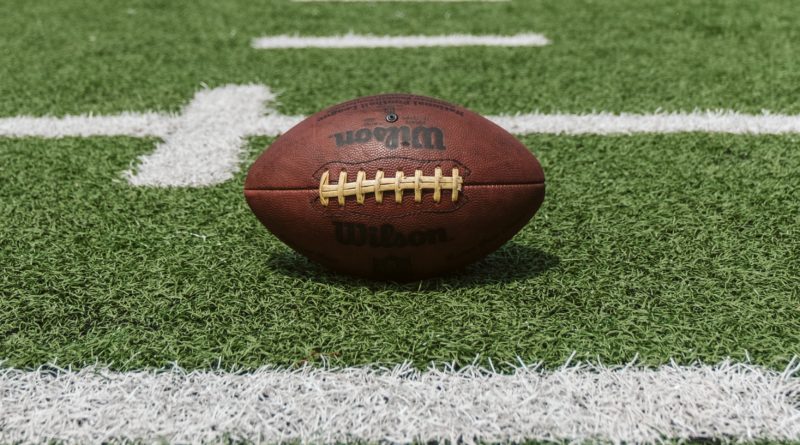 By Jon Walker
Over the next few weeks, we'll be taking a position-by-position look at some of the top players in Missouri high school football. Our first list focuses on the quarterbacks.
There are hundreds of standout football players in Missouri and these lists are not intended to be comprehensive! Let us know the other signal-callers worthy of fans' attention in 2021.
—
Zander Dombrowski, 5-11, 175, Jr., Raymore-Peculiar
Dombrowski has led the Panthers to a 5-2 record, which is good enough to keep Ray-Pec afloat in the grueling Suburban Gold Conference. Entering a Week 8 matchup with conference foe Liberty, the quarterback has completed 56-of-116 passes (48%) for 900 yards passing and 11 touchdowns. He's mobile when he has to be, too, rushing the ball 48 times for 131 yards and two touchdowns. "Zander Dombrowski is a top-notch competitor that pours everything he has into being the best he can be for his teammates," Panthers coach Sean Martin said. "He holds nothing back and is all in at whatever he is doing."
Dillion Zaun, 5-10, 170, Sr., St. Michael
Zaun has been ready to lead the Guardians through the gauntlet of the fall season, and he showed it as soon as Week 1, when he was 20-of-34 for 350 yards passing and three touchdowns despite a 54-38 loss to Summit Christian Academy. Entering Week 8, Zaun has compiled 1,266 yards passing with 12 touchdowns and five interceptions while completing 63 of his 113 passes.
Bryant Bull, 6-4, 175, Jr., Marshfield
The junior is one of the better dual-threat quarterbacks in the state, as he's able to gouge defenses with his legs as much as he does his arm. After the first seven weeks of the season, Bull is 121-of-194 (62%) for 1,598 yards passing and 11 touchdowns and four interceptions. With his legs, he's carried the ball 68 times for 572 yards and 12 touchdowns. He's received camp invites from Wisconsin, Alabama and Tulsa, and he's received visit invites from Tulsa and Kansas. "He ran 4.7 in the 40 at multiple camps over the summer, as well as a 34.5″ vertical at Arkansas and 35″ at Baylor. He has an invite to the National Combine in San Antonio at the All-American Bowl as well," Bluejays coach Cody Bull said. "Academically, he has a 3.74 GPA and is in the Honors program."
Bear Shore, 6-3, 200, Jr., Camdenton
Throughout six games this season, Shore has torched opposing defenses with his arm, completing 67% of his passes (146-for-16) for 1,681 yards and 15 touchdowns. Despite nine interceptions, it's been apparent since the beginning of the season that Shore was going to be someone to watch in the Ozark Conference. "At the end of Week 3 he was the second-leading passer in the state of Missouri and third in overall yards," Lakers coach Jeff Shore said.
Jaron Saunders, 6-1, 180, Sr., Lafayette (St. Joseph)
Saunders, who has offers from Dakota Wesleyan and Southern Nazarene, has been on an absolute mission this season. In the Irish's Week 2 win against Atchison, he broke the MSHSAA record for passing yards in a game with 698. "I couldn't believe it," Lafayette head coach Ryan Shroyer told St. Joseph News-Press. "I just went back and counted it again and counted again. The coaching staff sat down, we worked with each other, and we're like, 'Are you? Are you serious?' We looked it up on MSHSAA, and we're like, 'This is legit.' It's insane. So, it was a lot of fun."
Cooper Brown, 6-3, 208, Sr., Holt (Wentzville)
Brown, who has offers from Benedictine and Culver-Stockton, has compiled 1,793 yards passing and 21 touchdowns while completing 74% of his passes en route to Holt being 7-0 heading into Week 8. The senior was able to have a season-best performance when he was 21-of-26 for 403 yards passing and four touchdowns with no interceptions during the Indians' 57-21 win against Fort Zumwalt West Sept. 24.
Duncan Cloniger, 6-2, 190, Sr., John Burroughs
Despite a 3-4 record heading into Week 8, Cloniger has done his fair share of keeping the Bombers in games. He's thrown 18 touchdowns compared to eight interceptions, and the senior has thrown for 1,576 yards while completing 73% of his passes (118-160). His season-best performance came in Week 2, when he was 24-of-28 for 412 yards and six touchdowns en route to Burroughs beating Brentwood 61-20. "Duncan Cloniger is the real deal," Burroughs coach John Merritt said. "He is tremendously accurate and poised. He puts good zip on the ball and can make throws to every part of the field. He has tremendous command of our offense and can change plays at the line of scrimmage or call a drive himself."
Cameron Marchi, 6-3, 210, Sr., Jackson
In his first year as the starting quarterback, Marchi has continued the success Jackson's program used to win last year's state title. The Indians are off to a 7-0 start, and the offense is led by Marchi's dual-threat talents. Heading into Week 8, he's 78-of-106 for 1,284 yards passing with 20 touchdowns and just two interceptions. He's also carried the ball 23 times for 171 yards and four scores.
Christian Schaaf, 5-10, 180, So., St. Vincent
Schaaf, just in his second year of high school, has led the Indians to a 4-3 record throughout the first seven weeks. The sophomore has compiled 11 touchdowns, 966 yards passing and nine interceptions while completing 58% (57-97) of his passes. "He has stepped in as our starting quarterback and has done an outstanding job," St. Vincent coach Tim Schumer said. "He has a great knowledge of the game and is getting a lot of experience that is going to help our team down the road as we prepare for district competition."
Always Wright, 6-4, 170, Sr., Joplin
Wright, who has an offer from Drake for football, is also a basketball standout. He has offers from MIAA school Pittsburg State and Division I's South Alabama for basketball. Despite his talents on the hardwood, Wright is rarely wrong on the football field. The senior is 120-of-174 (69%) for 1,605 yards and 20 touchdowns with just four interceptions. He's carried the ball 38 times for 307 yards (8.1 yards/carry) and six touchdowns, all while leading Joplin to a 6-1 record throughout the first seven weeks. "Always is the complete package of athleticism, arm strength, accuracy and football IQ," Joplin coach Curtis Jasper said.
Liam Hughes, 6-4, 180, Jr., Union
The junior has been a massive part in why the Wildcats are undefeated heading into Week 8. He's compiled a total of 1,515 yards passing with 18 touchdowns and a mere two interceptions this season while completing 91 of his 135 attempts (67%). His most dominating outing of the season happened Sept. 10, when he was 26-of-40 for 298 yards passing and five touchdowns en route to Union capturing a 41-6 over Sullivan.
Cole Feuerbacher, 6-2, 180, Jr., Glendale
The junior was a significant part of Glendale's success last year, and that has continued. Throughout the Falcons' first six games, Feuerbacher is 110-for-168 for 18 touchdowns and just three interceptions. He's able to use his legs, too, tallying 376 yards rushing on 85 carries this year. The last two weeks have shown his full potential, as he racked up 315 yards rushing on 51 carries during those games. He had more than 200 yards passing and at least two touchdowns in both of those games, too. "Dedicated to being the very best player he is capable of becoming. Works extremely hard at finding ways to make himself better," Falcons coach Mike Mauk said. "He is a great leader and sees the field very well. He has good arm strength and is a student of the game. We think he will continue to get better with each game he plays."
Joseph Vick, 6-4, 185, Jr., Center (Kansas City)
Vick has been the focal point of the Yellowjacket offense while the team has been trying to find its footing toward the end of the regular season. The junior's efforts have Center sitting at 4-2 heading into Week 8, and he's done it by throwing for 1,710 yards passing and 18 touchdowns with just four interceptions. Vick is 90-of-136 through the air this year, completing 66% of his pass attempts.
Stone Wetlaufer, 5-11, 160, Jr., Central (St. Joseph)
In his second year at the helm of Central's offense, Wetlaufer has seemingly found his groove. Despite the 1-6 record heading into Week 8, the second-year starter has thrown for 1,797 yards passing and 15 touchdowns while completing 99 out of his 201 passes (47%). His best performance of the season came when the Indians took on crosstown rival Lafayette (St. Joseph), a game in which the junior was 18-of-30 for a career-high and school-record 359 yards and three touchdowns to beat the Irish 63-56 in Week 5.
Reagan Andrew, 5-10, 185, Sr. MICDS
Andrew has used his dual-threat capabilities to lead MICDS to an unblemished, 7-0 record. The second-year starter has thrown for 1,324 yards and 16 touchdowns while completing 69% (67-96) of his passes. His legs have gotten the job done, too, as he's carried the ball 53 times for 389 yards (7.3 yards/carry) and 10 touchdowns. "Reagan's strength as a quarterback is his pinpoint passing, arm talent that allows him to throw the ball all over the field and great athleticism that helps him produce both inside and outside the pocket," MICDS coach Fred Bouchard said.
Isaac Danielson, 6-2, 160, Jr., Kirksville
Despite 11 interceptions throughout the season's first seven weeks, Danielson has shown he can get the job done for Kirksville's offense. Heading into Week 8, the junior is 114-of-170 (67%) for 1,654 yards passing and 14 touchdowns. He'll hope to keep up the touchdowns and cut back on the interceptions when the Tigers hit the road to face Fulton (0-6) Oct. 15.
Ty Clemens, 6-3, 195, Sr., Oak Park
The second-year starter has been the bright spot on a Northmen team that hasn't been able to find much success this season, carrying a 2-5 record into Week 8. Clemens, who has an offer from NAIA school Benedictine, is 75-of-156 (48%) for 1,109 yards, 11 touchdowns and three interceptions. "Ty is pretty new to the QB position. He's had a few breakout games, starting with the last few games of last season. He has several small college offers and is getting more and more attention from larger schools in recent weeks," Northmen coach Kenneth Clemens said. "At 6'3,195, His arm strength and size are his best physical attributes."
Brendan Decker, 6-0, 175, Sr., Owensville
The Owensville Dutchmen will enter their Week 8 matchup with Sullivan 5-2, with both losses occuring by a combined 3 points. Decker has kept Owensville in every game and has been the reason the offense has found success. The dual-threat quarterback has completed 74 of his 125 passes for 1,465 yards passing, 19 touchdowns and a mere one interception. On the ground, Decker has carried the ball 85 times for 562 yards rushing and six touchdowns.
Jack Mosh, 5-10, 175, Sr., St. Pius X
Mosh has been the catalyst to the Warriors' rise to the top of the Midland Empire Conference over the past few years. This season, the University of Missouri baseball commit has completed 44 of his 119 passes for 1,136 yards passing, 16 touchdowns and three interceptions. He's mobile, too, averaging a little more than 5 yards per carry this season, which has led the senior into the end zone with his legs five times this season. "I've seen him make Patrick Mahomes-type throws," said Maryville coach Matt Webb, who has schemed for and lost to Mosh for the last two seasons.
Easton Roe, 5-10, 185, Jr., Pleasant Hill
Roe has established himself as one of the best passers in the state while the Roosters try to find their way; they'll enter Week 8 with a 4-3 record. Despite throwing for 1,570 yards and 13 touchdowns this season, Roe has only mustered one unblemished game, throwing eight interceptions so far this season. He finds his targets more often than not, though, completing 60% of his passes (114-188). "We are extremely proud of Easton so far this year, but he would be the first one to tell you that with the offensive line giving him time, also having a running game that teams have to defend, and the multitude of weapons we have for him on offense, he wouldn't be where he currently is in terms of stats," Roosters coach Justin Hamilton said.
Keyshaun Elliot, 6-3 215, Sr., Richmond
Elliot has been perfect so far this season, failing to throw a single interception while leading Richmond to a 6-1 record after the first seven weeks of the season. The senior has completed 52 of his 92 passes (57%) for 936 yards passing and 14 touchdowns. He almost has more rushing scores than he does passing, tallying 13 rushing touchdowns and 532 yards on 67 attempts (7.94 yards/carry.)
Andrew Hedgecorth, 5-10, 160, Jr., Smithville
Hedgecorth has been at the helm of the offense of one of the best teams in the state. The junior has led the Warriors to a 7-0 record throughout the first seven weeks, and he showed form the start that he was going to be a problem. In a Week 1 win against Grain Valley, he was 18-of-21 for 272 yards and two touchdowns. Heading into Week 8, he is 84-of-125 for 1,275 yards passing, 14 touchdowns and a mere two interceptions. "Andrew is a smart and savvy, athletic football player. Not just a QB," coach Jason Ambroson said. "What separates him from others is his ability to understand what he needs to do for his team to be successful and he consistently makes whatever play necessary to help his team succeed."
Kendrick Bell, 6-3, 160, Jr., Park Hill
The junior has taken advantage of spearheading one of the most potent offenses in the Kansas City metro area, and perhaps all of the state, compiling 1,488 yards passing and 13 touchdowns while completing 134 of his 208 pass attempts (64%). When he's not shredding opposing defenses through the air, he's doing it on the ground. Bell has carried the ball 97 times for a total of 211 yards rushing and seven touchdowns.
Tre Baker, 6-0, 190, Sr., Lee's Summit North
The Broncos quarterback, who has offers from Abilene Christian and Southern Illinois, has been a large part as to why Lee's Summit North is 6-1 heading into Week 8. He didn't throw his first interception of the season until last week's matchup with Liberty North. To this point, Baker is 64-of-121 for 1,092 yards passing and 16 touchdowns. "Tre Baker is a great leader, and he has improved dramatically from his junior year," Broncos coach Jamar Mozee said. "He is bigger, stronger, faster, and a lot more confident. He is the leader of our team."
Joseph Lepak, 5-11, 165, Jr., Summit Christian Academy
Lepak has spearheaded Summit Christian's offense during his first year as the starter, and he's led the Eagles to a 6-1 record. He's as versatile as they come, throwing for 156 yards per game (1,093 total) and rushing for 108 yards a contest (756 total). He's thrown 12 touchdowns in comparison to just one interception, and he's rushed for another 12 scores. "A junior and a first-year starter, Joe is already gaining attention for his dual-threat capabilities," Summit coach Todd Berck said. "Leading the team in rushing, passing and scoring, he definitely can give defenses fits."
Devin Sontag, 6-3, 185, Jr., Winnetonka
After not playing Week 1, Sontag has shown why he's the Griffins' starting quarterback. The junior is 4-2 as the starter, with one of his losses happening in a Week 7 matchup against powerhouse Platte County. Heading into Week 8, Sontag is 68-for-18 for 919 yards passing, nine touchdowns and just one interception. "Devin is a talented kid that wants to be good. He has worked this offseason to be the quarterback, and, so far, it's paying off," Griffins coach Benny Palmer said. "If he continues to work and learn, he is going to be really good and help this team win a lot of games."
Greg Menne, 6-2, 190, Jr., Fort Osage
Despite operating a run-oriented offense, Menne has proven he's become a proven passer. The Indians will carry a 6-1 record into their Week 8 matchup with Blue Springs South, and Menne will look to build on a season stat line that includes 54-of-79 for 932 yards passing with eight touchdowns and just one interception. "Greg is the toughest quarterback I have ever coached," Fort Osage coach Brock Bult said. "Our team follows his lead thanks to his toughness. He has unbelievable arm talent and continues to get better and quicker with his reads every day."