How the Top 10 teams in Mississippi fared: scores from Friday, Oct. 22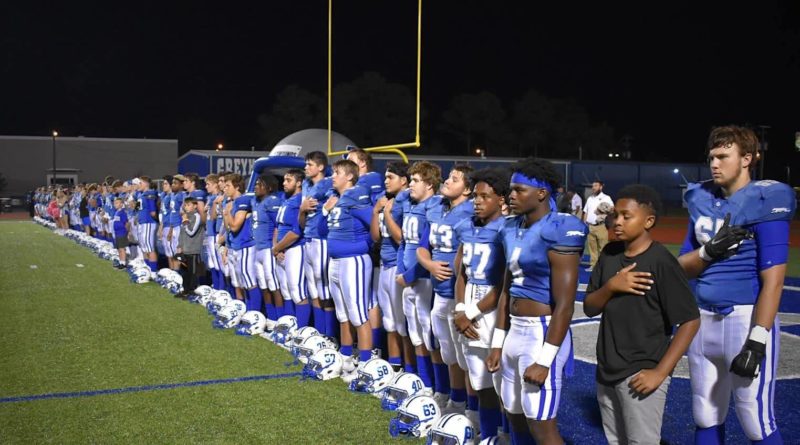 Here's a look at how the team's in SB Live's Power 10 rankings fared Friday night:
It was a bloodbath, but one we all expected. It'd be easier to list the Saints who didn't score Friday night, but tailback Marlon Palmer led the way with three rushing touchdowns, and wide receiver Chris Bell caught one scoring pass and returned a punt for a touchdown. Greenville Christian is now 9-1.
2. Ocean Springs defeated St. Martin 48-0
Bray Hubbard, David Humphries and the Ocean Springs offense put together another big night as the Greyhounds rolled past St. Martin to get to 8-0. They've got two big games left on the schedule, but they may be the
3. Oak Grove lost to No. 9 Brandon 24-17
The Warriors (6-2) took a 14-7 lead into the half, but couldn't close it out. The Warrior defense failed to find a way to stop Brandon's dynamic rushing duo of Jarvis Durr and Nate Blount, and quarterback Kabe Barnett passed for 210 yards but tossed two costly interceptions in the second half.
4. Starkville lost to Oxford 42-35
Oxford's Roman Gregory had a career night with 291 all-purpose yards and the Chargers handed the Yellow Jackets (7-1) their first loss of the season. It was Starkville's first defeat in the Little Egg Bowl since 2013.
Quarterback Vic Sutton and receiver Isaiah Spencer had another good night, and the Jaguars rolled to an easy win over their cross-town rivals to get to 7-1 overall and 4-1 in Region 2. Maybe even bigger was Oxford's win over Starkville, which helped the Jags climb into a three-way tie for first with the Chargers and Yellow Jackets.
6. West Point defeated Greenville 42-8
The Green Wave (6-0) rolled again. They led 14-0 after one quarter and 28-0 at halftime and allowed the customary late touchdown after the game was well in hand. They've now outscored their opponents 216-62 in six games.
7. South Panola defeated DeSoto Central 35-6
The Tigers stayed unbeaten with a convincing win over DeSoto Central to get to 7-0. The Tigers can now clinch the top seed in Region 1-6A with a win over Horn Lake (4-4) or Center Hill (2-7).
8. West Jones defeated Laurel 24-21
Coach Scott Pierson and the Mustangs (8-1) put their heavy hearts aside and beat the cross-town rivals just two days after losing teammate and friend Cade Thompson in a tragic car accident. The win sets up a huge game against Wayne County next week in Soso.
9. Brandon defeated No. 3 Oak Grove 24-17
The Bulldogs couldn't throw it at all, but Nate Blount provided the "smash" and Jarvis Durr provided the "dash" in a monumental win over the Warriors. Brandon now sits alone atop the Region 3 standings at 5-0.
Eli Anderson hit Ja'Naylon Dupree for a touchdown and Hunter Bavetta made a field goal to give Neshoba Central (9-0) a 10-0 halftime lead, and the defense hung on for the win, which cinched the Rockets' third-straight Region 2-5A regular-season title.