MAC announces 2021 Mississippi-Alabama All-Star Football coaches, rosters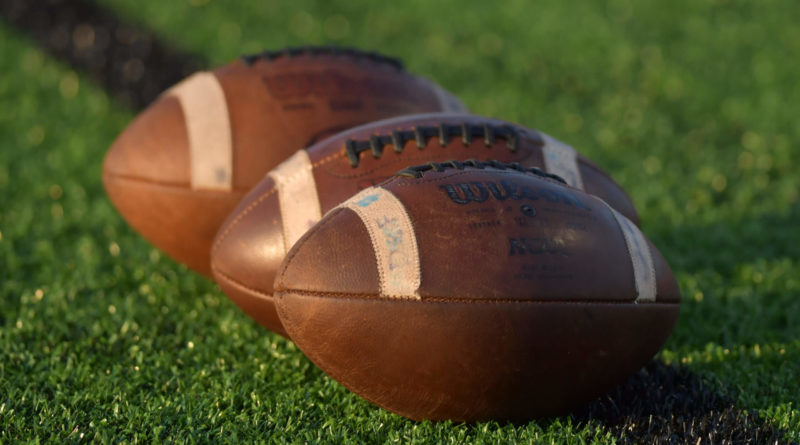 CLINTON, Miss. — The Mississippi Association of Coaches announced Wednesday the coaches and players selected to play in both the 2021 Mississippi-Alabama All-Star Game and the Bernard Blackwell North/South All-Star Game.
South Jones coach Todd Breland will serve as the head coach for Mississippi in the annual interstate rivalry game against team Alabama, and leads an all-star cast of assistants that includes Brandon's Sam Williams (wide receivers), Crystal Springs' Tim McNair (linebackers), Gulfport's John Archie (defensive coordinator), Holmes County Central's Marcus Rogers (quarterbacks and running backs), Itawamba's Clint Hoots (defensive line), Tupelo's Ty Hardin (defensive backs), Oak Grove's Drew Causey (offensive line and offensive coordinator) and Chris Cutcliffe (scout coach).
The roster for team Mississippi includes:
QB Kabe Barnett, Oak Grove
QB Zach Wilcke, Hernando
RB Branson Robinson, Germantown
RB Cameron Young, West Point
RB Kenyon Clay, Union
TE Blake Gunter, Madison Central
TE Colton DeShazo, D'Iberville
WR Jarnorris Hopson, Horn Lake
WR Larry Simmons, Moss Point
WR Jerry Johnson, Pearl
WR Jeremiah Dillon, Tylertown
WR Jordan Anthony, Tylertown
OL Kevin Miller, Warren Central
OL Stratton Smith, Oxford
OL Klabron Pollard, Oak Grove
OL Bryson Hurst, Gautier
OL Dazmond Galloway, Madison Central
OL Zerian Hudson, Brookhaven
OL Dontavius Bell, Warren Central
OL Marlique Fleming, Holmes County Central
DL Jaheim Oatis, Columbia
DL Jacarius Clayton, Tupelo
DL Zxavian Harris, Germantown
DL Aaron Bryant, Southaven
DL Jeremy Jackson, Pearl
DL R.J. Moss, Biloxi
DL Trevion Williams, Crystal Springs
LB Jykeon Cunningham, West Point
LB Jaharon Griffin, Neshoba Central
LB Zy Ford, East Webster
LB Mario Wilbourn, Lafayette
LB Khalid Moore, Poplarville
DB Marquez Dortch, George County
DB Trent Singleton, Raymond
DB Malcolm Hartzog, Jeff Davis County
DB Ricky Fletcher, Holmes County Central
DB Cameron Knox, New Albany
DB Cedrick Beavers, Taylorsville
K/P Gabe Showalter, St. Martin
LS Alex Rozier, Oak Grove
ATH Khamauri Rogers, Holmes County Central*
(* – injured)
Breland said Wednesday he's excited to coach the team and called the selection process one of the toughest he's been through.
"We have so many good players who got left off," he said. "We have 40 spots and the argument over who would be number 40 and who would be 41 was intense. And if we would have had 50 spots, the fight over who was 50 and who was 51 would have been equally challenging."
The 35th meeting between the Mississippi and Alabama All-Stars is set for noon on Saturday, Dec. 11 at M.M. Roberts Stadium on the campus of the University of Southern Miss. Alabama leads the series 23-11 after defeating Mississippi 19-7 last year at the Cramton Bowl in Montgomery, Ala., ending a three-year winning streak for Mississippi in the process.