How the Top 10 fared in Mississippi High School football – Sept. 10 scores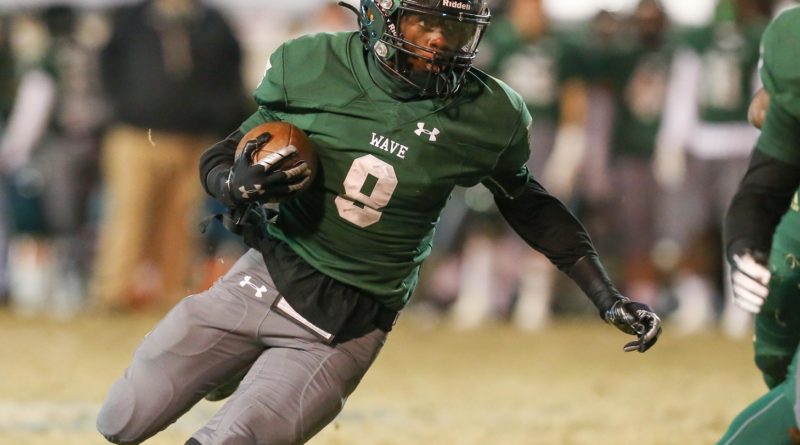 Here's a look at how the football teams in SBLive Mississippi's Power 10 fared Friday night.
STATEWIDE MISSISSIPPI SCOREBOARD
HOW THE TOP 10 FARED
1. Oak Grove (1-0) defeated Hattiesburg 27-0
It wasn't pretty, but the Warriors got a stellar performance out of tailback J.Q. Gray, who went for 230 yards and two scores in the shutout win in the Hub City Classic.
2. Oxford (2-0) plays Ruston (La.) Saturday
The Chargers were originally going to play John Curtis Christian, but Hurricane Ida had other plans. Oxford will instead face Ruston in the "Battle on the Border" game in Shreveport, La. Saturday.
3. Madison Central (2-0) defeated Northwest Rankin 38-7
Toby Collums didn't take it easy on his former team, but this one could have been a lot worse. The Jags got an interception from B.J. Washington on the Cougars' first drive, jumped ahead 14-0 in the first quarter and never looked back.
4. Ocean Springs (3-0) defeated George County 51-28
The Greyhounds fell behind 14-0 early and still rolled to a 23-point win in Lucedale. Bray Hubbard had another ho-hum night, throwing two touchdown passes and running for three more scores.
5. West Point (1-0) beat Noxubee County 38-19
The Green Wave got two touchdowns from Keyshawn Henley and Cameron Young and Jaquantis Harris both chipped in scores to help West Point to a season-opening win.
6. South Panola (1-0) defeated Cordova (Tenn.) 42-6
South Panola scored on its opening possession and never looked back in a win over hapless Cordova (0-4). The Tigers will be heavy favorites next week at home against Clarksdale, but we'll learn a lot more about them on Sept. 24 when they take the bus up to Hernando.
7. Starkville (2-0) defeated Olive Branch 38-7
They were tied 7-7 at the end of the first quarter, but Starkville put together a solid effort over the final three quarters and pulled away by midway through the third quarter. The Yellow Jackets return to action next week, when they host Louisville for homecoming.
8. Clinton (1-2) lost to Brandon 31-24
Following Friday night's thrilling loss at Brandon, which ended with a Brandon touchdown on the final play, the Arrows have experienced two heart-breaking losses in the past three weeks.
9. Harrison Central (2-0) defeated East Marion 35-0
The Red Rebels walked over 2A East Marion in a matchup scheduled late in the week. We didn't learn much about Harrison Central, but the Red Rebels weren't scheduled to play again until Sept. 24 in the Region 4-6A opener against Pascagoula, so it was important to play a game.
10. Picayune (2-0) defeated Gulfport 35-21
The Maroon Tide took a 28-7 lead into the fourth quarter, but had to convert a fourth down deep in its own territory, then get a pick-six to put the Admirals away in a wild one in Gulfport.
(Feature photo by Keith Warren)