D'Iberville takes advantage of Moss Point miscues in 12-0 season-opening win on the road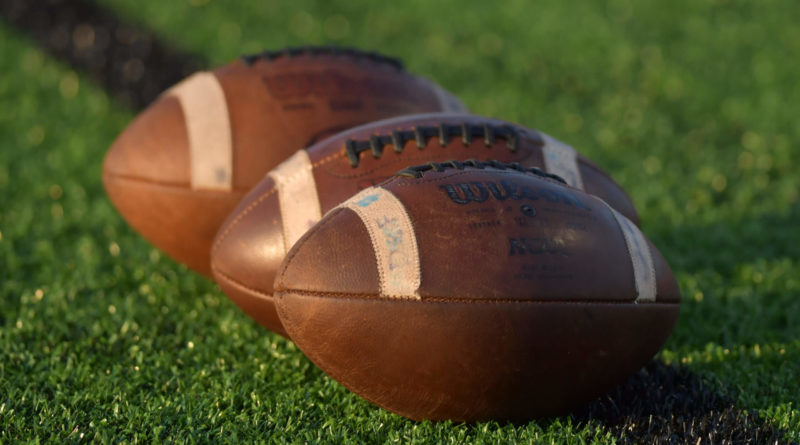 MOSS POINT — Last year, Justin Walley ran for 19 touchdowns to lead the D'Iberville Warriors into the second-round of the playoffs and winning the 6A Player of the Year Award. This year, he's playing for Coach PJ Fleck and the Minnesota Golden Gophers.
D'Iberville could have used Walley Friday night, when they slipped past Class 4A Moss Point 12-0 in a defensive-oriented opening night for both teams.
With offense tough to come by, D'Iberville took advantage of two Moss Point mistakes that gave the Warriors the ball deep in Tigers' territory.
A three-and-out on Moss Point's opening possession of the game saw the Tigers lined up for a punt. However, the snap on the punt sailed high and D'Iberville took over at the Moss Point 19. Lance Garlotte converted a fourth down for D'Iberville, completing a pass to Colton Deshazo for 12 yards to the 2. Two plays later, Garlotte kept it himself for a two-yard plunge.
On the first play of the fourth quarter, a Moss Point dropped snap put D'Iberville in position at the Tigers 14. Deshazo pushed the ball to the five with an 8-yard run. Two plays later, Drey Lenoir powered through a tackle in the backfield and pushed in from 2 yards out to make the score 12-0.
"They gave us a bunch of opportunities," said D'Iberville coach Larry Dolan. "We were able to take a advantage of a couple of them."
Dolan said the Moss Point defense was quick and fast, causing the Warriors to have problems getting any rhythm going on offense. "They're good," he said "We won't play too many faster defenses this year."
"We played hard tonight," Dolan continued. "We made a lot of first-game mistakes and we need to correct them. It was an ugly win, but we'll take it. We have some tough games coming up and we will have to improve."
As for replacing Walley, Nolan says the Warriors won't look for one player to replace him. "We have six players out there to replace him. We'll do it by committee."
For Moss Point coach Gene Harmon, opening up against Class 6A D'Iberville is what he wants to do. "I like to play 6A teams," he said, "it allows me to know where my team is and prepares us for our 4A regional schedule."
Harmon said he liked the effort from his defense, Moss Point gave up only 224 yards in total offense, 10 first downs, and forced four turnovers on the night.
"Our defensive play really stood out," he said. "And, I saw some good things on offense. At times we ran the ball well, but not as well as we needed to. We played tough for four quarters," he said. "We need to get better play from our quarterbacks, but we feel good about where we are at right now."
D'Iberville, assisted by the two fail snaps that pushed the Tigers back 31 yards, held Moss Point to just 105 yards and eight first downs.