Best Bets: Top 5 games to watch in Mississippi high school football for Friday, Sept. 24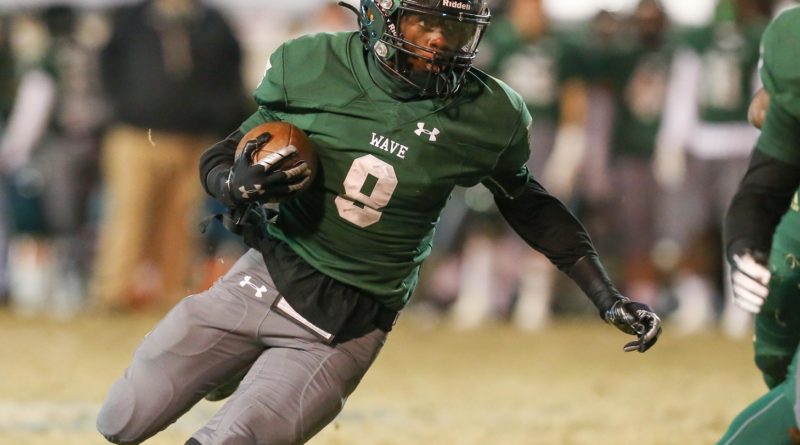 As we head into Week 5 of the 2021 Mississippi high school football season, the hierarchy of teams is coming into sight. Now it's time to determine the pecking order. All five of our games to watch this week showcase teams ranked in the SBLive Power 10, and one of them features two ranked teams.
Here's a look at some of the most anticipated matchups around the state we'll be following this Friday (Sept. 24). All game times are 7 p.m. unless otherwise noted.
TOP 5 GAMES TO WATCH
It's nearly always a good game when the Jaguars and Yellow Jackets get together, and this year should be no exception. The Jags will come into Friday as the top-ranked team in both the SBLive Class 6A and Power 10 rankings, while the resurgent Jackets are looking to build on a big win over previously ranked Louisville. Madison Central snapped a three-game losing skid against Starkville with a 15-9 win in Madison last year, but each of the last four meetings in the series have been one-possession games.
The third-ranked Warriors had their longest winning streak in the state snapped at 15 games last week when they lost 48-41 to Greenville Christian on their home field. You know coach Drew Causey and the boys are gonna want to atone for that, but they've got an uphill climb against a Warren Central team that plays solid defense and has started to figure things out on offense. If they can run right at Oak Grove the way Greenville did, it could be a long night on the river.
The folks in Grenada know how good tailback Joe Moss and that Charger offense has been, now it's time for the rest of us to see how they do against a very good, undefeated Tupelo team. The Golden Wave have only allowed 23 points in four games, and two touchdowns of that came in a 38-14 blowout win over Columbus last week.
I talked with a reporter from the Oxford area who told me he has talked himself into picking Lafayette in this matchup each of the past three years and that he wasn't going to bite this time. I'll do it for him: the Commodores are the most battle-tested team West Point has faced, and the Green Wave starters have only played four quarters of real football this season. The outcome of this game could very well determine who gets the top seed coming out of Region 1-5A.
The Pascagoula defense showed up in a big way against Vancleave last week and weathered the storm against Dayan Bilbo and that relentless run game in a 49-28 win. They'll raise the stakes this week against a ranked Harrison Central team that has scored five touchdowns in each of its first two games against Morton and East Marion. A playoff spot could easily be won or lost in this one Friday night.
(Feature photo by Keith Warren)