Kaden Irving, Gautier overcome six turnovers to beat Moss Point 30-26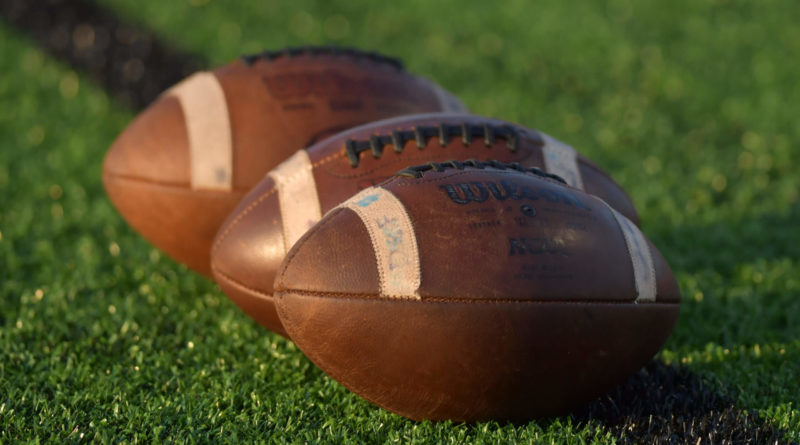 GAUTIER — Despite six Gator turnovers, Aydan Morgan powered in from 14 yards out to lift Gautier to a 30-26 win in a battle between Jackson County neighbors Friday night. 
Gautier, ranked fourth in Class 5A by SB Live, threw three interceptions and lost three fumbles, seeing long drives end on the Moss Point 4, 9, and 24 due to turnovers. 
However, Kaden Irving connected with Aaron Phillips on a 33-yard strike to bring the ball to the Tigers 14 with a little over a minute left in the game and the Gators down 26-24. After an incomplete pass, Irving found Morgan in the left flat. Morgan caught the ball at the line of scrimmage and both teams soon arrived at the spot with Morgan refusing to go down.
"My teammates were pushing and pulling me to the goal line," Morgan said, who said Moss Point players were "trying to take the ball out, but they couldn't."
Morgan said he simply refused to go down. "I wanted to put it into the endzone." he said, powering in from 14 yards out through a mass of Moss Point and Gautier football players.
"When you turn the ball over six times, you are not supposed to win," said Gautier coach Marcus High. "I'm happy for out team. It shows the resilience of our team."
"We didn't take advantage of the opportunities we got early," said Moss Point coach Gene Harmon. "When you get six turnovers, you are supposed to win the game."
After throwing three interceptions in the first half, Irving said his teammates picked him up during the break. "If it wasn't for them coming over and picking me up, I don't think I would have responded in the second half."
With his team down 20-8 after Moss Point scored on their opening drive of the fist half, Irving started bringing Gautier back with 4:22 left in the third quarter. Helped by two Moss Point personal fouls, Irving completed a couple of passes to Phillips for 27 yards and two passes to Morgan for 15. Xavion Hanford brought the Gators to within 4 with a 1 yard run off a direct snap.
Moss Point managed to stymie the Gators, forcing their sixth turnover, a fumble, at the Tigers 24, until about 6:30 left in the game. After connecting with Phillips on a 29 yard pass play and Kelvin Beavers on a 28-yard strike, Irving called his own number on a run and powered in from 2 to give Gautier their first lead, 24-20 with 4:30 left to play.
Moss Point came right back behind Terrance Goodwin. Goodwin connected twice with Kiki Ford for 43 yards. After a pass interference call against the Gators, Tavion Evans took the ball for seven yards to the two-yard line with Larry Simmons taking the ball the rest of the way to put Moss Point back in front 26-24. 
However, on the ensuing kickoff, Morgan returned the ball 38 yards to set Gautier up at the their 48. Irving then connected with Phillips for 33 yards to set up the game's final touchdown with Morgan scoring with a minute to play.
After throwing three interceptions in the first half, Irving was 18-of-23 for 244 yards and two touchdowns in the second half. He finished with 420 yards and three touchdowns, eclipsing 400 yards for the second straight game. Phillips caught eight passes for 139 yards and Morgan finished with eight catches for 87 yards and two touchdowns, including a 29-yard catch near the end of the first half.
Goodwin was 16-of-31 for 229 yards and two touchdowns. Ford finished with six catches for 134 yards and a touchdown and Simmons added six caches for 73 yards. Evans led Moss Point on the ground with 115 yards and a first half score on 21 carries.