Best bets: Top 5 games to watch in Mississippi high school football for Friday, Sept. 17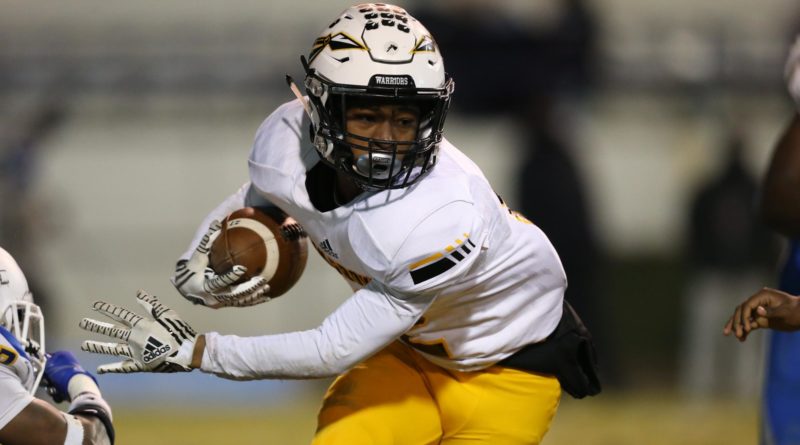 The Mississippi high school football season is in full swing headed into Week 4, and we've had some great finishes to these early season games. Each week, SBLive's Tyler Cleveland will highlight five games from around the state with intriguing matchups or big implications. Last week, two of the five games we highlighted weren't decided until the final play.
Here's a look at some of the most anticipated matchups around the state we'll be following this Friday (Sept. 17). All game times are 7 p.m. unless otherwise noted.
TOP 5 GAMES TO WATCH
Everyone has slept on Starkville after the struggled with COVID-19 problems and faded down the stretch last season, but the Yellow Jackets appear to be a team on a mission through the first two games. They whipped up on West Point and Olive Branch, winning those two games by a combined score of 66-7 and picked up a forfeit win over West Point. Louisville, the reigning 4A Champ, is likewise undefeated with wins over Gentry, Kemper County and Columbus. The trip to Starkville offers the Wildcats a huge step up in competition and a worthy challenge ahead of Region 4-4A play.
Credit Oak Grove coach Drew Causey for agreeing to play this one, because the Warriors have everything to lose and next to nothing to gain from it. As the undefeated reigning champions of 6A, the Warriors are the consensus No. 1 team in the state. Greenville Christian is clearly the best private-school team in Mississippi after defeating MRA and Jackson Prep the first two weeks of the season. The Warriors will dress out about twice as many players as the Saints, but Greenville should be able to match the Warriors tit for tat on offense, unless the latter has improved over the first two weeks.
Third-ranked Oxford is looking to hit the reset button in the Crosstown Classic game against Lafayette. The Chargers got beat by Ruston (La.) on a "neutral" field in Shreveport last weekend, and haven't looked as solid as they did last year when they rolled to an 11-0 regular season. Lafayette has looked solid, especially on defense. They have played three 6A teams and claimed wins over Horn Lake and Southaven in the past two weeks, with their only loss coming in a 5-3 game against Tupelo in Week 1. Oxford won last year's matchup 33-22.
Holmes County Central comes into Friday's home game against Neshoba Central as the underdog, but don't sleep on the Jaguars. They lost at North Panola last week 50-44 after putting it on Greenwood 47-0 in their first game of the season. Neshoba Central is currently ranked fifth in the Class 5A rankings, but could move up with a win. The Jags are looking to avenge a 35-8 loss at in Philadelphia last season.
Who says the small schools don't deserve the love? They do, especially with a matchup like this one. Bay Springs comes in as the No. 3 team in Class 1A, and Scott Central comes in as the top team in 2A. The Bulldogs had to cancel a couple of early games, but bounced back last week with a 44-0 win over Heidelberg on the road, while Scott Central has made mince meat out of Morton, Union and Newton County the past three weeks. This one could end up being a shootout.
(Feature photo by Keith Warren)