SBLive Mississippi Power 10: Red-hot Ocean Springs moves up in latest statewide football rankings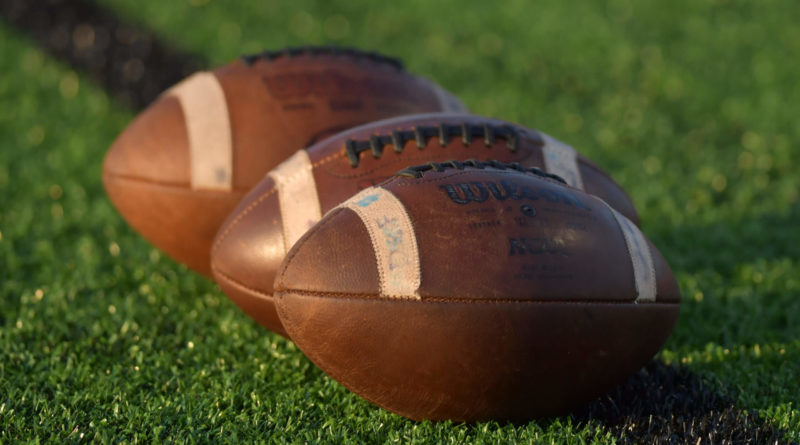 Each week, SBLive's Tyler Cleveland ranks the top 10 teams in Mississippi high school football, regardless of classification.
Here's a look at the Power 10 rankings for the week of Monday, Sept. 6.
SBLIVE MISSISSIPPI POWER 10
Last Week: No. 1
Last Game: Beat Seminary 43-7
Next Game: at Hattiesburg
We didn't learn much about the defending 6A Champs from their 43-7 win over Seminary, except that the Warriors would definitely win it all in 3A. But Oak Grove has now won 21 out of 22 games going back to Oct. 11, 2019, and they'll look to extend that streak this week when the Warriors host cross-town rival Hattiesburg (0-2).
Last Week: No. 2
Last Game: Off
Next Game: vs. Ruston (La.) in Shreveport
The Chargers erased a 14-0 deficit to beat Brandon 24-17 Friday night, and that win is probably going to look even better as the season progresses. The defending 6A North champs appear ready to contend for another state title.
Last week: No. 3
Last Game: Beat Brandon 42-19
Next Game: at Northwest Rankin
The Jaguars found running room against Brandon that wasn't there in Week 1 against West Jones — a good sign that things are trending in the right direction for a team that is predicated on solid defense. If Vic Sutton keeps making the right reads, the Jags will be tough to beat.
Last week: No. 5
Last Game: Beat Hattiesburg 43-8
Next Game: at George County
Quarterback Bray Hubbard is up to 10 total touchdowns in two weeks, but the defense shined in Week 2 as the Greyhounds dominated against a solid Hattiesburg team. Next up for Ocean Springs is a trip to Lucedale to face a George County team it handled 33-14 a year ago.
Last week: No. 4
Last Game: Off
Next Game: at Noxubee County
The Green Wave finally get to strap on the pads this week with a trip to Macon to face a Noxubee County team that is making its own 2021 season debut.
More: Top stars, best performances from Week 2
Last week: No. 6
Last Game: Off
Next Game: at Cordova (Tenn.)
The Tigers will finally lace it up this weekend, when they travel to Cordova (Tenn.) for their 2021 season opener. Cordova is 0-3 and has been out-scored 162-13.
Last week: No. 7
Last Game: Off
Next Game: at Olive Branch
We should have been treated to a Starkville-West Point showdown last week, but COVID-19 had other plans. Despite the week off, the Yellow Jackets should still have a full head of steam going into Friday night's road trip to Olive Branch. If they can clean up some of the penalty issues that plagued them in Week 1 against Columbus, they'll be tough to beat.
Last week: No. 8
Last Thursday: Beat Northwest Rankin 32-7
Next Game: hosts Brandon
That opening-week loss to Ocean Springs isn't looking so bad after the Greyhounds manhandled Hattiesburg in Week 2, and the Arrows looked more than capable against Northwest Rankin. This Friday night's game against Brandon (0-2) is another good measuring stick for the Arrows.
Last week: No. 9
Last Friday: Beat Morton 38-18
This Friday: Off
Christian Turner threw for 337 yards and four touchdowns, Isaiah Atkins had 200 yards and three touchdown catches and Malik Toliver rushed for 120 yards and a score in the Red Rebels season opener against Morton. That trio is part of the reason we're so high on Harrison Central.
Last week: NR
Last Friday: Beat Jeff Davis County 41-33
This Friday: at Gulfport
Picayune didn't let a little thing like Hurricane Ida slow them down this week, as they took care of business against a good Jeff Davis County team Saturday night. The Maroon Tide now holds two wins over teams that will undoubtedly be major players in the 4A and 3A South State Playoffs.
Dropped out: Ridgeland (No. 10)