Can Bray Hubbard get Ocean Springs football over the hump in Region 4?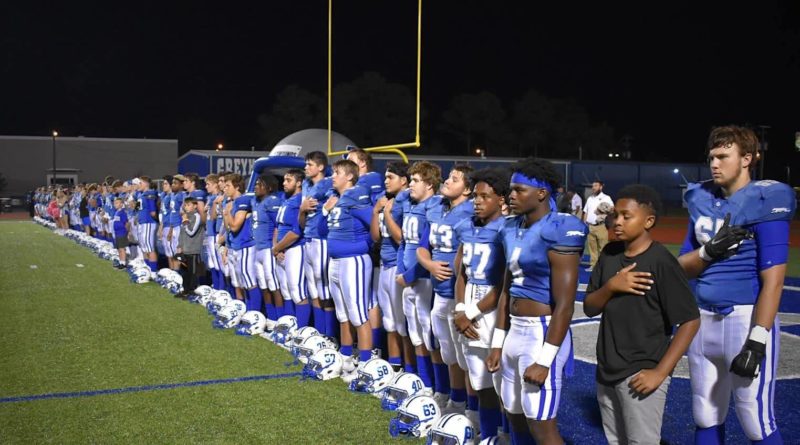 SBLive is previewing the top high school football teams in Mississippi ahead of the fall 2021 season. Here's an inside look at the Ocean Springs Greyhounds.
Head Coach: Blake Pennock (2nd year, 9-3 overall)
Last Season: 9-3, lost to Northwest Rankin in the first round of the 6A South Playoffs
Key Players
QB Bray Hubbard
RB David Humphries
DL Keyshawn Thomas
2021 Outlook
If you are looking for a dark-horse in 6A South, look elsewhere. Ocean Springs put everyone on notice last fall and may be on the brink of a breakout season in 2021 under second-year coach Blake Pennock.
The Greyhounds lost just three games by a combined 13 points (including a 17-14 loss to Northwest Rankin in the first round of the playoffs), and are looking to get over that hump this year.
"We talk a lot about going from good to great," Pennock said. "And that may be an old coach's cliche, but it's also what drives us when it's April or March and you might not feel like doing leg day. It's the little things that make a difference."
If the Greyhounds are going to make it from "good" to "great," it'll be on the legs and throwing arm of quarterback Bray Hubbard, who returns for his junior year after racking up more than 2,000 total yards and 14 touchdowns in his first full season as a sophomore.
Pennock said Hubbard has put on 15 to 20 pounds and has looked solid running and throwing in the offseason.
"Our offense starts with him and builds from there with our other playmakers," Pennock said. "It's tough for a guy to do that as a sophomore, but he's matured in the last year and really stepped into that leadership role for us as a junior."
Hubbard lines up behind a line that returns all five starters: left tackle Tyler Aidar, left guard Owen Williams, center Spencer Horton, right guard Drew Elliott, and right tackle Johnny Brown — a group that was undersized but athletic a year ago.
In the backfield, senior David Humphries returns at tailback after a 1,000-yard, 15-touchdown season in 2020, and Pennock has a couple of 6-foot-5 wideouts on the outside in Holton White and Christian White. Both have put on weight in the off-season and should help keep honest those opposing defenses who want to key on the running game. Junior J.P. Coulter, who may be the best athlete on the team, will play both ways and man the slot receiver position.
On defense, the Greyhounds have to replace a slew of starters, but have some key pieces returning.
Keshawn Thomas is as good a defensive lineman as you'll find in Region 4, but Pennock is still looking for the best combination of guys up front to stock the Greyhounds' 4-3 defense.
They've also got to replace two out of three linebackers. Junior Jacob Williams returns as the team's leading tackler from a year ago, but the staff is counting on junior Brady St. Amant and sophomore Trace Carter to step up and fill big shoes.
In the secondary, Colter and Avery Carter have locked down the two corner position and safety Will Gray is back after playing a lot as a sophomore last year.
"We feel pretty good about our chances in Region 4," Pennock said. "We had a great offseason. A lot of guys really changed their bodies and we saw that progression even in the spring. But we've also had a good, solid summer."