Noah Nicholson turns in a gem as Vancleave takes Game 1 against Florence in MHSAA 4A baseball playoffs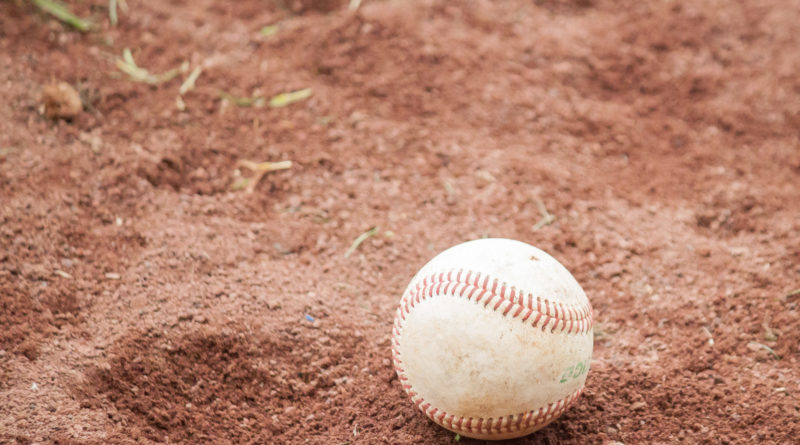 FLORENCE — After Noah Nicholson blew a fastball by the final Florence batter Thursday night to put the finishing touches on a complete game shutout to open the 2021 MHSAA baseball playoffs, the Vancleave starter turned his head to the Eagle dugout and let out a primal scream.
After a game that competitive, it was understandable.
Vancleave and Florence played to a scoreless tie for six innings before the Bulldogs broke things open in the seventh.
A single and a couple of walks loaded the bases for the Bulldogs (20-6), and Manny Seymour got things going with a long fly ball that would have been a RBI sac fly had the Florence centerfielder not dropped the ball.
Nicholson followed at the plate and drove in two more runs with a frozen rope down the right field line to give Vancleave the 3-0 lead and bust the game open.
That was the last batter for Florence starting pitcher Cole Smith, who had pitched fantastic up to that point. Smith was fabulous for six scoreless innings. He only gave up three hits and two walks, striking out six in those first six frames.
"Cole pitched his tail off for us tonight," Florence coach Josh Anderson said. "He did everything we asked of him tonight and competed for six innings. I think he just ran out of gas there at the end."
As good as Smith was, Nicholson — a senior and Mississippi Gulf Coast signee — was even better.
Nicholson gave up just four hits in seven innings of work, striking out 10 without issuing a walk. He threw 71 of his 102 pitches for strikes.
"That's the kind of player he is," Vancleave coach Justin Edwards said. "He's not afraid to put the team on his back and lead us to a victory, and that's exactly what he did again tonight."
Nicholson beaned the first batter in the bottom of the seventh, but got Brady Smith to ground out and struck out the 1- and 2-hole hitters Lane Nichelson and Kade May to end the game.
The win moved Nicholson to 7-2 in 11 starts.
"The fastball was really working for me tonight," Nicholson said. "I just went right at them and they couldn't catch up. Feels good to beat a team like them, because they ran their mouths all night."
The Eagles (16-10) will get a chance to get another word in Friday night in Game 2 on the coast. Florence will send senior Kade May to mound. He'll face another Mississippi Gulf Coast signee, Carson Robb.
Anderson said his Eagles will have to be a little more patient at the plate to even the series.
"I'm proud of the guys and the way they competed tonight," Anderson said. "But we have to put this one behind us and get ready to go face a very good pitcher tomorrow night on the road."