Vote now: Who should be SBLive's Mississippi high school girls basketball player of the week?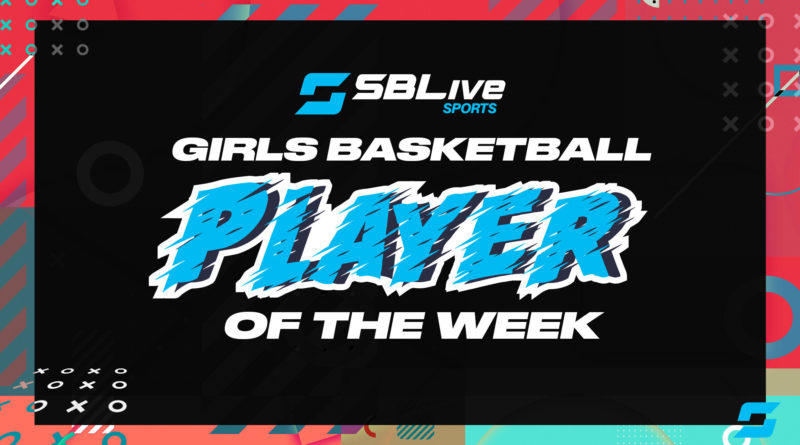 Here are the candidates for SBLive's Mississippi high school girls basketball player of the week for Feb. 1-7 as nominated by fans, readers and SBLive's staff. Read through the nominees and cast your vote at the bottom of the page. Voting will conclude on Sunday at 11:59 p.m and the winner will be announced Monday. If you would like to make a nomination in a future week, please email regan@scorebooklive.com or tag us on Twitter or Instagram at @sblivems.
WEEK 8 NOMINEES:
Hama'ya Fielder, Neshoba Central: Fielder scored 17 points in the Lady Rockets' 69-53 loss to Madison Central.
Marley Freeman, Brandon: Freeman led all scorers with 15 points in Brandon's 43-29 win over Biloxi.
Clara Garland, Tishomingo County: Garland nearly had a triple-double in Tishomingo County's 75-42 win over Biggersville. She finished with 10 points, 14 rebounds and eight blocks.
Claire Leak, Walnut: Leak recorded her first career triple-double in Walnut's 63-45 win over Hickory Flat. She finished with 23 points, 10 rebounds and 10 assists.
Tandria Minor, Brandon: Minor filled up the stat sheet with eight points, eight rebounds and five assists in Brandon's 43-29 win over Biloxi.
LaShaunte Payne, Magee: Payne scored a game-high 24 points to lead Magee to a 54-31 win over Yazoo County.
Deborah Pierce, Velma Jackson: Pierce scored a game-high 15 points in Velma Jackson's 56-23 win over McLaurin.
Jairya Rankins, Center Hill: Rankins scored 19 points in Center Hill's 56-53 loss to Southaven.
Kennedy Ransom, Madison Central: Jackson State signee Ransom had a game-high 25 points as the Lady Jaguars got past the Lady Rockets 69-53.
Olivia Sasser, Jackson Prep: Sasser scored 12 points on senior night to lead Jackson Prep to a 52-23 win over Copiah.
Halle Traylor, Tupelo: Traylor scored 18 points to lead Tupelo to a 61-41 win over Corinth.
Dakiya Walker, Magee: Walked scored 15 points in Magee's 54-31 win overr Yazoo County.
Chrystianna Beeman, Pelahatchie: Beeman had 17 points, 7 rebounds, 5 assists, 1 steal and 3 charges in the Chiefs' game against St. Joseph Catholic. Beeman also had 23 points, 5 steals, and 6 rebounds in a 52-15 win over South Delta.